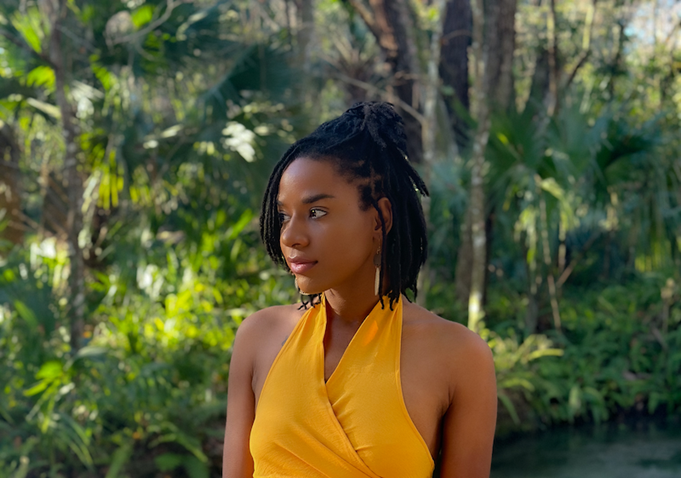 Something about this song just gives me goosebumps. The acoustic guitar that starts this off has a touch of reverb on it, giving it that spatial feel… it plays a simple progression but then Aisha's voice joins it with muted drums… and what a voice.
She whispers through this and gives you such warmth in your belly. But at the same time, she's singing about a break up which makes it even more poignant.
"Getting over you is like a lazy river
ride,
I've been taking my time,
I've been taking my time."
This song is sung with a calm that's quite chilling really. The anger and pain is still there but it's very near the surface, but it's never far away.
Very effective songwriting.
This is from New York born Aisha Badru's forthcoming EP "Learning To Love Again", out on 2nd June, quite frankly I'm looking forward to it.