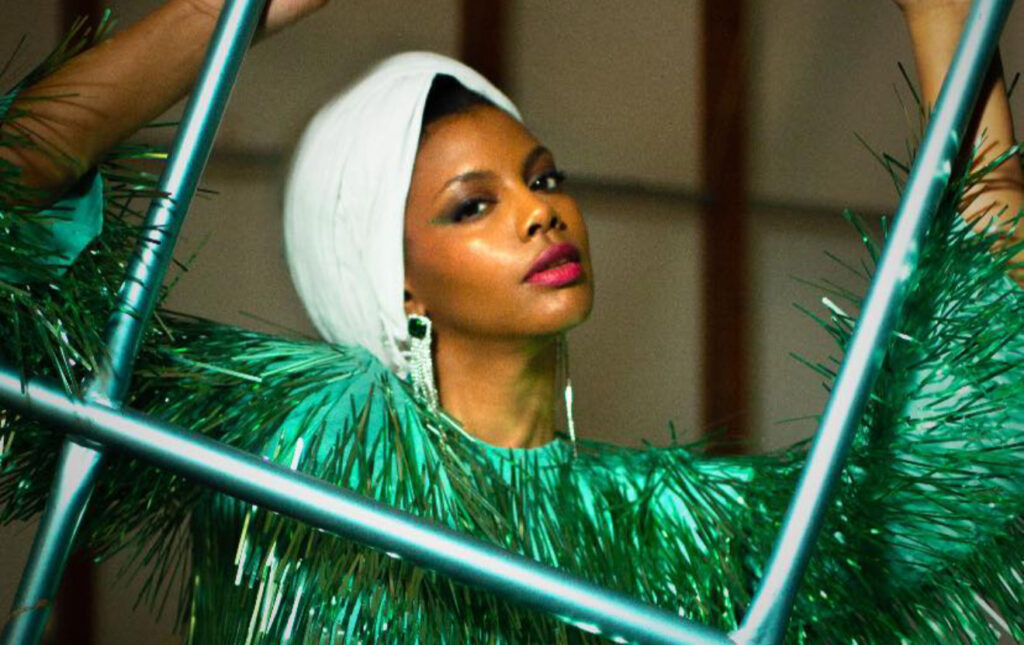 Congratulations on the release of your EP Asya Satti, how does it feel? 
Great! I'm really happy to have these particular songs out as I feel they captured a sound I was trying to create for a little while.
What's the story behind it? 
I wanted to create a sound that drew from my influences, being of Sudanese heritage and growing up in Sweden, Egypt and the UK. A friend put me in touch with Yaz Fentazi who had an understanding of all the different scales I wanted to include and then we ended up creating this EP. It was the first time I produced from scratch, so I really found a love for production 
What's your favourite track from it? 
I love them all but I'd say Drunk Drive is my favourite. It was the first song I had ever produced and it's real a vibe.
What was the easiest and most challenging part of recording it? 
The easiest part was producing and arranging and the trickiest part was having patience as lockdown delayed releasing it!
You are an artist of Swedish-Sudanese background, how did it all begin for you?
My father worked in Sweden as a doctor and my mother joined him there. She came from London, so English was always my first language. I lost my Swedish after we left the country unfortunately, but picked up Arabic when we moved to Egypt.
What did you listen to growing up? 
It was so eclectic and dependent on where I was living. Sweden gave me access to the charts and pop music, so Madonna, Kylie Minogue. Egypt gave me a love for Egyptian pop music which is super catchy and rhythmic. Then the UK Is where I had the R'n'B and soul influences.  I'd say all the while I had an innate love for blues music, and I believe that came from my Sudanese heritage.
You spend your time between Sweden, Egypt and Sudan, and this reflects in your music, what's been the most inspirational place for you?
I would say at my grandmother's house in North London listening to all the Sudanese Sufi artists on her satellite TV! 
How does a typical writing session begin for you?
Usually I'll have the melody floating around, so I'll record that first over a beat, or if I have the song all mapped out in my head I'll lay down the beat or production first, then lay my vocals on top. Other times I'll take a verse and a chorus to Yaz and see if he has any ideas
The video for Down Daddy is stunning, how did that come about?
I worked with Simeon Geyer several times, who's a talented DoP moving into directing. We worked on the Look At You Now video and when I was looking to create the video for Down Daddy he had the idea to team up with a talented director from Berlin called Yuhki. I told them the meaning of the song and we  brainstormed the symbolism we wanted in the video. The song is an eulogy. It's about the passing of a loved one and the complexity of emotions that come with it.  So in the video we featured the Sudanese turban called the im'ma to symbolise a passing to an afterlife. Traditionally those wearing the im'ma would use it wrap their bodies in if they didn't survive traversing the desert. I thought that level of acceptance was a really inspiring outlook on life and death. 
You are inspired to write by strong women, who are your main influences? 
You know I think I've changed my mind about that haha! I think I just want to write about the everyday woman as I believe every woman has to be strong to get on with their day-to-day. As women we just take our strength for granted. I don't want to write about the idea of an exceptional woman, just an everyday woman having a human experience.
COVID impacted the creative industry, what kept you motivated? 
I just felt I had something different and inspiring to offer. It would be a shame not to share it with others
The last three years have been a time to reflect, what did you learn about yourself?
I learnt that less is more. That you should just spend time around people you feel comfortable with, and that there is an ebb and flow of people that are meant to be in your life. 
Did you pick up any new skills?
Yes, I learnt how to produce music, but no baking or anything like that!
What are you listening to at the moment?
rum.gold at the moment 
What are you looking forward to next?
Gigging hopefully! I'd love a nice long holiday too!