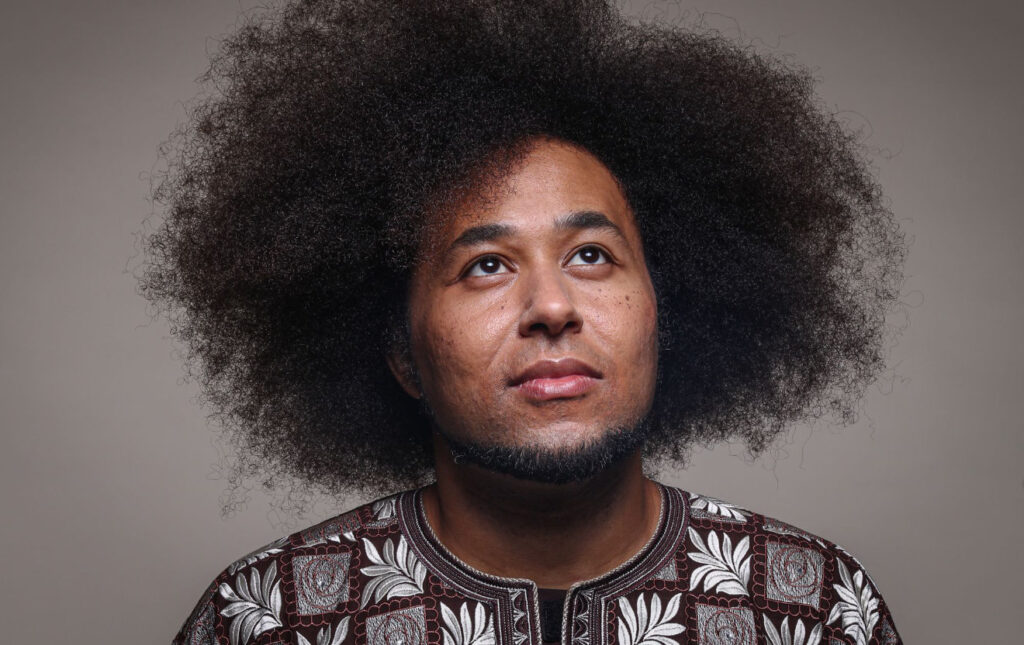 Hello Chima, how are you? 
Yes Del my bro! I am good cannot complain at all whats good on your ends?
I'm great thank you! Baking heat, but not complaining! Congratulations on making the Fresh Faves with The Difference how does it feel?
Very grateful bro, the standard is always so high and to get that kind of feedback is always encouraging. Like Erykah Badu says "I'm an artist, I'm sensitive about my work" and even though we do it regardless, the critical acclaim is something that still has meaning.
It's a fantastic piece of music, what's the story behind it?
Thanks so much! It actually started as me trying to remix a song I had written to an instrumental that wasn't mine a few years ago. I wanted a fresh guitar lick with a knocking beat to emulate the original. As I was making the track the old lyrics were kinda working, but then I started freestyling and the new flows seemed a lot more intuitive. The subject matter also seemed fresher so I ran with it. 
You collaborated with Johnny Voltik on it. How did that come about?
Johnny and I worked together a lot on the RE:Imagine shows a few years ago where we did "orchestral renditions" of classic hiphop albums. One year we did an insane amount of shows, maybe close to 50. We developed a relationship and to be honest it's a travesty we ain't done a song up until this point! But things have been busy, work, Covid and Johnny lives in Italy now. So happy we finally dropped a song together. 
You are an artist from London, how did it all begin for you?
It actually started in Oxford, we caught a little buzz doing quite high profile gigs. Early in my music journey I got to support acts like KRS One and Amp Fiddler as part of my first rap group GTA. We got some plays on BBC 1Xtra back when Excalibah was there and little by little been building ever since. Ineffable (my rhyming partner) stepped away from rapping and Jon Dutch (our producer) turned out he was stealing all the beats he gave us to rap on, so I just continued as a solo artist. I got some dope looks when Mary Anne Hobbs and Huw Stephens were on BBC Radio 1 and I've just stayed active since then. 
What did you listen to growing up?
It all started with Salt N Pepa's Very Necessary. Then Ma$e's Harlem World. I quickly then moved onto the golden era of rap — 36 Chambers, Illmatic, Pharcyde's Bizarre Ride II, Pete Rock and CL Smooth, Ready To Die – that whole era of hiphop music just captivated me. I was also in the club heavy so even though I had love for the backpack music, I was constantly surrounded by the 2000s club rap too. Through the samples in hiphop music that eventually led me to a lot of funk soul and jazz music. 
You're a great MC, with poetic leanings, who are your top three lyrical inspirations?
Thanks bro! Top three lyrical inspirations sorry to be cliche but I'd say – Nas, Jay -Z and Big L, witty sharp incisive NY lyricists. 
Post-COVID what have you learned about yourself in the last three years?
It's funny, my new album is called When Will ? Learn, but when I think about all the things I've learned in the past few years they aren't really about myself, more to do with how to get things done. Like trusting muscle memory, the importance of practice (which I guess Covid gave us more space to do) or recognising the difference between theory and practice. I had a child, which is not specifically Covid related, but he taught me that being a parent is better than any other experience in my life, which was something I was surprised to find out about myself. 
Did you pick up any new skills?
Definitely! Photography, Photoshop, video editing, recording myself, mixing, mastering, producing, struggle keys! All of that really accelerated through the Covid phase.
What are you listening to at the moment?
A lot of Skillibeng, Larry June, Curren$y, Capleton and The Impressions.
What are you looking forward to doing next?
Finishing off the album. Really wanna push myself to really come up with someone new and exciting. I been writing songs for a long time, you gotta keep reinventing in order to keep it fresh and I'm looking forward to seeing what this new iteration looks / sounds like.