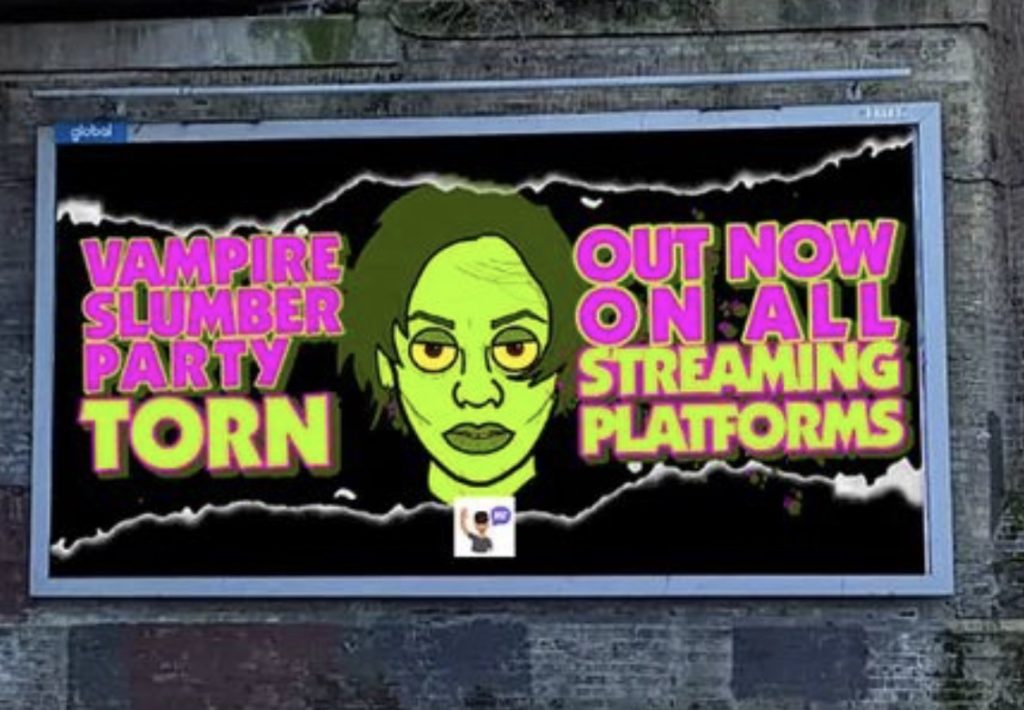 This is a cover of the Natalie Umbruglia song…
What do I think?
Honestly? Bloody brilliant. This is the kind of song that you close out your show with because a lot of people will know it already and will go home singing it happily because their hearts are full!
The arrangement sticks faithfully to the original, even the guitar solo note for note, as well as the harmonies keeping it respectful, but the song is turned into an energetic punk rock song!
I loved the original, and brings back great memories for me, and given the news that they're cancelling Neighbours in the U.K. it's appropriate that this is my track of the week.
Vampyre Slumber Party is Yusuf Laher who describes his music as "South East London funeral pop"
The track also features Closey Amy from Zypmouth on backup vocals and Jess Watson on drums. Mixed and recorded by Yusuf Laher and Mastered by Daly George at The Ranch Production House.
I think it's quite the perfect soundtrack for the moment, so go on have a listen and here and let me know what you think?