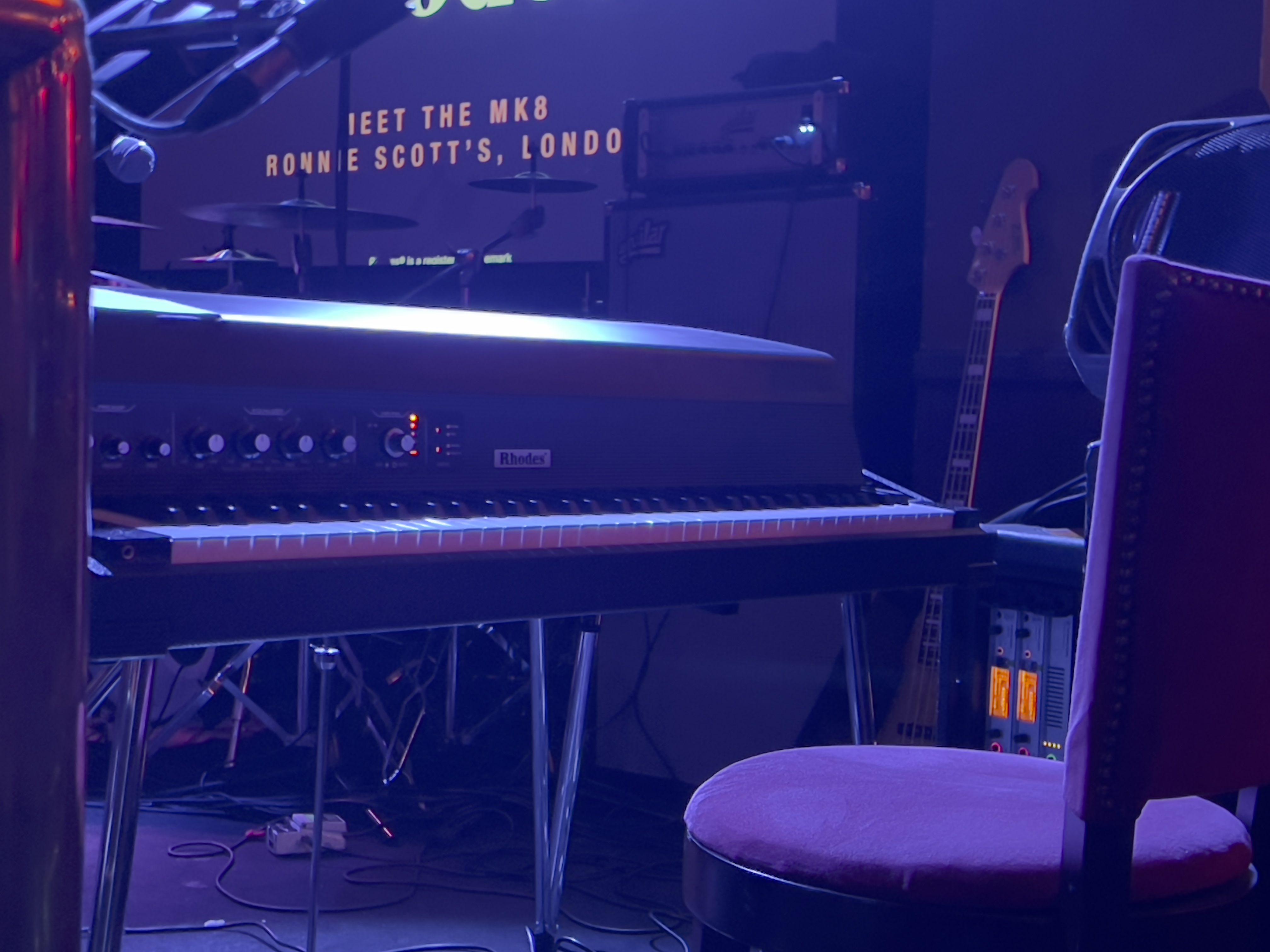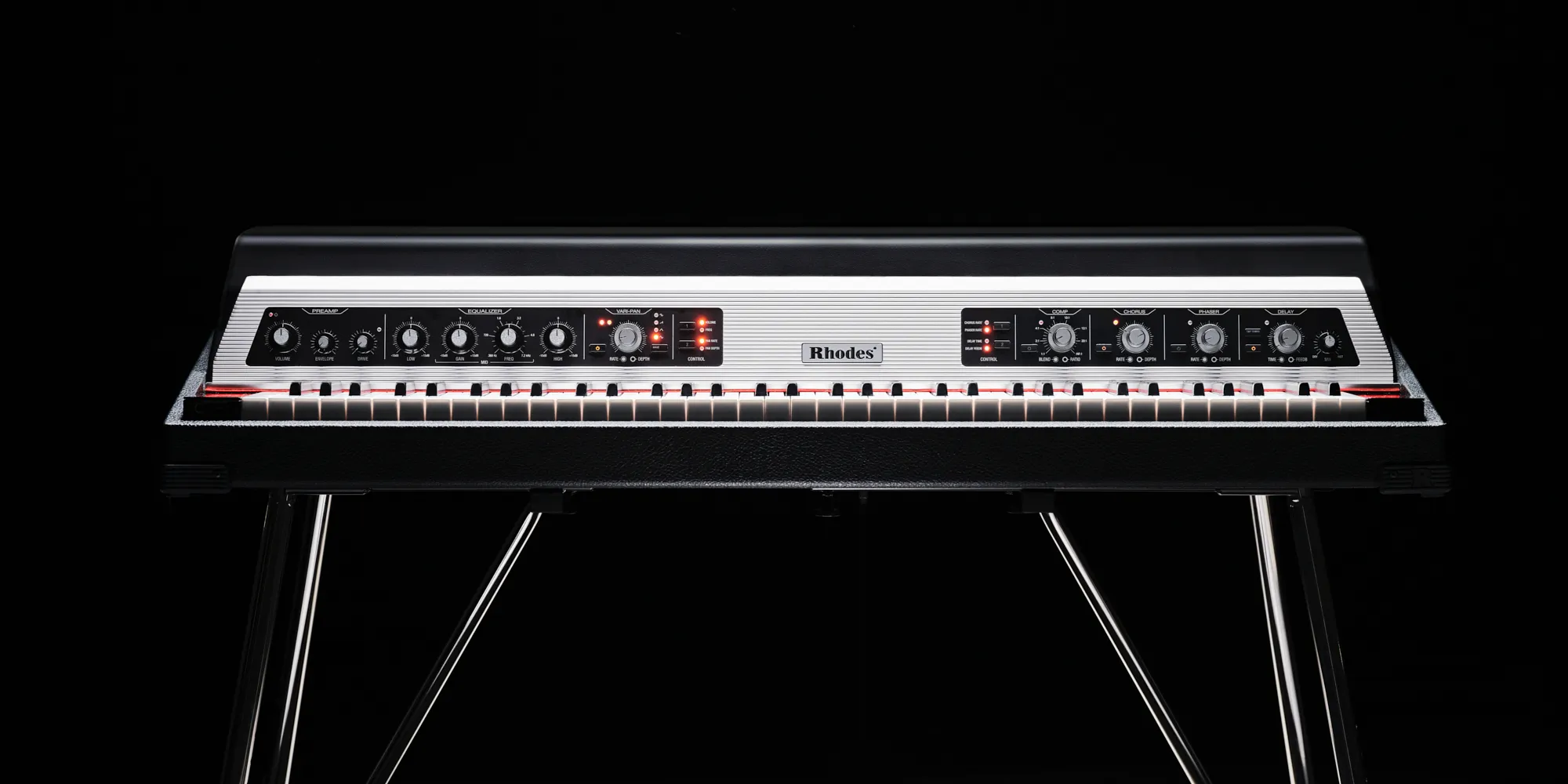 Rhodes MK8 launch – Ronnie Scott's.
My old friend Liam Narrie was the one that sent me a message about this event, and when I heard Dan Goldman was hosting it…
I had to be there.
Dan is a killer keyboard player, more specifically Rhodes, and it was just a joy to hear him play. Check out his work with Morcheeba, his own project JD73 and more.
I went down there, and I saw the two MK 8's on stage, and…
Well… They're so pretty.
Like… Really pretty.
Bluey from Incognito treated us to a backstory of the Rhodes piano, its evolution to the artists and records it's featured on including his own personal experience of it.
Then it was centre stage for the piano.
Dan did not disappoint. First off he blasted into hyperspace with two instrumentals backed by a full band. Then he showed off all the little things this piano can do – it was blowing my mind, I was still recovering from what I heard and as a life long Rhodes lover before I even knew what it was called, it was just something else.
Dan's passionate about his instrument and that much was evident, even the fact that the piano keys are actually Steinway keys…
Let me say that again.
STEINWAY KEYS.
Yes. STEIN-WAY concert grand keys.
My God.
Yeah I'm still getting my head around that… I need to go for a lie down.
Make sure you check out the piano….
Wow!