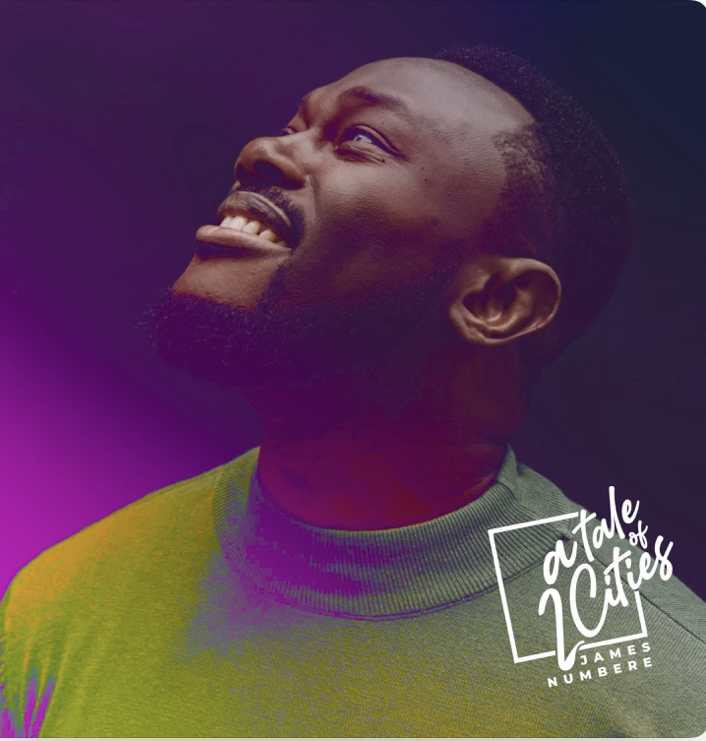 Hello James how are you?
I'm doing great Del, thank you so much.
Congratulations on the release of "A Tale Of Two Cities" how does it feel?
It feels really great. I feel satisfied on the reception it's getting. Makes it all worth it.
It's a five track EP of praise and worship songs how did it come about?
It started with me just wanting to do a collaboration with music friends from my city of PortHarcourt and London. I'm still pleasantly surprised at how well it all came together as there was a lot of remote recording. For example you have my background vocalists in London learning how to sing in Nigerian languages through voice notes I sent over to them from PortHarcourt.
The EP is a proper fusion of so many styles of music I love and have been influenced by.
What's your favourite track from it?
It all depends on my mood to be honest. Sometimes I want to dance and other times I just want to meditate so it all depends on how I feel.
Tamuno Bo, my favourite track has been massive, what are your thoughts on its reception?
Are you gonna break out in a dance now? lol
Frankly speaking I knew people would love it but I had no idea they would love it this much. You even have "Whatsapp Aunties" in both Nigeria and the diaspora sharing the track to their friends and family. It's crazy. Then of course there was the "Tamuno Bo challenge" on social media which people embraced wholeheartedly and were showing off their "seki" dance skills.
You are a singer songwriter bandleader originally from Port Harcourt living in London, how did it all begin for you?
It started in church choir as a kid and my Mum encouraging my siblings and I (5 of us) to sing. She's a Pastor so she took us with her to wherever she was ministering and we always sang before she preached. That nurtured my love for music and years down the line I came to London to study songwriting and the rest they say is history.
What did you listen to growing up?
Gospel and our traditional Christian music. And that was it. I only got introduced to other styles of music as I got older as we were not allowed to listen to "disco" (that's what we called secular music) growing up. Haha
You released a single, Smile that you recorded with London Community Gospel Choir what was it like working with them?
That is still one of my favourite songs as I wrote if for the charity "Operation Smile" and the choir were so enthusiastic about lending their voices to a worthy cause. I had the privilege of actually performing it at Christmas at the Royal Albert Hall in 2019 backed up by the choir and the Royal Philharmonic orchestra. Surreal moment.
What was the biggest lesson you learned from those sessions?
To be professional but also have fun while doing what you love.
You've worked with some big artists, and even performed for the Royal Family what's been a real pinch me moment?
Every single one of them has been a pinch me moment as I always dreamed of doing this as a child back in my home city of PortHarcourt. So I treasure them and remind the little boy in me "James you're doing it"
COVID impacted the creative industry in a big way what kept you motivated?
The fact that it would pass. A song I love says "troubles don't last always" and I tried to have that at the back of my mind even though I had moments were I was just tired of it all.
But that's the life of a creative. We always have those moments where we're just tired and want to stop but somehow find a way to keep moving.
2020 was a time to reflect what did learn about yourself?
That I am stronger than I know. I wrote, recorded and released my debut EP in 2020. It was done from my living room. I had never recorded myself properly but I had to learn. I got my friends involved who all recorded their parts remotely. I look back at all of it now and I'm surprised at how I was able to adapt.
What are you listening to at the moment?
30 by Adele and some Christmas tunes. lol
What are you looking forward to most in 2021?
Performing songs from my EP before a live audience.