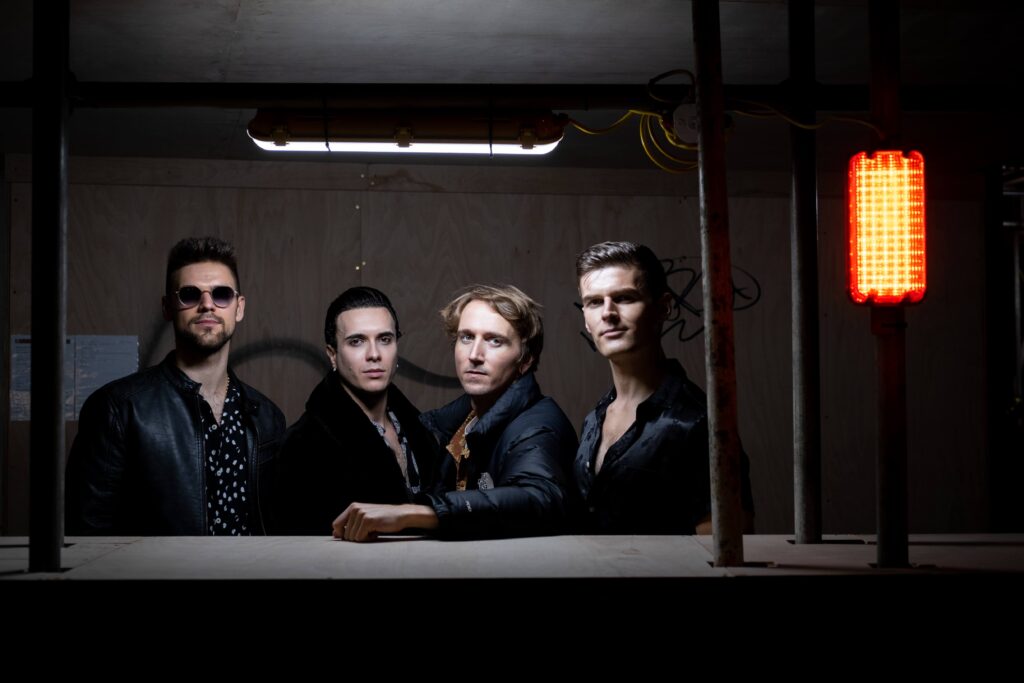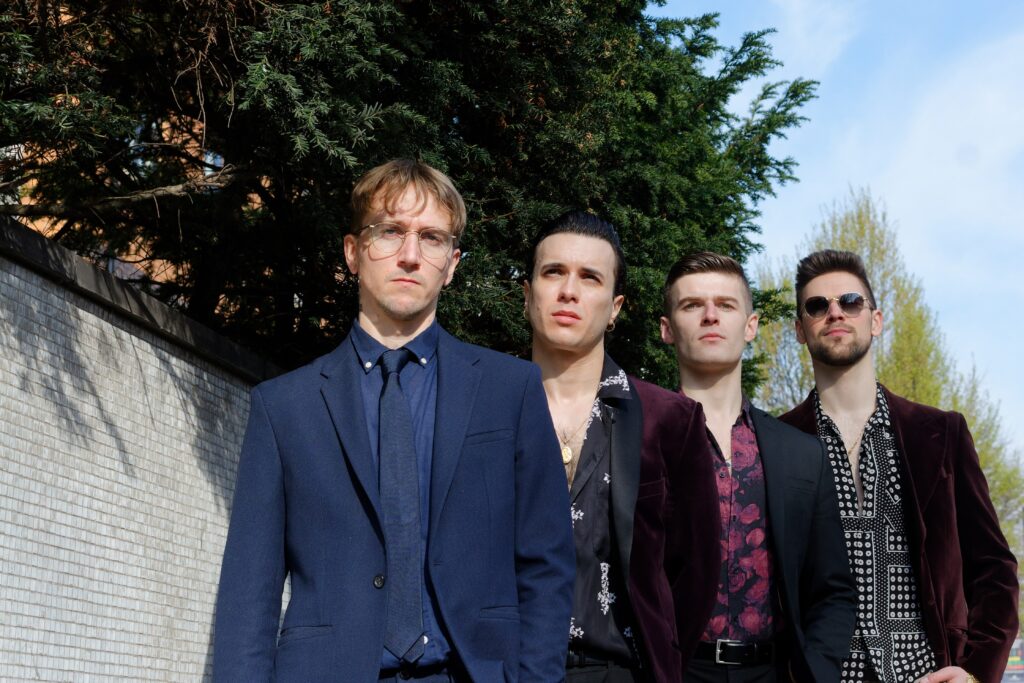 Congratulations on the release of "Burn Me, Drown Me" how does it feel?
Thank you! It feels like we have really good momentum going at the moment with the great things that have happened to us recently, this release just comes at the perfect time to keep that going.
What's the story behind the song?
The short answer is that it's about climate change, the long answer is that it's pointing to the seemingly inevitable fate that is facing humanity. In it, we talk about what is happening to our planet and almost nihilistically accept the doom we see before us. There is an air of reticence to it, as no one really wants to accept the truth; unless we change our ways, we will be eradicated by the elements.
It's from your EP 21st Century Problems, what's it been like recording it?
The recording was as exciting as the writing. The fact is that this song was written in the halls of Studio 2 at Abbey Road and all the energy of those hallowed grounds went into the song. The recording itself was quite easy because we knew exactly how we wanted this song to sound. For the first time, we did a recording session at a friend's studio in Leeds where we stayed a few days to just record music. We've never done that before as we usually do a day in the studio, then go home and come back the next day. This time we lived in the studio.
What is your favourite memory of those sessions?
There was one moment in particular that was our favourite, it was all such a great experience from writing it in Studio 2 to recording it in Leeds; we're just very grateful and fortunate to have had the time to focus on music and nothing else for 3 days straight.
What's your favourite track from it?
This is always a difficult question. In fact, we can't really answer it YET because not all songs are mixed yet. Once we receive all the masters we can tell you. Either way, we can say with some certainty that they're all amazing…
It's going to be your second EP release, what lessons have you learned this time around from recording it?
The one thing we know and what this EP has reminded us of is the simple fact that you have to write the music YOU love. We don't know what people want. We have no idea what the audience will like or dislike. They don't even know that. So, if we've learned one thing it is that we should write music WE enjoy as it's the only thing we can control.
You've been recording at the "MACCA" (Yes, I know bad pun) Abbey Road, what did it feel like working in such a hallowed space?
It was unbelievable. We keep saying to each other "We're so glad we have the footage" because otherwise, we wouldn't believe it was real. We recorded a live album on day 1 and on day 2 the new EP was written. It was the most exciting, rewarding, and humbling experience we've ever had. We missed the Stones by a day and Paul McCartney by a few hours…maybe next time.
What's your favourite Beatles song?
Since we're so different characters in this band we would all have different favourite songs. Yesterday is an okay song. Dear Prudence works as well.
You're a band from London, how did The Great Leslie come into being?
It's a long story with many twists and turns, like an Agatha Christie novel but with fewer murders. The upshot of it all is that Ollie started a solo band which during the first lockdown then became The Great Leslie, and in the short period that we have been The Great Leslie we've had a few members come and go, and now we are very much in our element with the four of us committed to becoming the next big thing in the music industry.
What did you listen to starting out?
Nothing entirely specific, especially as a band. We have a very eclectic taste so we listened and continue to listen to loads of different music, though I wouldn't say any of it had a particular bearing on what we produced musically as a group.
You've been out on the road too, what's a funny story from on stage?
There are too many, but I suppose the first that comes to mind is when we played at a venue in Shoreditch and our amps kept falling off the back of the stage because we were jumping around so much.
What's on your dream rider?
Room temperature water and a nice cotton towel for Freddie.
Post-pandemic: what have you learned about yourselves in the last three years?
That despite all the shit that comes our way, we will never lose our drive. We will keep putting the band first to stay persistent and consistent because this is all the four of us want to do. You'd be hard-pressed to find a band in the UK more determined than us.
Did you pick up any new skills?
Individually and as a band many things. It's difficult to make a deduction on behalf of the whole band but over three years most people learn new skills, let alone four ambitious and motivated individuals like us.
What are you listening to at the moment?
We love a bit of Wet Leg; Blur's new album is pretty great and Wunderhorse are awesome.
What are you looking forward to next?
We're always looking forward to any gig we have the honour of playing at, but we're really excited for the release of this EP, the release of our live album (in Abbey Road) at the end of the year and to get back in the studio to start recording the next 3 EP's which we'll be releasing next year.