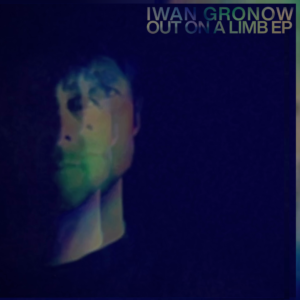 Del: It's been a year since we last spoke,https://platinummind.net/index.php/2019/09/29/blog-interview-iwan-gronow/ how are you? 
IG: I'm good thanks, trying to keep busy. It really has been a tough year for everyone, I hope you're doing good Del.
Del: I'm very well thankyou for asking! Congratulations on the release of the EP, how does it feel?
IG: It feels good. I've been releasing singles so it will be ace to release more than one song. The video of this EP I did myself, which is a montage of the time doing those singles, footage in the studio and some singing clips I did during lockdown.
Del: What's the story behind it? 
IG: The EP has the original 3 singles and 3 new ones. It feels like a journey from my first single 'In the Mire' which was released just over a year ago to 'Lesser Known' the focus track and the last song I recorded. Two totally different songs but still continuity to them. I'm really pleased with how they all sound together. The new ones have got a different vibe. Tom Twemlow has done a great job with the drums and the mixing.
Del: What were the challenges that you faced recording it? 
IG: With Lesser Known, the focus track, we had a bit of a struggle with the rhythm. Tom put down three or four different rhythms at Hope Mill Studio and it wasn't until we got to the mixing stage, that the drums fell into place. It was worth the work though. It can sometimes be like that. There's always one. Ha!
Del: Lockdown has had a big impact to say the least on the creative industry, how have you kept yourself motivated?
IG: As with all the music industry we had a busy summer ahead. It's been an unsettling time for everyone. I threw myself into writing and recording. Mentally for me, it really helped and I'm very lucky to be able to use it as an outlet. I think the same happened to a lot of bands and musicians meaning there will be a lot of new music coming out which can't be bad. I just really hope we all get back to some form of gigging soon.
Del: Did you learn anything new during this time?
IG: I maybe learnt how to slow down a bit more. Everyone has had to put everything on hold which brings up so many worries and problems. My mind tends to race around so I've tried to learn how to put the brakes on.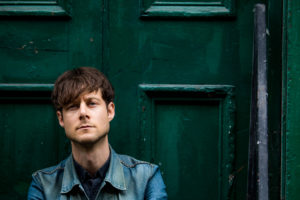 Del: You've had positive reviews so far how does it feel?
IG: When you write and record so much, sometimes you can't see the wood from the trees. You don't know how good a melody is, if the bass works, or if what you're adding is helping the song. So, when you get some outside feedback it helps and can be good to take on to the next set of songs. I've always been into melody and that's how I start any new song.
Del: What have you been listening to most during lockdown? 
IG: I have been listening to Fat White Family, Warmduscher, BC Camplight, Deleters, Liz Lawrence, Wilsen and Sorry.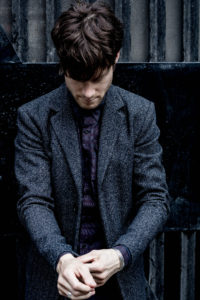 Del: With the release of your EP, have you been able to write more since?
IG: I've written quite a bit. As well as writing my own music, I've also been writing with Tom Chapman, Phil Cunningham and Beth Cassidy. Tom and Phil are in New Order and Beth is in Section 25. Not only did we manage to get a lot of writing done, we also managed to mix as well through Zoom, so it was actually a pretty busy time.
Del: You play bass for Johnny what tips did you pick up from him?
IG: I've learnt so much. Not just in the bass department, I've learnt a lot about guitar playing, singing and writing lyrics. Back in the Haven days Johnny really encouraged me to sing backing vocals, otherwise I would have stuck solely to playing the bass. That in turn taught me about playing and singing. Johnny has also opened me up to a lot of new music.
Del: If you could put together your own version of The Traveling Wilburys, in other words your own supergroup who would you have in your line up? 
IG: Karen O (Yeah Yeah Yeahs) Brian Eno, Ken Forssi (Love), Jimi Hendrix and John Bonham (Led Zeppelin). The music and the partying would be wild Ha!
Del: What are you looking forward to most?
IG: I'm looking forward to the release. One of the tracks on the Out On A Limb EP, 'On the Mind', was my very first attempt at singing and writing lyrics so it's very old. I'm also really looking forward to getting back to playing live. I just really hope there are gigs to go back to. There really needs to be more support for all the sound engineers, backline techs, tour managers, lighting, merch, promoters, all the people who without them, there would be no music industry.
Twitter: www.twitter.com/iwangronow
instagram: www.instagram.com/iwangronow