Single review: Love And Liberty – Mary HD
"Love And Liberty" is a track from UK singer songwriter Mary HD, with a summer vibe, whisking me back to the 1990's with a big hip hop beat, and back to the 21st century with a trap beat in the breakdown, it's an anthem and it's anthem that I've had playing since for the last few weeks. With a call and response chorus for days it's a song that will stay with you. Reversed vocals, big drums, singalong elements…. Shout out to Johnny Douglas for the production!
So what do I think of it? I love it. I love the positive message, having interviewed Mary for my blog (See below) this song is born of her positivity in life and what she does aside from making absolute bangers. Yes I'm a fan. Keep an eye on her. More to come!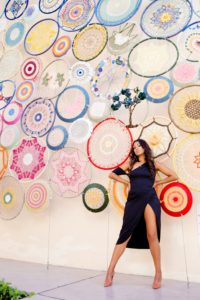 Hello Mary, how are you?
I'm very well thank you- Keeping really busy, with both music and charity endeavours, amongst a multitude of other multitasking missions haha! Abundant blessings 🙂
Congratulations on the release of your new single how does it feel?
Thankyou! It feels an enormous honour to be able to express such important and meaningful messages, through the gifts that God has blessed me with. I'm extremely grateful to be able to share my vision.
How did your journey begin?
My journey started from when I was a little girl, I used to entertain my mother and grandparents -a lot haha! They had sent me to Pat Eakets School Of Dance at the age of 3 and I also did Drama training.
Thereafter, I found myself enjoying writing a lot of poetry, which led to my songwriting..At the age of 12 I was scouted with regards to modelling, which led to a career in fashion. This later followed by Fred Jerkins reaching out to me through my website, with regards to music, thus, commenced my music path. This was ultimately was a true passion of mine and I combined it with my charity endeavours, to express my visions in meaningful messages.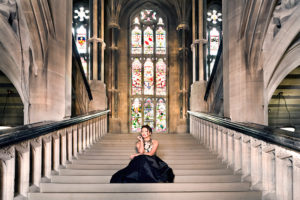 What were your favourite artists growing up?
I had quite alot of artists that I would listen to growing up, ranging from Michael Jackson (RIP), Mariah Carey, Boys II Men, Lauryn Hill & indie bands, such as Blur and Oasis:)
You have caught the ear of Fred Jerkins, a big man in the music industry, what was it like to hear such feedback from him? ("Mary has it popping!!" – Fred Jerkins III)
It was really rather life changing, as it completely switched my path in a transition to become much more focused on music, rather than my then modelling career.
The very fact that he recognised my skills and the comments that he made, really influenced me to give me the very fuel that I needed at the time to venture on in my true passions. It has certainly helped me to do the same also when I see in others what they may not realise at the time. Since, it was pretty surreal at the time. I remember telling my mother, ''It is really him',' after we had conversations over the webcam haha!
Furthermore, around that time I'd been through quite a few particularly difficult experiences..so he was a real light in the dark. It was meant to be and it was really quite 'beautifully unexpected', which is I guess is one of the reasons why I named my first promotional album this. I've always been very grateful to him and told him so.
What's the best bit of advice you've been given so far in your journey?
Simply to carry on in all I am doing..This alone, is one of the most powerful and encouraging things that can be said.
You've toured with Boyz II Men, and your work has taken you around the world, what's been a highlight for you?
Ahh I think you're referring to when I met with them, when they came on tour to the UK. Nathan Morris, had reached out to me to join them. It really gave me a lot of insight and he gave me some very encouraging words to continue in my music, to simply carry on in all that I am doing. I found them to be an absolute breathe of fresh air, they were so respectful in their manner to me and I found they were such a positive influence in the music industry.
Particularly, when part way through their show, prior to singing the song ''' A Song For Mama,'' they got everyone in the audience to call their mum to tell them they loved her. It was such a beautiful and sweet moment and memory that I still carry with me. To be able to use music for good is such an immense blessing!
They were so very kind and even gave me flowers to take home with me to my mum. God bless them.
What are you currently listening to?
I've been listening to Kanye West, Jesus Is King album, Jonathan Ogden and a lot music from elevation worship-particularly WayMaker By Sinach :)! (i love Sinach, "I Know Who God Says I Am" is an anthem in my church… D.O.)
How have you kept busy during lockdown?
I was really busy working on the release for Love & Liberty by filming the Music Video. Furthermore, organising packages to go out to Malawi by F.O.M.O Charity. Please see http://fomo.co.uk for more information, on the incredible work that they do to support the beautiful people that need immense help.
I also enjoyed doing a lot of baking with my son, helping out our neighbours, reaching out and supporting residential care homes.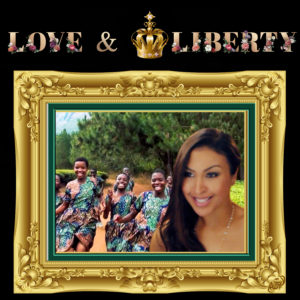 You worked with Johnny Douglas, what was it like working with him?
Yes, I have known Johnny for years. He is such an amazing and authentic guy, with the kindest heart! It's a huge blessing to work with such an amazingly talented, hardworking man and whom is so full of integrity.
He came back into my life in the most perfect timing & I consider him the truest of friends, whom also has helped me expand on my deliverance of further musical compositions. Moreover, he has really pushed me to craft my creativity harder than ever- to assist in bringing out more of the best in me.
It really is such a true joy working with Johnny 🙂
What are you most looking forward to doing next?
I look forward to doing more Charity work, pouring out love where I can, further music & whatever else beautifully unexpected is meant to be..:)..
I'm the Ambassador for KitAid Charity, which is a charity set up by Derrick Williams MBE, who visited Tanzania on a WaterAid supporters' trip in 1998.
Derrick, being a mad footie fan, was amazed at the reception he received from children and adults in remote villages, just because he was wearing his favourite football shirt (Watford, Chesham Utd, Liverpool FC to name a few).
Since 1998, close to 600,000 individuals, 40,000 teams from across the developing world, now have access to Football Kit Thanks to Kit Aid. Enough to fill Wembley Stadium six times over. By the sheer hard work and love of volunteers who are driven by their passions to help others. The Motto of KitAid held dearly: ''It is more than just a shirt''
A football shirt, full kit or boots can help our Kit Aid's partner charities to engage with the communities they work in to deliver their projects. They vary from Education, Social Inclusion, Crime Prevention, drug/alcohol misuse, protecting endangered chimpanzees from poachers and preventing gun related gang murders. The list is endless. Every donation counts and will bring happiness to many different people, projects and teams across the developing world.
Please do see https://kitaid.net for further information on how you can help.
Furthermore, for many years and now, I support the works of F.O.M.O (Friends Of Mulanje orphans), which is a community for orphan care. FOMO covers all aspects of the children's welfare including health through their outreach clinic, formal and informal education, food security and production. The programme also covers pre-school, out of school activities and further learning through their play schools, computer, driving and tailoring schools. The programme also covers the provision of school materials, personal items (Soap, clothes, blankets, and mosquito nets) and community much more.
The programme is run by a very small staff with over 300 local volunteers and support workers; our funds are raised by a small, but resourceful volunteer committee in the UK. FOMO provides direct aid and reaches out to many thousands of orphaned and vulnerable children, but we do need a regular source of funding and your personal donations are both valued and appreciated.
FOMO established June 2000 and is a registered charity in both the UK & Malawi.