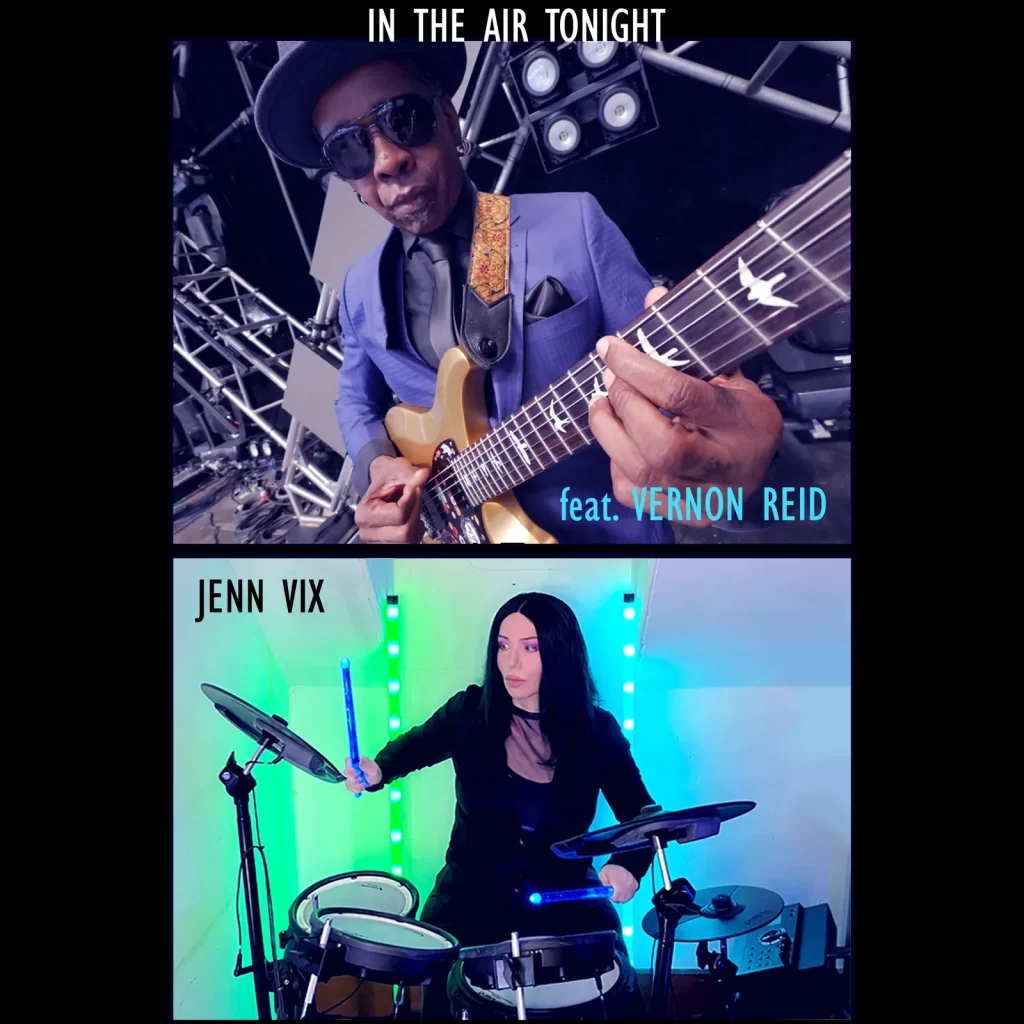 Jenn Vix is a multi-instrumentalist from Rhode Island, who plays bass, lead guitar, drums, and sings. She is half of the post-punk duo Feeney Vix and has collaborated with an impressive line-up of musicians including Andy Anderson, the late drummer with The Cure, John Ashton from The Psychedelic Furs, Ali Score, original drummer of A Flock Of Seagulls), Reeves Gabriels (former Bowie guitarist), to name just a few.
Her release of the now classic number 'In The Air Tonight' by Phil Collins sees Vix joined by legendary Vernon Reid of Living Color fame on guitar, with Kweenbass on bass guitar.
Vix chose the song because it means a lot to her. She says, "I heard 'In The Air Tonight' as a child, and from day one, it was a dream of mine to record a cover version of it.  I was a child musician and singer. There is just something about it, and I waited for the right time to do it! When I spoke with Vernon Reid about playing on this track, he said that he also has a special memory associated with it and having him on guitar on the track is an honor!" 
On the track, Vix demonstrates she has a wonderful voice, sultry, deep, and powerful. The track is well suited to her style because she manages to get power and emotion behind her vocal lines. Reid enhances the track with his masterful guitar, starting with a dynamic intro harmonizing with the subtle vocals, and at other times, majestically soaring out from the background. 
It is always good when an artist takes an original track, puts their own twist on it, yet remains faithful to the essence of the original and this is what Vix has achieved here. The track is undeniably Collins yet also undeniably interpreted singularly by Vix. While the drumming on the original could only be Mr Collins, Vix does a good job of bringing her own musculature to the rhythm. She brings 'In The Air Tonight' into current relevance, making it as relevant now as when it was first released.