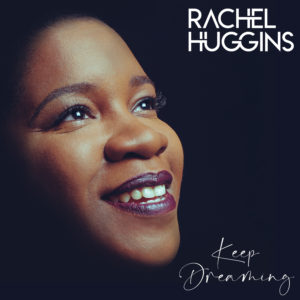 Hello Rachel how are you?
Hi, I'm very well thank you!
Congratulations on the release of your EP "Keep Dreaming". How does it feel?
Thank you! It feels so good! (No pun intended) but it's taken so long to finally be released. I'm really happy with the entire project and how it has been received so far.
How did it come about?
I've had the title for a long time due to a talk I had with my dad many years ago, where he was encouraging me to set goals and to always be working towards something. Then the song came and I've been sitting on it for a few years too. Some of the pieces are old and some are new but as a body of work I felt that they all blended well and could form a great EP project which is what I then decided to pursue.
Your sound is heavily rooted in R&B and gospel, with dance music elements. What did you listen to growing up?
Growing initially, the only thing I heard was gospel/religious music. I was aware of fantastic vocalists like Aretha Franklin and Al Green but as gospel artist. My mum loves Mahalia Jackson and Jimmy Swaggart so those were often heard in the house along with The Clark Sisters and The Grace Thrillers.. As I got older I began to fall in love with the Stax Records sound – Otis Redding, Isaac Hayes but also Sam Cooke, Aretha and Al Green as soul singers. Michael Jackson fascinated me. I was in primary school during the 80s so I loved music by Wham and Yazz, Soul II Soul. Then there was the 90s so whilst at school the R'n'B music of the time was dominated by Mary J Blige, Jodeci, SWV, H-Town, Brandy etc but also became a big fan of Mariah Carey; then the Neo Soul scene took off where I found a love for D'Angelo, then Erykah Badu, the Jill Scott, Eric Roberson and more
You've founded a gospel choir, and a two time finalist for gospel choir of the year, a big achievement, what's your favourite gospel jam to sing?
Depends on the mood and occasion but my favourite song to sing off the top of my head is Total Praise by Richard Smallwood.
Your lyrics have a deep spirituality to them, with the goal to lift up others. How much of it is based in real life experiences?
I guess there is a natural sense of spirituality as I'm a Christian and try my best to lift up people's consciousness. Some lyrics are biographical like 'Keep Dreaming', 'Freeness' whilst others are inspired by others around me or things that are happening in society like with 'Do Better' and 'Take Control'.
You play piano, who are your favourite piano players?
I like to listen to musicians like PJ Morton and Robert Glasper and Mike Patrick mostly but was inspired by Stevie Wonder's arrangements growing up.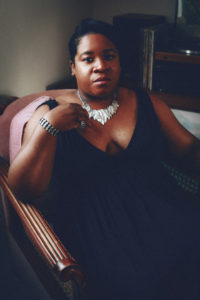 What artists are getting you excited at the moment?
I really love the UK scene right now including artist like: Children of Zeus, Jnr Williams, Tiana Major 9, Tawiah and Nao
How has lockdown impacted your creativity?
At the start I had zero motivation and therefore no creativity as this is something as a nation we haven't experienced before. It was as if we were at war, without the war! Now I've been singing a lot more and working on ideas but I never had that moment if I think I could write a song about this.
What have you missed the most during lockdown?
To be honest, I've enjoyed lockdown. Before everything officially stopped I moved back to my family home so we won't be alone and can be a help to each other. I guess the social element of having freedom to pop out and meet with friends etc is sad. The worst thing about lockdown has been the devastating effect on the live music scene. So I guess you could say I miss going to gigs and concerts.
You have sung with Billy Ocean and for Nelson Mandela, as well as performing on many prestigious stages, what was your biggest wow moment for you?
I think performing the South African National Anthem, along with friends for Nelson Mandela is still my top highlight. He listened so attentively, greeted us all afterwards and was a moment I shall never forget.
What are you looking forward to most post lockdown?
Performing and recording.
I haven't had a chance to showcase my full EP live yet due to being released during lockdown and all venues closed etc and I have ideas for a new project which I'd love to start working on soon.
The "Keep Dreaming" EP by Rachel Huggins is available on all platforms.