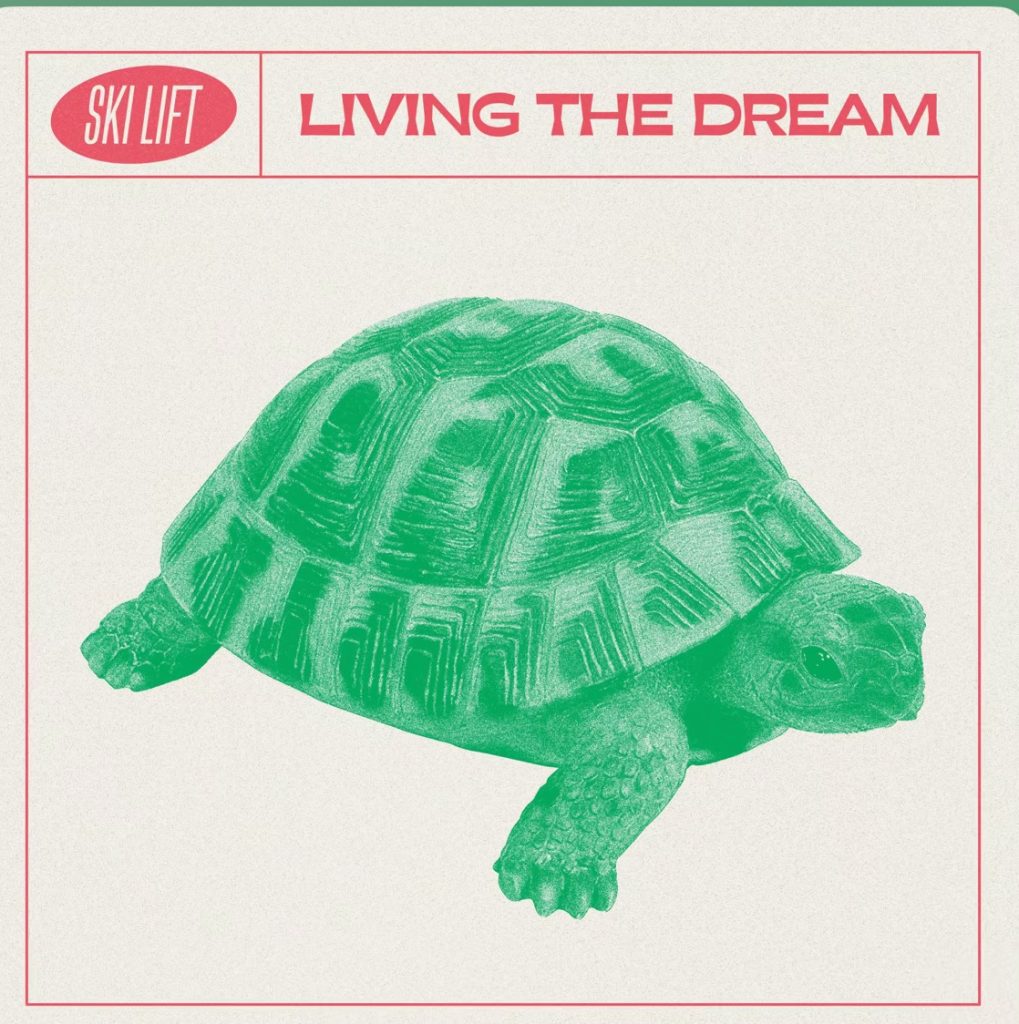 Is this a song told from the perspective of a turtle? 
Possibly, given the first line of the song! 
"I can feel my head sliding back inside my shell…" and the picture of one of the front cover. 
Or, it could be a contemplative song of what the writer could be doing instead of their situation now. 
Either way, this is a great number, great production too, at the beginning the guitars play their opening chords and are panned left and right before sitting split left and right as the song goes on. The mix on this is just awesome! There are also hidden gems in here, there's a siren in there hidden deep in there, and also when there's a reference to a clock there's the tick tock of time being played on the guitars…
Clever! 
The melodies and harmonies are very dreamlike, you could just imagine the video to this where everyone's flying, it's just one of those songs that you could imagine on the chart show from the 90s if it was still around today…
Remember the chart show? What a throwback.
Ski Lift are your friendly neighbourhood power-pop trio. Fronted by Welsh songwriter Benji Tranter, and joined by friends Lizzy and Adam, together they act out their teenage indie-rock dreams, battering their way through secret hits and would-be singalongs. The simple three chord rock and roll that your heart desires.
Since the current line-up solidified in 2021, the trio have been hard at work on their next release, while using weekends and evenings to venture out to cities including Cardiff, Bristol and Portsmouth, as well as hometown shows with acts including ARXX and Enjoyable Listens. Upon releasing 'three of the best singles [of the year]' (Adam Walton, BBC Wales) the band have received consistent support on the airwaves, including spins from Gemma Bradley (BBC R1), Tom Robinson (6 Music) and Huw Stephens, and were made 'Artist of the Week' across BBC Midlands. They have been featured across Spotify editorials including Fresh Finds and Feel Good Indie Rock, with their single Portal receiving over 120,000 streams. Their music has also been featured on Channel 4's Made in Chelsea.