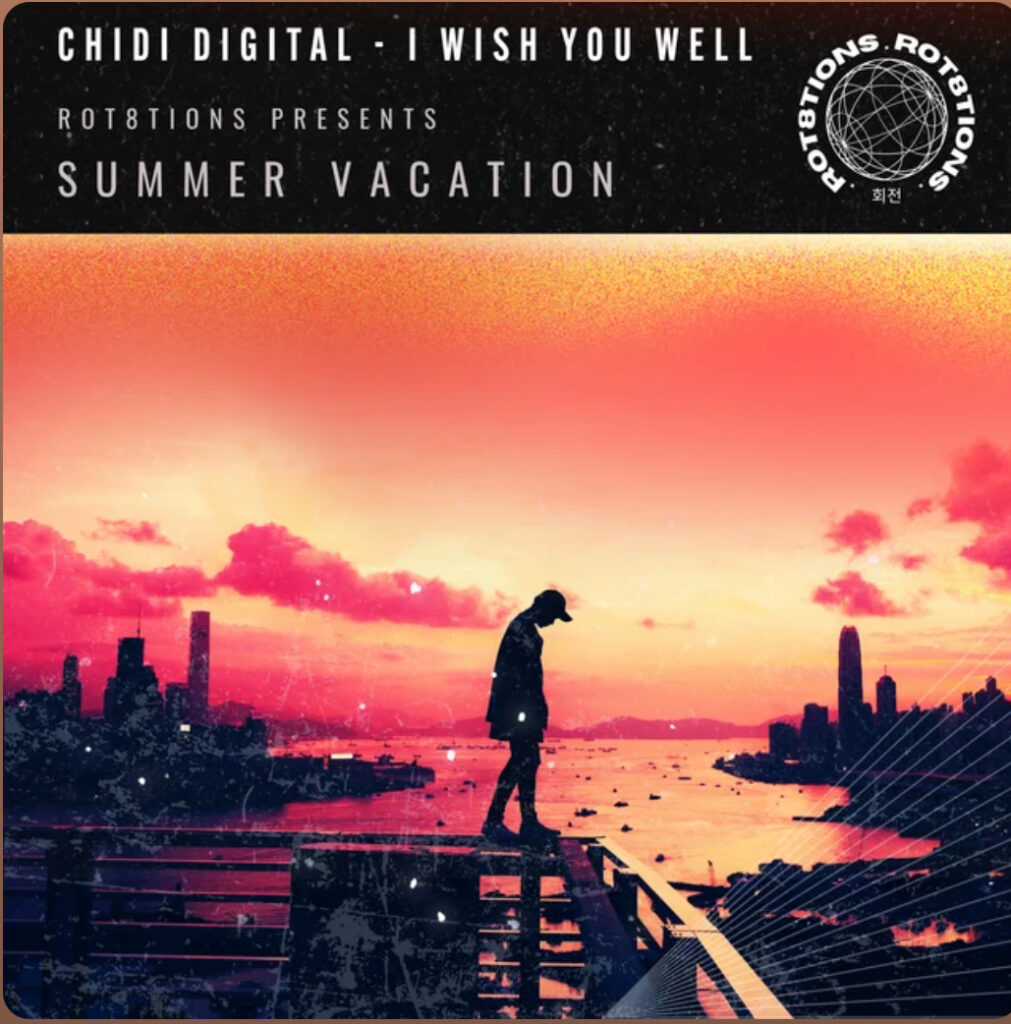 This is an instrumental of sublime levels…
The drums are dusty and warm, reminding you of old jazz records, fused with a vinyl crackle, and it just whisks me back to listening to records on a really good hi fi system, it just sounds so natural. You can't always get that with a sample of a vinyl crackle kit just has to sound very organic. 
The Rhodes playing combined with the acoustic piano is bang on, if that's an actual acoustic piano then I'd say that the levels they went to to record that is genius because the piano sounds really crisp in the mix, it sounds proper mic'd up. If not then that's a damned good sample of a piano I need to know where that sound came from! I'd had hazard a guess and it's a grand piano…. 
The sax in this is pretty sweet too, it sounds far away, and I love it. Nice melody playing a variation of the melody being played by the piano.
I needed this track today. 
So what do I know about Chidi Digital?
Well if you remember my review of NX Panther in the past then you'll know that I have met a bunch of really talented people that I share a WhatsApp group with, this is all through Kwame Kwaten and the cre8ing vision team. Chidi Digital is one of them.
Chidi Digital is a South London based Music Producer, Beatmaker and DJ. 
Growing up in Battersea, Chidi started out his DJ career in various South London clubs and remained within the buzzing House party scene. As his following began to expand so did the range of venues culminating in residencies across London's West End, City of London and beyond.
Now an established member of the "Indulge Family" DJ crew, his style is best and accurately described as being HipHop & Groove Inspired Open Format. Essentially, it's a combination of HipHop, Jazz, RNB and House with the occasional Reggae and Afrobeat groove or lick thrown in for good measure.
Chidi Digital is most noted for his varied and eclectic instrumental releases and his releases up to the present day continue to ensure that new opportunities to showcase his Music Production, Beatmaking and DJ skills continue to arise. He is an active member of the UK RnB, Neo Soul and UK HipHop scenes. Current production credits include cuts with Rebecca Hoodless and UK HipHop Supergroup KingDem (Ty [RIP], Blak Twang, Rodney P).