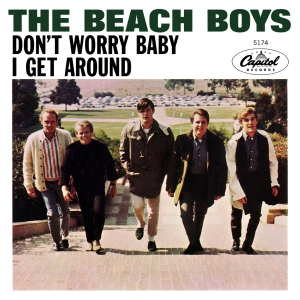 For my throwback track review I thought I'd go back to the 1960s. On July 4th 1964 The Beach Boys began a two week run on the US singles chart with this song. This is probably the first Beach Boys record I ever heard, on a dusty TDK tape in 1989 that a friend of mine gave me when I was at school. It had all different songs on there but this one caught my ear because of the quality of that recording, really low in the mix, and recorded from vinyl.
The thing about this song is that it's got the signature Beach Boys harmony, the soaring falsetto vocals that I'm pretty sure most people will have attempted at some point in their lives if they know the song and the really jazzy/bluesy feel to it under the really poppy sound. This is indicative of the period because it worked for Motown so why not for The Beach Boys? This is surfer rock at its best.
The arrangement is pretty innovative – the chorus is where it kicks off from and going into the verse, so you're already at the high point of the song before it really gets started, and you are not disappointed! The chorus is catchy and guess what? It's sung in a round!
That's what I call a real pun right there, and it circles back (No pun intended I promise!)… The key changes are just beautiful.
What a stunning song…
This is a fun song to listen to and still takes me back to that hot summer the first time I heard it.