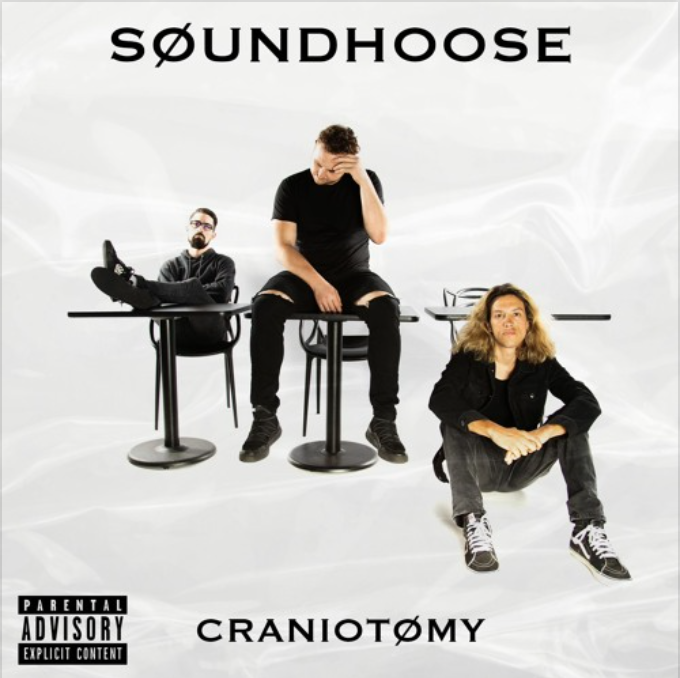 Congratulations on the release of "Craniotomy" , how does it feel? 
like a huge weight has been lifted off our shoulders. There was an extensive amount of work, planning, revising, editing, mixing, recording, rehearsing, so many things that now it feels good to see the results of the work that went into it.
It's a 15 track album, what's the story behind it? 
It wasn't supposed to be a concept album. We always take creating songs one by one. About halfway through the process we realized there was a consistent theme which dove into mental health and the human brain. We wanted to explore all the possible emotions one can feel, and we think we encapsulated that quite well.
What's your favorite track? 
Like children, we love them all otherwise we wouldn't have released them. However, Friendzone and I Don't Mind It have been the most fun to play, while Loner is great since everyone likes to sing along to that one. Our fans seem to really like "Mood Swings" since Paul sings on that one and it's completely different than anything we've released thus far.
What is your favourite memory of those sessions? 
Probably the fact that this was really the first time we all collaborated and made something together. Brandon made all of the previous songs and we usually make adjustments to them for the live shows, but now the songs showcase all 3 of us on the album, not just in a live setting.
It focuses heavily on the stigma of mental health, what's the one lesson you've learned in putting it together? 
You can't rush it. These songs are complex and anything good takes time. Sometimes we get too excited and want to release everything right away before it's done and reach the song's full potential. There also needs to be room for compromise in a band and we have to collectively agree on the overall sound.
You're a trio based in LA how did it all begin for you? 
Brandon met Paul at a birthday party for a mutual friend and began jamming covers in the basement. Brandon needed a drummer and called Paul who was very enthusiastic about the project. Jeremy joined a year later filling in on shows and then he decided to be a part of SØUNDHOOSE full time.
What were your influences starting out?
We all have similar influences, the main ones being Green Day and Blink 182. Anything pop punk related is sure to catch our attention. We bond over that big time.
What were the first writing sessions like? 
Again, Brandon used to do all the writing and still does most of it, but the newer material is definitely more of a collective effort. He'll usually have an idea he wants to explore and then he'll come to us as a band and we'll help with the rest.
You've also played some iconic venues. What was a big pinch me moment for you? 
There's been a few. The most recent album release show at the Whisky A Go Go for our album Craniotomy. Another would be a local show we headlined for our hometown which was intimate and very special to us.
COVID impacted the creative industry in a big way. What kept you motivated? 
Music was honestly the only thing that kept us sane. Brandon met Paul during covid, so we're actually thankful for how everything played out. Covid really didn't stop us. It gave us so much to write about. You have a lot of alone time to really reflect and explore new interests and ideas.
The last few years have been a time to reflect. What did you learn about yourself?
That therapy is needed even for the strongest of people. It doesn't have to be with a therapist, but you definitely need to make time for yourself to maintain your sanity and mental health. Everyone needs someone to talk to and it's hard for some people to realize that. 
Did you pick up any new skills? 
We became better musicians. It gave us a TON of time to practice our craft and really hone in on our sound as musicians.
What are you listening to at the moment? 
We like blending pop punk with alternative. Twenty One Pilots, Flor, Leah Kate, Tate McRae, Angels and Airwaves, Wet Leg just to name a few.
Coming from LA, what are your three favourite things about it? 
Aside from recently, the weather is usually always great. It's not too difficult to find shows to play since LA is a hotbed for artists, and probably that there's always something to do. LA is never boring.
What are you looking forward to next?
Expanding our fan base. We have many more songs to write and play, and we need more people to reach and help throughout this journey.