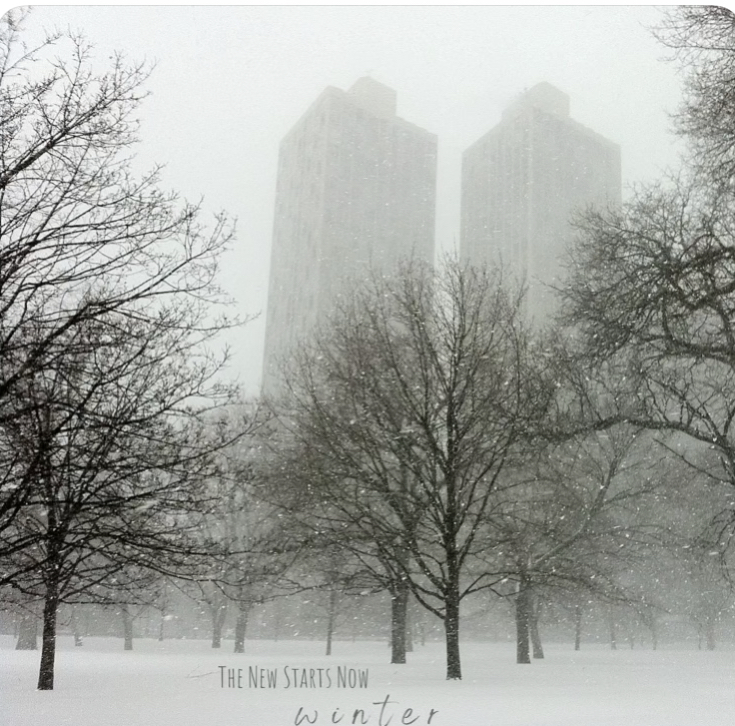 The New Starts Now – Winter
I bet this was written over the time when there was the cold snap that we had recently….
I am not a big fan of snow, but this is the kind of song you can listen to when it starts!
This is gorgeous, an acoustic number with strings, a bass keeping it simple with one or two notes in a bar, an electric piano and big drums. Oh there's a tambourine in there too. This is set to a 6/8 time signature.
The lyrics keep it simple…
The second verse is what caught my attention:
"Well, I lost my way in the world tonight,
I'll be better in the summer,
And everyone's asking you feel alright?"
Very much a song to listen to with the winter blues and the day before blue Monday too. I pray the long hot summer days come soon.
The New Starts Now is, I'm assuming Jonathan Smith – there's not much information on line so I'm going by the name on the credits for the lyrics, his tagline which I love is *Stand for the Broken – Sing for the Voiceless* , he's from Chicago, and I'm looking forward to hearing more from him.