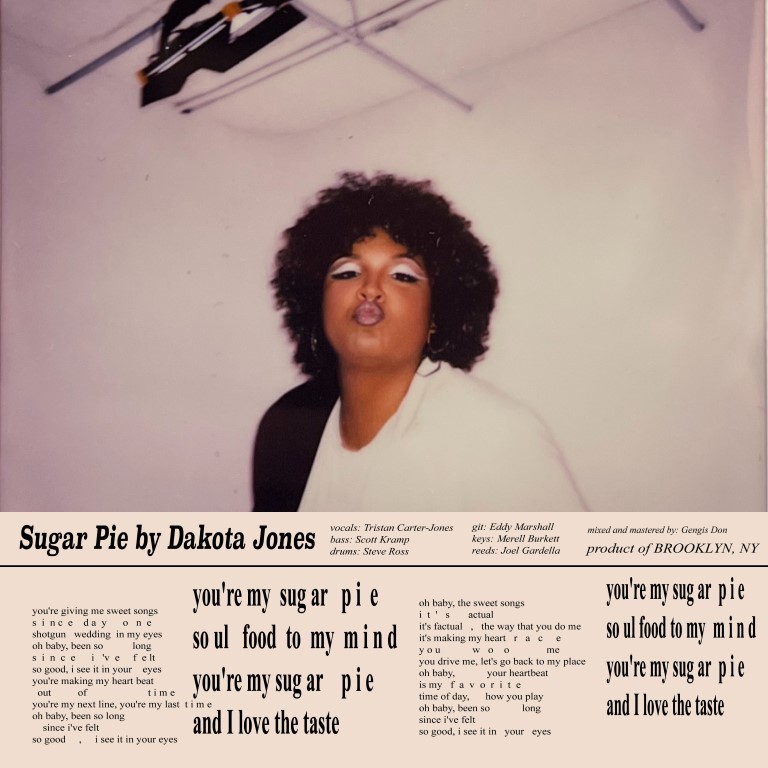 Drums! Bass! Guitar! Hammond! Horns!Loooooooord the Hammond!!!!!
And the star of this song that voice. This is so soulful, I can just imagine Dakota Jones rocking up to Jimmy Fallon's looking at The Roots, uses the Force to connect with Questlove and then him counting this off like his Afrocomb is on fire and then making this…
Smoke.
No.
Inferno.
This song is so groovy Scott Jet Kramp's bass line sits on Steve Ross's drums comfortably  and the whole arrangement swings, and Tristan's vocals just feels like butter – so smooth, you can tell that their time touring hasn't been spent idly, because the way this song is so tight it's perfect.
I like the chorus on the bass, it gives it a subtle warmth. Sonically it works so well!
Lyric wise I love the chorus:
"You're my sugar pie,
Soul food to my mind,
You're my sugar pie,
and I love the taste."
What a song.
New York's Dakota Jones blend of R'n'B-infused funk won acclaim in 2021 when they released their debut album – Black Light, which had support from the likes of The Times, Echoes Magazine, Classic Rock, Wordplay and loads more. 
Dakota Jones have been stomping around and making noise for nearly 8 years now. FeaturingTristan Carter-Jones on vocals, Scott Jet Krampon bass, Steve Ross on the drums, and Eddy Marshall on the guitar.