https://johnhollenbeck.bandcamp.com/album/letters-to-george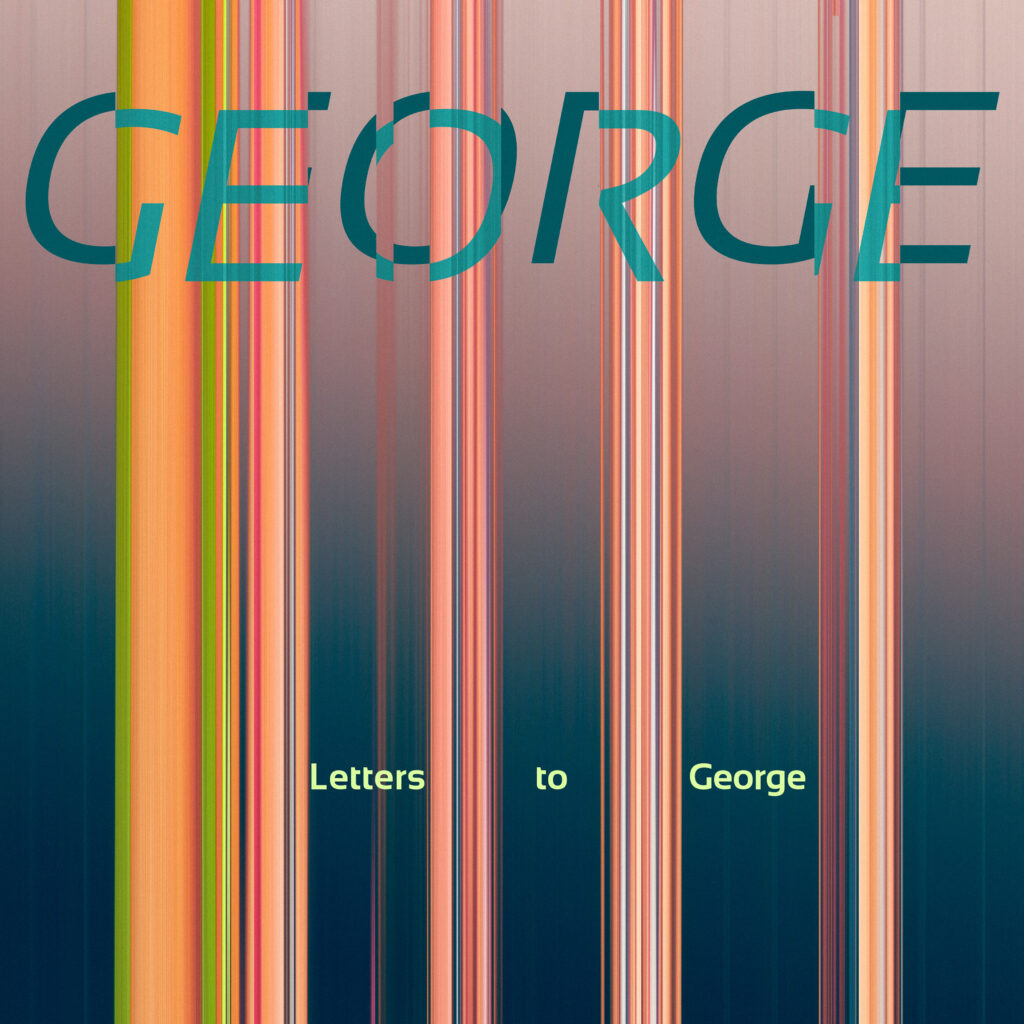 John Hollenbeck is a genre-fluid composer/percussionist, renowned in both the jazz and new-music worlds. He gained widespread recognition as the driving force behind the unclassifiable Claudia Quintet, and the ambitious John Hollenbeck Large Ensemble, groups with roots in jazz, world music, and contemporary composition. He has earned six GRAMMY nominations and has worked with many of the world's leading musicians in jazz including Bob Brookmeyer, Fred Hersch, Tony Malaby, and is well known in new-music circles for his long-time collaboration with Meredith Monk.
Hollenbeck had a vision of working with three renowned improvisers and here on 'Letters to George' his vision becomes reality. The name George comes from the Greek language and is a derivation of Γεώργιος (Georgios) which means earth-worker. Hollenbeck's release on Out of Your Head Records on 23rd Jan 2023 is an homage to several 'earth workers'. Appropriately, Hollenbeck's new band is called George and comprises flutist, saxophonist, and composer Anna Webber, saxophonist, clarinetist, and vocalist Aurora Nealand, and Latinx artist/producer Chiquita Magic. Hollenbeck had long wanted to work with each of the three musicians and during the Covid lockdowns, they recorded 'Proof of Concept' together remotely in March 2021. This proved a successful online union and transposed into a real-life recording in Montreal for Letter to George. None of the four musicians had met in person but immediately formed a musical bond. Hollenbeck and Webber are established on the Brooklyn creative music scene, while Nealand is a lead in the New Orleans traditional jazz revival, and Magic's solo releases have been described as futuristic pop using microtonal synths, voice, and drum machines. Each contributes a singular part to the band and the result is a wholeness or cohesion which is undeniable, despite the variety of backgrounds. All are bandleaders in their own right but prove here, they can work as a unit, creating intense, interesting music. Compositions serve to highlight each member's talents and distinct musical character. 
'Earthworker' opens with a gritty, heavy synth bass line that emphasises the grounded nature of this music and its inspiration which was the land. Emulating the seasonal cycles of a farmer, the cyclical theme creates a sense of continuation, endless work, rest, and work again. There is an ethereal, spacey sound development, indicating the presence of otherworldliness among the mundanities. 
'Clinton' is dedicated to the quirky, unpredictable, tuneful, funk-master, the unpredictable George Clinton. Beginning with a drum and sax conversation in a quirky improvised section, the piece develops into a strong, funky tune, driven by the drums, and synth melody, over which the sax parps, weebles, and improvises in delightful interludes. 
'Bang Bang (My Baby Shot Me Down)' was developed from a spontaneous piece in the studio. Nealand sang the melody and Hollenbeck accompanied, but Webber and Magic treated it like an improvisation, even though it set out as the familiar song.  Nealand shows the well-honed improvisational aspects of her voice on this track too.
'Washington Carver' is dedicated to the pioneering scientist, environmentalist, educator, and inventor of crop rotation, who published over a hundred recipes using peanuts. The polyrhythmic grooves and melodies give this tune a dance vibe. There is a lot going on in this track, indicative of the life within soil and earth cycles perhaps – microbes, bacteria, and nutrients all circulating as plants take them up, grow and decompose.  The flute solo is mesmeric across the top – and so delicately balanced alongside the percussive elements and the central core is a circling, vibrant passage bursting with life. Wonderful.  
'O'Keefe' is a gentle, thoughtful piece with passages that makes you ponder, not remorsefully but in contemplation – much like the artist's work. The final third is glorious with its improvised elements. 
'Can You Imagine This'? This was George's remote test piece based on a written synthesizer part around which the rest of the band improvise – and it is enough to say the result is glorious, showing just how good music from three outstanding improvising musicians can be. Nealand's improvised lyric," can you imagine this," became the title.
'Saunders' according to Hollenbeck came about as he listened to a podcast called 'Letter To George' about one person's correspondence with George Saunders. Around the same time, Hollenbeck's friend got a letter from George Saunders and it was simply beautiful and compassionate. Hollenbeck had admired Saunders's writing but did not expect him to be so generous or such a great letter writer. The piece conjures the mystical-to-lucid evolution often present in George Saunders' writing. There is an Eastern influence here with polyrhythms and changes which create a mystical atmosphere. The sax blowing free over the top is quite beautiful, especially during the interval-jumping sections. Driving this is the percussion, which never ceases in endless pushing rhythm patterns.    
'Floyd' is a driving, rhythmic piece with a sense of anger and outrage, as the drums rise and fall away, backed by mystical-sounding voices and partially overheard whispers. The track was created as a reaction to the murder of George Floyd, and the resulting wake-up call and realization of just how ingrained and structural racism truly is in society. The piece was performed once for the studio recording and will never be played again. Indeed, the George Floyd murder proved integral to the whole album. Hollenbeck told me, "After the murder of George Floyd and the residue from that tragic event, I knew that I could not just carrying on as I had. This band is the result of this new direction. I first put these three people together in my imagination, hoping that they would like each other, and want to have a band together. The work we have done so far gives me optimism for the future!  Starting with George Floyd, the band's name and first collection of compositions is a dialogue with other important Georges." The ending is hard hitting, as the music slowly ceases, like the breath of Floyd himself. 
'Grey Funnel Line' is a haunting number featuring the soulful voice of Nealand. It is an emotional acoustic-ambient arrangement of an old sailor song about leaving home (something many musicians know something about). Nealand has a voice that would fit any genre from jazz to classic or folk but here, in its raw and pared back lines over the top of steady backing, which becomes increasingly intricate, busy, and fulsome, it is outstanding.
'Iceman' is dedicated to basketball legend George Gervin and the bouncing, fast-paced tempo of a basketball game is translated to this tune.
The album is a delightful insight into the way music of different styles can be woven together to cerate something quite different, yet holding within it familiar concepts and integration of sounds which at once prove evocative and a delight.
Anna Webber – tenor saxophone/flute
Aurora Nealand – voice/alto + soprano saxophone/keyboards
Chiquita Magic – keyboards/voice/piano
John Hollenbeck – drums/piano/composition
All compositions by John Hollenbeck except:
#3 Sonny Bono, arranged by John Hollenbeck,
#9 Cyril Tawney, arranged by John Hollenbeck.
Recorded at Planet Studios, Montreal, January 26-28, 2022.
Questions, physical requests (CD), additional info:
Adam Hopkins | Scott Clark | OOYH Records
outofyourheadrecords@gmail.com | outofyourheadrecords.com