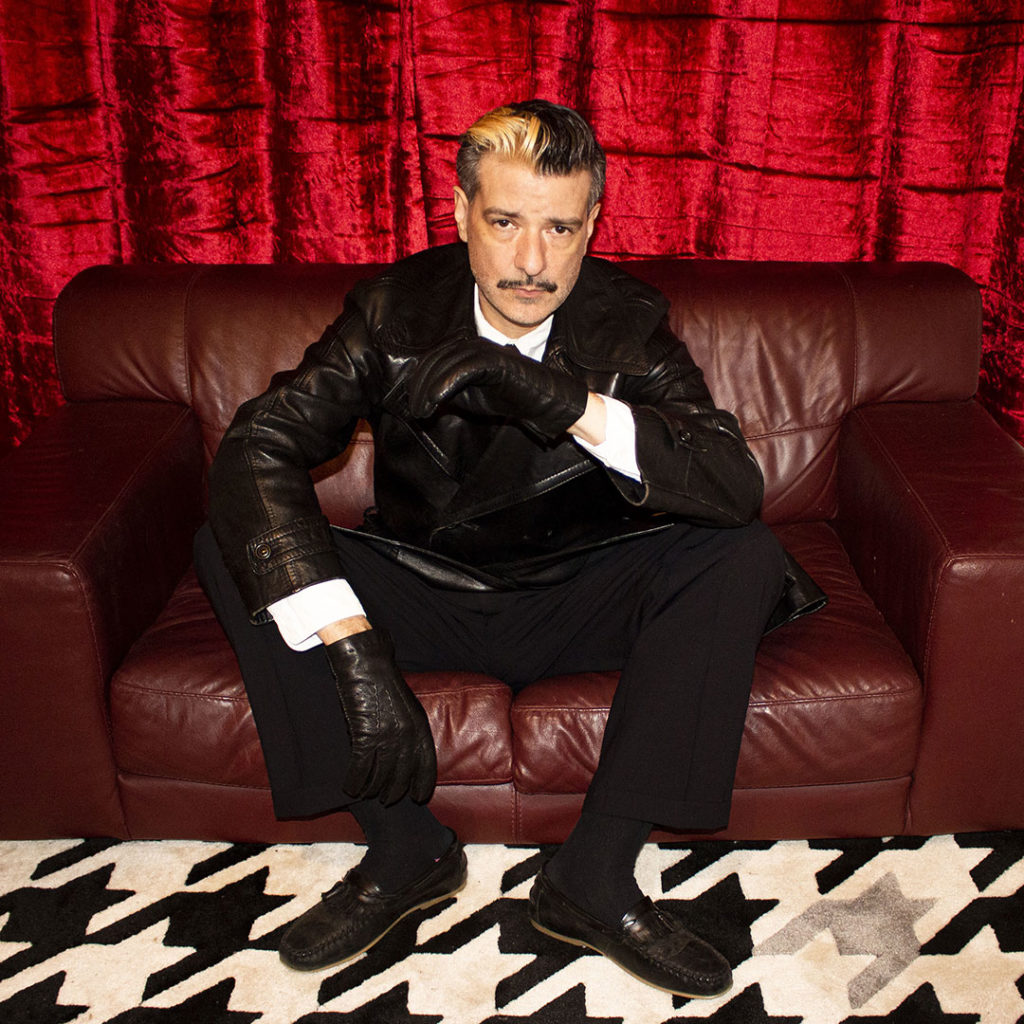 Hello Seamus, how are you? 
I'm good, thank you. Just shaken up by the news like everyone else.
Congratulations on the release of "We Are Ukrainian", how does it feel? 
Now that it's out, I'm excited but really nervous because I really want to raise a good amount of money for the cause.
The subject matter behind the song is obvious given the situation in Ukraine right now, but what was the catalyst for you writing it?
My girlfriend is Lithuanian. She has a more personal connections to this crisis. She said she felt that it wasn't right for any artist to be promoting themselves or any 'new thing' when the invasion began. I agreed and stopped work on the song I was about to release and just absorbed what was happening. My friend Saskia suggested we bring back an old protest song we did in our previous band I Cried On TV. I liked the idea. It felt good to be doing something, however small, rather than just sit back and watch. We Are Ukrainian ended up getting done faster than the other track (and Saskia features on this one) and I started cutting the video as the song developed.
What was the hardest and easiest part of creating the song?
The hardest part was the easiest part! Writing about anything like this is a challenge because I'm just a super privileged Londoner, hundreds of miles away, living in comfort with no personal connection to the situation. But as the story unfolded it became clear that this was a truly horrific and violent time. The lyrics came quite easily because I was so angry with Russia's actions and so fucking humbled by the Ukrainian's resolve and defiance. 
You've had support from Amazing Radio USA, how's the general reception been so far?
It's only been on anyone's radar for a week now so things are just starting to cook up. We've had a couple of really nice write ups so far. 
You are a one man band from London how did it all begin for you?
I'm a one man band no more! I have recently enlisted a drummer. I got tired of people talking over my sets. I didn't want to be seen as that guy in the corner doing this niche beatbox looping thing anymore. I needed more loudness!
But it did start out of a situation where I couldn't hold a band together. People kept leaving my last band and I was forced to get strangers in. The whole band left in one day and I thought. That's it! I can't rely on anyone but myself! But it's just 2 of us now which is manageable!
What were your influences starting out?
It's always been Punk and Hip Hop. I love trashy garage punk from the 60's and rap with energy and attitude. I got into The Sex Pistols when i was 11 and I remember hearing Public Enemy on the radio and I was immediately into it. I listen to all sorts these days but I've always liked angular sounds and big beats.
Your sound is a mixture of hip hop and rock, how does a typical session begin for you?
These days it starts with a dream! I've been dreaming new songs a lot. But mostly, I think, it starts with basslines. The melody and drums follow at the same time. I'll put a very rough demo together with basslines and drums and then leave while it develops in my head. I'm trying not to rush things too much these days. However, often the best songs are the quickest to write. 
Pre covid you've played some pretty hefty festivals what was your favourite?
Always The Secret Garden. I've played it so many times over the years, in different bands. Watching it grow and become this vast thing has been incredible.
Are there any funny moments from the road?
I'm sure there were plenty but they were lost with the brain cells that made the great sacrifices for our fun and adventures. 
COVID impacted the creative industry in a big way, what kept you motivated?
I was motivated by how things just stopped. I missed gigging immediately and, as a one man band, was able to stream gigs from home. I set up a promotions company with a friend that streamed gigs for the charity Shelter. I got lots of bands I knew to do gigs at home for that which was great. I continued to release songs and make videos (the video for Get Yours was intended to be the ultimate lockdown video).
The last couple of years have been a time to reflect what did you learn about yourself?
OOF! I learned, through other people's reactions to posts during lockdown, that I didn't really need that much attention after all. It was a crazy time and friends were lost and acquaintances 'unfriended'. Like a lot of people, the pandemic brought up a lot of anxiety and I learned that, sometimes, for my own mental health, it's best to switch off and concentrate on my own immediate universe. It's good to stay informed but sometimes the news can really bring you down, with all the bullshit and the ensuing feelings of helplessness. 
What are you listening to at the moment?
Deep Tan, Otoboke Beaver, Gramma, Automatic, Warmduscher and Kool Keith's Official Space Tape. I saw a great new band the other day called AV Dummy.
What are you looking forward to next?
I can't wait to start gigging with Taan, Oscar Mic's drummer. People are going to be forced to pay attention!