Congratulations on the release of "Motherland Journey" how does it feel?
Honestly it feels like a dream come true to have the legendary Fela Kuti featuring on this track! We would've never expected to ever have the chance to use his acappella but his publishers and Nigerian and European teams made it happen.
It has had a very interesting background what's the story behind it?
Well, we made this track when we were out in Ghana with the one and only KillBeatz – if you don't know who Killbeatz is go look him up – he is a legendary producer. We went to his home studio in Accra in the dead of night – in between shooting a video – he welcomed us then had programmed the main drum groove with that outstanding chest hittin' kick drum then we worked on the chords and bass – did some extra programming took the song back to UK and had Poppy Daniels and Kaidi Akinnibi solo on the track .It took months of finalising to actually have Fela Kuti on the song with all of his different teams / estate / publishers etc.
What were the easiest and challenging parts of putting this track together?
I would say making the first draft was definitely the easiest part because KillBeatz has such an amazing vibe when you're in the studio with him and we thought of the main progression of that track within like 45 minutes it was so quick and easy.
The hardest part was to find the correct Fela Kuti sample to then fit that track and then make sure we pay respect to how we believed he would arrange something but then also have a little modern Amapiano feel to it but also still keep Ghana and London UK in there as well. At first combining those wasn't the easiest but then after a few tries it just fit so perfectly.
It comes from a wider body of work – "Motherland Journey" the album! What are your favourite tracks from it?
For us it will definitely be the title track Motherland Journey. Then labels, i'll be here for you, Gotta Go Fast & Warp
You are a duo from London, how did it all begin for you?
Me and David met at a place called weekends arts college ( WAC ) and I was about 12 years old and I was playing my beats in the lunch hall and David was like "hey man I'm just rehearsing in the other studio come by if you want." At that moment seeing this guy pick up basically every instrument in the room I was like "I have to work with this guy!" So it's been 10 years that we've been making music together but five years officially as Blue Lab Beats.
What did you listen to growing up?
My mum and dad both did music back in the 90s so my mum has a massive record collection of rare groove and boogie & my dad loved playing me South African folk and highlife
You are both incredible musicians how does a BLB jam session usually begin?
Usually we love going to this place called Orii jam and I love taking samples from well-known songs and then playing them adding my (Drum) MASCHINE with their live band – it helps make the jam very 2021/2022 .The crowd always gets absolutely crazy in that place.
You've remixed tracks for DUA LIPA and Rag N Bone Man what's your typical approach to remixing?
We normally sit and listen to the vocal on loop again and again and again and then we first think of the most craziest ideas and then we simplify it down to what would be a really great alternative for this track and then basically work from there and make an alternative version of the song. At that point you're then not thinking of it as a remix you're more thinking of it as your own take on the song instead of just remixing it.
What to you is an essential part of your set up?
I think Fender Rhodes MK2 is a must for our music! Native instruments maschine MK3 of course! And live bass and guitar of course.
COVID had a major impact on the creative industry, what kept you motivated?
At first when the pandemic hit hard we actually took a break from producing together and really made sure we both were watching our mental health because so much changed and it was really hard to concentrate on making music. and then three months after the pandemic started we then got into the studio and made majority of motherland journey the album
2020-2021 was a time to reflect what did you learn about yourselves?
What a great question! I think the thing I learnt the most of this and last year was how important being patient is with your career and your own self mentally too. Sometimes when we push ourselves to that what we want to actually be sometimes it's not right for us at the time and being patient and you working to get that place sometime is the greatest answer.
What are you listening to at the moment?
Honestly I'm listening to a lot of Slum Village, Emmavie, butcher Brown, Ego Ella May & wizkid
What are you looking forward to next?
We honestly just can't wait to do loads of shows and finally get to see big crowds for next year and of course release our album with the legendary blue note records what a dream!!
Read my review of "Motherland Journey" here.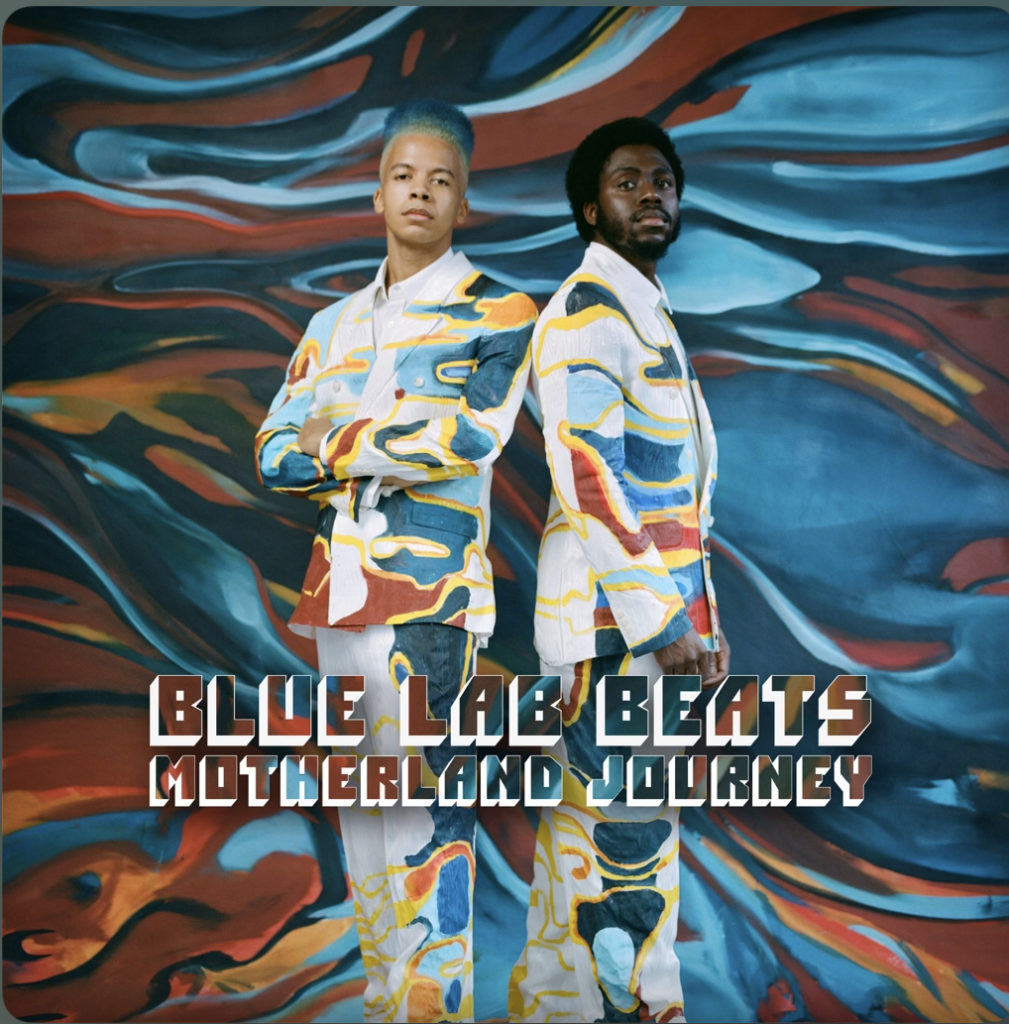 Special thanks to Kwame Kwaten, @ Ferocious Talent