Hello Kiey how are you?
Hi there! I'm great and feeling abit busy towards the end of the year of 2021!
Congratulations on the release of "Sunday Sanctuary" how does it feel?
It's good to finally release it after having it in the vault for a while. I'm generally excited as more songs are coming out soon from this upcoming album of the same name!
What's the story behind it?
The whole project is the antithesis to my first album "Night To Myself". While the first album was darker, this project is meant to be more fun, uplifting and lighter! The single "Sunday Sanctuary" is about a simple story of hanging with your loved one on a Sunday doing mundane various activities and feeling very happy. The MV has a core theme of rebirth, rejuvenation and finding your soulmate.
You are a singer songwriter from Vietnam how did it all begin for you?
I actually began writing and producing songs in 2014 when I was studying in London. I just had a lot of free time so I bought some stuff off Amazon and began researching on Youtube on how to do it. It took a few years to get to the stage of where I'm at right now in terms of making my own music!
What did you listen to growing up?
Most of the pop artists: Britney Spears, Michael Jackson, Mariah Carey, Lady gaga, Dua Lipa, Sia, Rihanna, Madonna, Weeknd, Troye Sivan, etc
I think it's fair to say I listen to a vairiety of different artists!
You have an EP coming out, how's it going?
Well "Sunday Sanctuary Part I" is already out and it contains 4 ethereal uplifting electropop tracks: "Paradise", "Sunday Sanctuary", "Summer Fire" and "See It Through"! I am in the midst of readying "Part II" which will contain 4 more tracks from the project, and tentatively will be released in January 2022!
What's your favourite track from it?
It generally changes day to day so I can't really decide! But at the moment it's "Paradise" because it's the first track I ever wrote for this project and it turned out so ethereal and euphoric!
Your sound is based around electronica, mainly synths how does a typical writing session begin for you?
Always the chord progressions first. Then a simple demo beat. Then I would "shop" for sounds and layering the different parts of the song. Once I had a solid groove, I would start to sing gibberish on the track to establish the melody. I usually leave lyrics last.
You are from Ho Chi Minh City, what are your 3 favourite things about your city?
Food. Warm weather. Dynamic.
COVID impacted the creative industry in a big way what kept you motivated?
Well actually, I am a real estate developer by day so I do not concentrate too much on live performing. My main love for music is creating and composing and my day job can support my art in that way. Having said that COVID causes major delays on the post production of my Sunday Sanctuary MV because the director and me couldn't visit the post production studio to look at the monitor! It made things very difficult!
2020 was a time to reflect what did you learn about yourself?
That I actually can be prolific when writing music, and I am quite introverted! I could easily entertain myself while being solitary in 2020 without being too depressed. I also found out that I can be abit of a sloth (lol)!
What are you listening to at the moment?
Absolutely the new Lana Del Rey's album "Blue Banisters"! I love the switching up with different tempos in a lot of the songs. And her beautiful lyrics! Every song feels like music set to poetry. My fave at the moment is a song called "Dealer" on that album.
What are you looking forward to doing next?
Just finishing my entire album and looking forward to releasing it in 2022! Hopefully I can film another music video for one of the songs and see where it goes!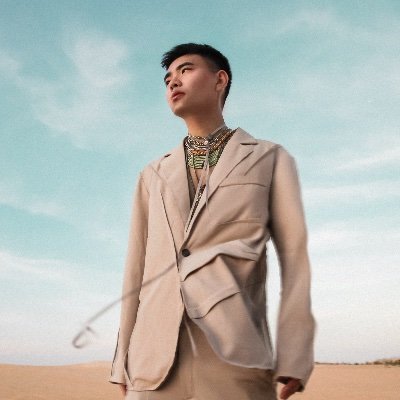 Special thanks to Sophie @ Quite Great PR