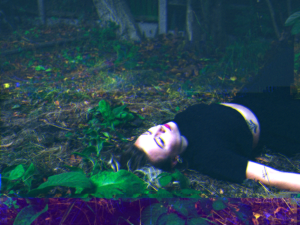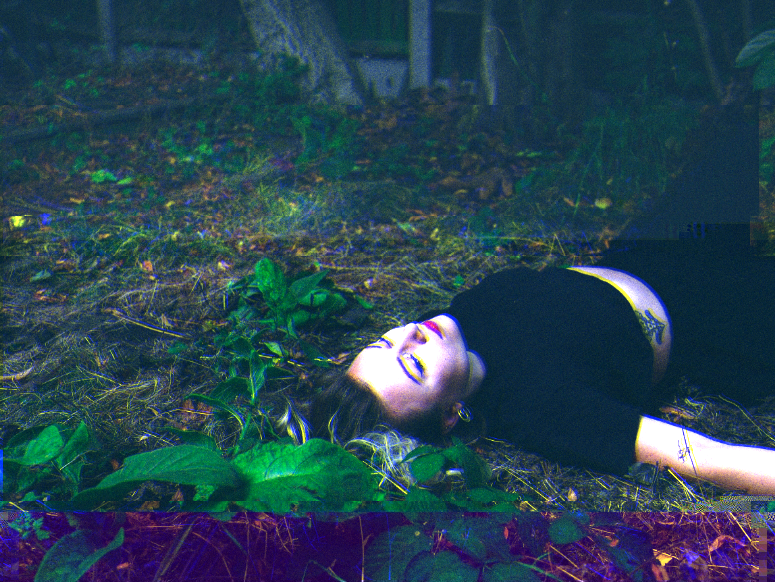 Hi Gillie how are you?
Hey! I'm great thank you feeling grateful to be able to finally chat about some new music!
Congratulations on your single release.
How does it feel?
It feels really nice to finally get some new music out there. I have a lot of things I want to get working on and this is just the start but it fells good to get the cogs moving.
Your sound is a mix of alternative and a soulful touch, what was your inspiration?
I listened to a lot of different music growing up, and I still have quite a varied taste. I was brought up on rock and folk, but with world music, electronic, classical.. and all sorts of other styles sandwiched in. I take inspiration from everything but I feel my personal style has a particular mood. I gravitate towards artists such as Massive Attack, Warpaint, Tame Impala. I love a bit of ambience mixed with lo fi, and I'm a big fan of both gritty and dreamy sounds. I think, coming from the rural countryside, I have always been inspired to play with space and earthy textures.
What did you listen to growing up?
EVERYTHING. Mainly I was into my classic rock … Led Zeppelin, Rolling Stones, Pink Floyd. Around the age of 8 or 9 my mum introduced me to Joan Baez, and I became really interested in folk narrative. I also listened to a lot of Fleetwood Mac /Stevie Knicks, Calexico, Bjork.. All sorts!
You play multiple instruments, what's your main one?
My main instrument is my voice. I have sung for as long as I can remember, and was repeatedly told to be quiet for singing too much as a child.
Who are your main collaborators for your singles?
I haven't collaborated (writing wise) for a while, however the last two tracks I have released were produced by Tomáš Kašpar.
I really love his production style and feel like his taste moulds well to my music. I also feel like Tomáš' approach to recording is quite playful which is great. We spent a lot of time thinking about how best to craft the drums of Clash and Collide so that they had a slightly disjointed sound. We married both electronic and live drums, recording certain parts serparately and layering them up. It's nice work with a fresh pair of ears, usually I would spend most of my time on the vocals so it's nice to work with someone who comes at it from another angle.
You have talked about starting a new record label, how's it going?
It's great! It's in it's early stages at the moment but we are really excited about it. We will be launching our website soon and are keep to get cracking on putting on some live events. We will be releasing a track by AILSA next, and we are learning a lot on the go. It's been a really positive experience so far and we are enjoying getting our teeth stuck in.
You are originally from Wales how has living in London affected your creativity?
Initially it really stumped me, I missed being by the mountains and going for little country walks to get the creative juices flowing. Having said that, London has really expanded my musical perspective. It has exposed me to all sorts. Musical styles, cultures, tastes, living experiences.. I have met so many people, and have had a lot of different experiences in the time that I've been here so far. It keeps my mind busy and I feel like I have so many resources at my fingertips. I am mostly grateful to have met so many incredible people. London is so huge that even though at times it's overwhelming, once you start to find a sense of community and likeminded people, it's really rewarding.
What are you listening to at the moment?
I am listening to a lot of Adrianne Lenker of Big Thief. Her music is so earthy, it really strikes a chord. Also very much enjoying Julia Jacklin's new album, she's so serene and easy to absorb. I've been listening to Farao whenever I need to be uplifted, particularly 'Marry Me', which is a banger. I seem to be listening to a lot of women at the moment, that might be because I am in quite a creative phase of writing, so these artists resonate. Having said that I went to a really special gig last month which was Richard Spaven at The Jazz Cafe. He was joined by Jordan Rakei who is just flawless… So I've had those guys on loop also.
What's next for you in 2019?
I'm really keen to put out another single or two, which I am planning to to as DIY as possible. I would really like to get my hands on the production as much as possible, I feel it's important the next few tracks very much come from me. Other than that, I hope to gig as much as possible and keep crafting my live set. I have just started working with Rosie Everett and Ailsa Tully and they have been wonderful. I am very exited to see where we can take our live performance.
Twitter: @GILLIE_music Instagram: @gillie_music