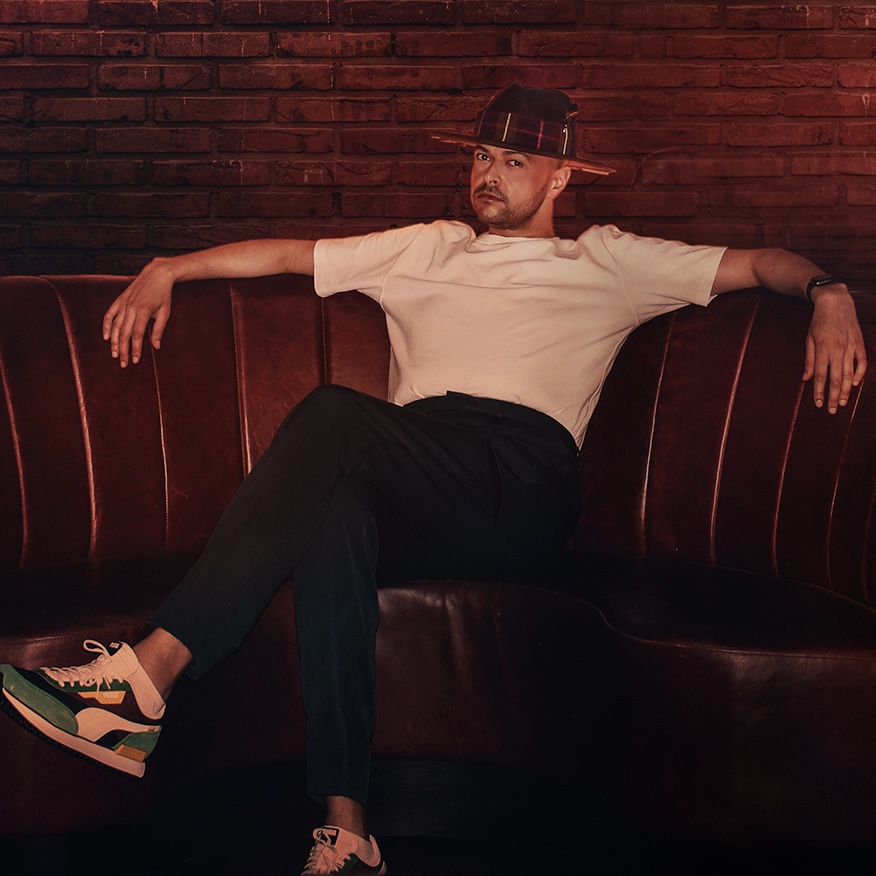 Hello MAESON how are you?
Hey Del! I'm good, I'm really good thank you. I've been filling my creative cup by attending as many music events as I can squeeze into a week, nurturing my soul, discovering new artists and jamming with really talented people. Live music is back and I am loving every second of it.
Congratulations on the release of your EP, "Unrequited" how does it feel?
Thank you so much! It feels incredible. Surreal and incredible. The process from start to finish was an exploration of self and releasing the finished project is, for me, like wrapping my experiences in life into cute packages I can revisit whenever I want to.
Describe it in three words?
Arghhh Accurate. Honest. Vulnerable.
What was your favourite track to record from it?
It has to be 'Unavailable'. Lyrically it's my favourite because in saying so little I say so much. I have taken the complexity of my love language and attachment style and delivered it in a simple way. I also love that there is room for me to play with it vocally, I have freedom to express in 'Unavailable' in ways that I can't with 'Listen' and 'Clarity'.
You are a singer/songwriter from London how did it all begin for you?
It all began at an open mic event on Old Kent Road. The venue was Thomas A Becket, I was a baby singing to a room full of experienced adults, a song I'd written called 'Role Play'. For context, 'Role Play' would have existed beautifully between 'Quickie' and 'Vixen' on Miguels debut album 'All I Want Is You'. I still have a voice note I recorded on the night I was invited back to perform as a main act. I navigated my way through the crowd into the center of a cypher, there was an acoustic guitarist freestyling and 4/5 rappers, the atmosphere was electric! I don't think people expected me to sing and I loved that. When I listen to the voice note I get the same feeling I had just before I jumped in.
What did you listen to growing up?
If Mum was playing music it was Aretha, Whitney and Gladys Knight to name a few. If Dad was playing music it was Buju Banton, Bob Marley, Gregory Isaacs and anything and everything Lovers Rock. With those influences I somehow developed a love of Old School Garage, Hip Hop and RnB. 4 Albums I remember being obsessed with were Kanye 'The College Dropout', Keyshia Cole 'Just Like You', Jay Z 'The Blueprint 3' and Frank Ocean 'Channel Orange'.
Your lyrics are deep and honest how does a typical writing session begin for you?
A writing session for me begins in one of two ways. Either with a walk outside in a big open space, my AirPods in but not playing anything OR, when it gets late, the people that make up my world are going to sleep and my headspace becomes entirely mine. When I have space to just be, it's like my feelings sort themselves and I process them with melody. It's not an exact science I have mastered in a way that would enable me to coach somebody through recreating but it's my process and it works.
You describe your music as being therapy for you (Something I can relate to) how easily do the lyrics come to you?
Lyrics come to me very easily. I'm a reflective person and in recent years I have been deliberate in operating from a 'seek to understand' position. I exist in inquiry with myself and my experiences. I feel something and I get curious with the need to understand the what, the why and the how. It's through this, I learn so much about myself, those learnings then become lyrics and my ability to articulate the learnings that are uniquely mine, in a way that is relatable to listeners in their lives, helps me to confirm to myself that the learning cycle has been completed. I have fully understood what it is I set out to, you know?
COVID has had an impact on the creative industry as a whole, what kept you motivated?
COVID actually provoked my return to music. The 'Love Bombed' EP is three songs that offer a whistle stop tour of the three years I spent in a relationship with a Covert Narcissist. I lost myself. The pandemic hit 4 years post discard and I felt this burning need to sing. I felt the confidence to be vulnerable and the inspiration to share the songs that became my recovery tools. I was in the safety of my home. If going live on Instagram didn't go down well, I could pop the kettle on and be comfortable within minutes. Fortunately, it went well. After years of social media silence, MAESON was resuscitated and before I knew it I was uploading covers requested through stories and being invited to perform at events. COVID had a positive impact on me musically and I appreciate that I am privileged to say that.
2020 was a time to reflect what did you learn about yourself?
I learned that I was actually resilient and positively responsive to change. I would say those are two things I would have identified as skills I boasted pre-pandemic with very little evidence to support. I also learned that I am actually okay by myself. The past few years I have been filling my time with anything and everything and convincing myself that I love my own company, I am okay alone, 'yay single life!'. The Pandemic placed emphasis on what it means to be alone, no escaping it just existing with it and accepting it. It was a big growth moment for sure!
Did you learn any new skills during this time?
I did! I mastered the ability to achieve balance between a very demanding and fulfilling full time 9-5 and a music career. I also learned enough about production to best prepare for studio sessions and enough about mixing to communicate what's needed to get my music to where I want it to be before release. I am still learning. There is a lot to learn!
What are you listening to at the moment?
I am listening to anything and everything that fits my mood. I create playlists on Spotify each month. If I want to experience the headspace I was in in January 2021, I've got a playlist for that haha. My current playlist includes Loyle Carner, Zoe Wees, James Vickery, John Mayer, Edbl, Brent Fiyaz, Snoh Aalegra, NAO and Jazmine Flowers.
What are you looking forward to doing next?
I am excited to be working with an artist I have been listening to this year. We are working on a track together that I am in the process of writing. I don't have any dates to share at this stage but I tell all across my socials in real time. They are one of the artists I am currently listening to and I'm really excited about it.