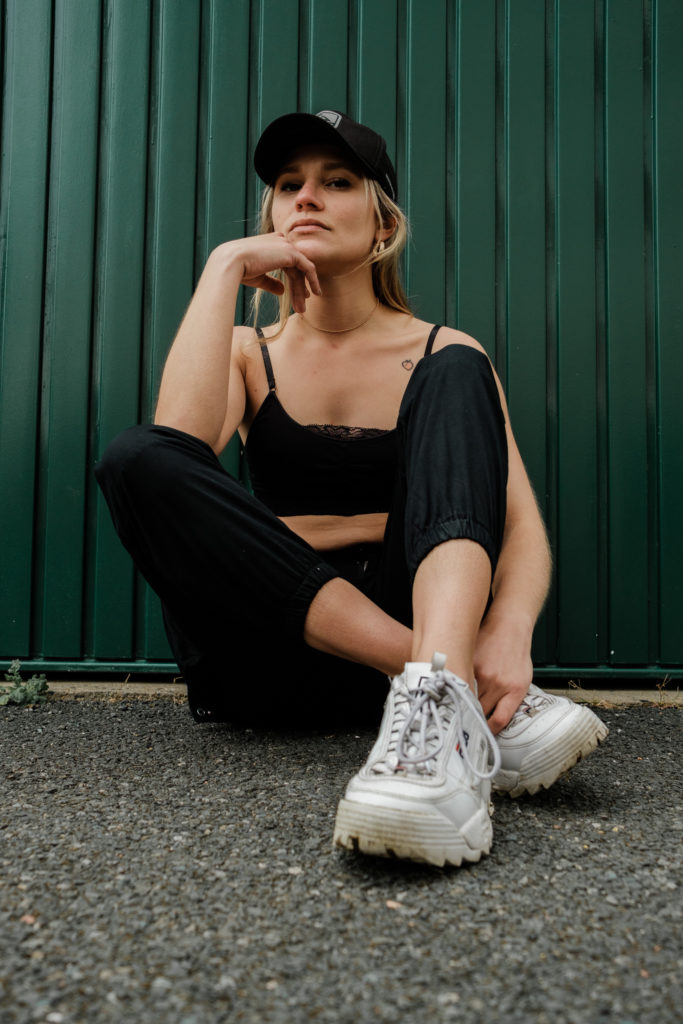 Congratulations on the release of "Future", how does it feel?
It feels amazing!  Nerve wracking to be honest. There's been so much anticipation for it I'm just so happy it's finally out there.
It is your first single since the release of "Amid" in October 2020, how did it come about?
I've actually had this song since before AMID dropped. In the meantime I've been writing loads of songs but 'FUTURE' just kept coming back.
You are a singer/songwriter from the North East of England, how did it all begin for you?
I've always been into music as long as I can remember. In my teens I started writing songs. Then I started working with Jake, he made me realise that people needed a bit more to move to musically and that's when I started working with him to introduce more modern sounds and moved away from the guitar. 
You have lived in different parts of the world – what are your favourite memories in travelling?
Living in the alps in France was amazing, I used to go skiing every day and the school I went to didn't have uniforms so we went in our pajamas most days and got to go home for lunch! Loved it.
What did you listen to growing up?
I was always obsessed with Amy Winehouse but I also loved Rihanna, she's always been my girl crush. My mums really into Drum n Bass and artists like Jack Johnson so I got a lot of that growing up too.
The lyrics for "Future" are very frank. How easy do lyrics come to you?
It's easy when you're dating a dick head! Nah but seriously sometimes it just comes to you, sometimes I can go months without writing a sentence!
COVID has affected the creative industry as a whole what kept you motivated?
The idea that one day it will be over!  It's been really tough, releasing my debut EP in a pandemic was strange and challenging but knowing we're all in the same boat has given me some sort of comfort I guess.
2020 was a year to reflect, what did you learn about yourself?
I learnt quite a lot about myself in 2020, I learnt more than ever how important it is to be kind to yourself and look after you but I also think the thing I learnt most was patience. 
Did you pick up any new skills?
Patience! Running PR campaigns and navigating the world of Zoom.
You've been played on radio do you remember how it felt hearing your track being played he first time?
Mental. It's been a dream to be on the radio my whole life so hearing your song on there for the first time is pretty special.  My family loves listening in.
What are you listening to at the moment?
Since lockdown I've been obsessed with PARTYMOBILE by PARTYNEXTDOOR and I'm always, always listening to Col3trane – he's next level.
What's next for you?
You'll have to keep an eye out to see! But basically there's more coming.