Well, this is….
HUGE.
A multi instrumentalist with prodigious amounts of talent.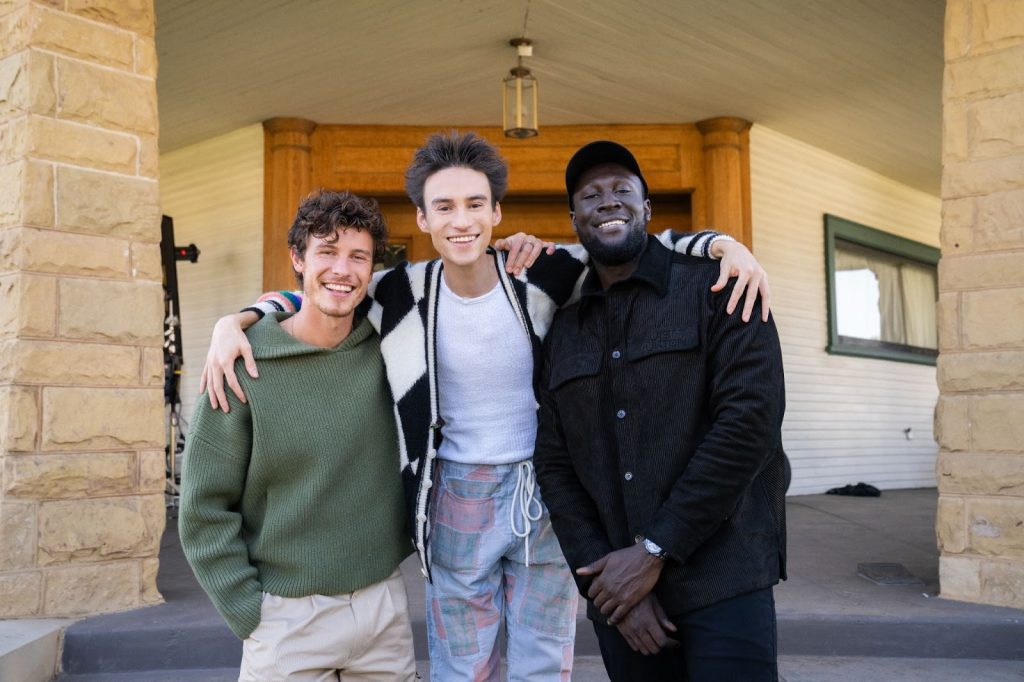 A gospel music legend.
A British rapper who is larger than life.
An incredible singer songwriter from Canada who's killing it right now…
Plus a 500 voice choir no less.
This starts off with Jacob's signature tones, rich in sound, backed by finger snaps. The symbol swells bring up more instrumentation with pianos and the hints of oohs… The BGV's come in the chorus, the choir join on the second pass of the chorus.
Shawn comes in under the choir – this links so well, and shows the way that this song is arranged is perfectly thought out. No one is trying to out perform each other on this song and when Stormy comes in he's in his quiet conversational mode, and the choir lift him up.
Ultimately this is the Christmas No.1 we need, it's all about hope and sharing friendship. The choir singing, just blows me away.
500 voices.
NAILED IT.
This is from Jacob's new album "Djesse Vol. 4" out on 29th February 2024. Pre-save here.
Special thanks to Joe Baxter at Baxter PR