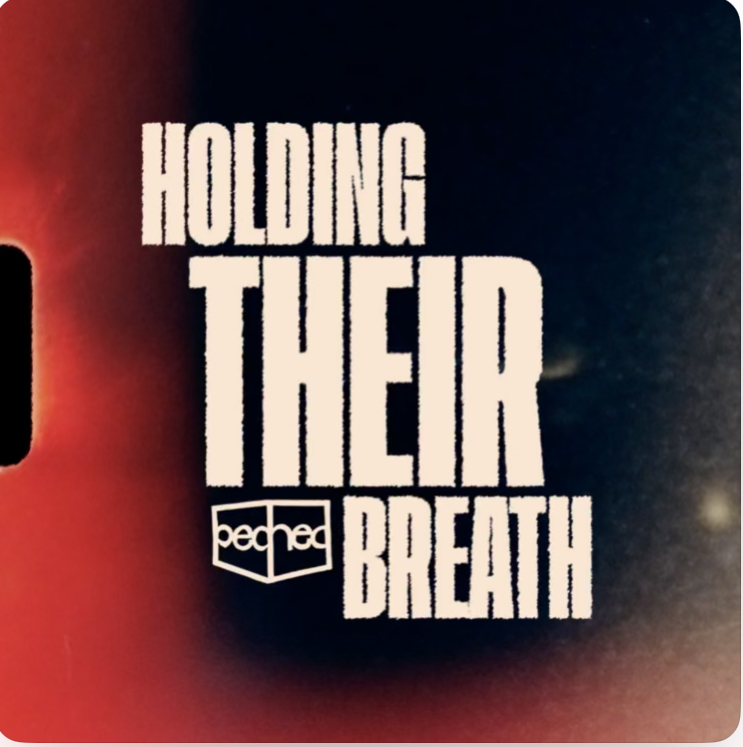 Congratulations on the release of "Holding Their Breath" how does it feel?
Amazing! We waited a long time to have our first single out, and the response has been in wildest dreams territory. It's brilliant to have one of our songs out there and have made this thing we love, and that it's finding so many people is just the icing on the cake.
It's been 20 years since the band formed and your debut release… How much patience did it take for this?
It's been a long haul. For all of us there's been some dark parts where it felt like the band's time had passed, and we had to live with having a big pile of unfinished business. That was quite hard to accept sometimes, and took its toll on us. It's definitely now even sweeter because we had to find our way through that to be here.
You recorded it at the historic Metropolis Studios what was it like?
We had to properly pinch ourselves. The number of legendary albums made there, the 5000 gold discs on the wall , it's an aladdin's cave of massive British music. Such a good feel there as well, great room and people and kit, and you can hear it on the record – the drum sound is massive, and they made it so easy to just play and capture the moment.
You recorded with Tom Nichols producing, what was the biggest lesson you learned from him during those sessions?
Tom's a total hero. He's properly believed in us and our sound from the beginning, and we hit the jackpot meeting him. We definitely learned a lot about how to bring out the dynamics of the songs in the recording, how to bring together the indie bits, the rock bits and the poppier bits, and more than anything to trust ourselves and be authentic to what we want to do musically.
You're a London based band, how did it all begin for you?
We're all from east and south east london, so our first gigs when we were really young were in grotty pubs but at least no one asked any of our mates for ID. Then a bit later the Dublin Castle, the Borderline, the Garage and Bull & Gate and all the other central stations of the cross for London bands. That's where we really worked out who the band was and learned the craft, and we were lucky enough that in those days you'd get Graham Coxon kicking around those kinds of places and having a smoke and a chat outside afterwards.
What did you listen to starting out?
We were lucky, there was a lot of great indie and rock around at just the right time for us – the sound of Suede and the Cure and Kings of Leon we ended up being quite close to. The britpop stuff and the strokes and all that was going on in the background you couldn't avoid, and despite what some of the industry people wanted back then, our songs never quite fitted into that particularly. We had (and still have) four very different music tastes, so there was always more than enough random ideas and combinations.
You have been together 20 years, has anything changed in the way that you work together?
We started the record during lockdown, so probably the biggest change was we weren't always just locked in a rehearsal room together and living in each others' pockets. Doing this much stuff on our own was very different – for a year or so there was a lot of sending demos around and ideas for parts and stuff like that,. Don't miss lockdown, but we're trying to keep the best bits of that – the excitement when someone pings a new idea and you really take time to hear it and get inside what each other's thinking…. and now we get to get together too and blast through it with the amps on 11.
You also have an album coming out this year, what's your favourite track on it?
Even as we're a bit older and mellower, we still don't always agree! Jon thinks Holding Their Breath (he clearly won with choosing the single) , Rob thinks Pinfeathers (crowd chorus), Al thinks Letting Go (big ending). Joel thinks Valhalla (driving fast.)
What was the easiest and most challenging part of putting it together?
Easiest was the creative bit. Either we've all grown as musicians or as people, because we seemed to just love sitting back and seeing what each other came up with. What we wanted the songs to sound like and how we fit together seemed to come much easier than it used to. The most challenging part was knowing when to stop….
Post pandemic what have you learned about yourselves in the last three years?
Like everyone else think we learned life is definitely too short ! Looking back, not sure what we were waiting for…
Did you pick up any new skills?
Not really – knocking the rust off some old ones took up all the time !
What are you listening to at the moment?
Variously, Wolf Alice, The Last Dinner Party, Calexico, NewDad, The Big Moon, Foos, Israel Nash, Rina Sawayama, Killers, Prince, Fontaines DC, a bit of Taylor… all over the shop! …
What are you looking forward to doing next?
Playing the record live. Just started the gigs back up and its been a blast – Off The Cuff in Herne Hill is next at the end of September, then we've got some touring ahead at the end of the year. Been an amazing response on line and in the gigs so far, and can't wait to get out and play it to a whole load more people.