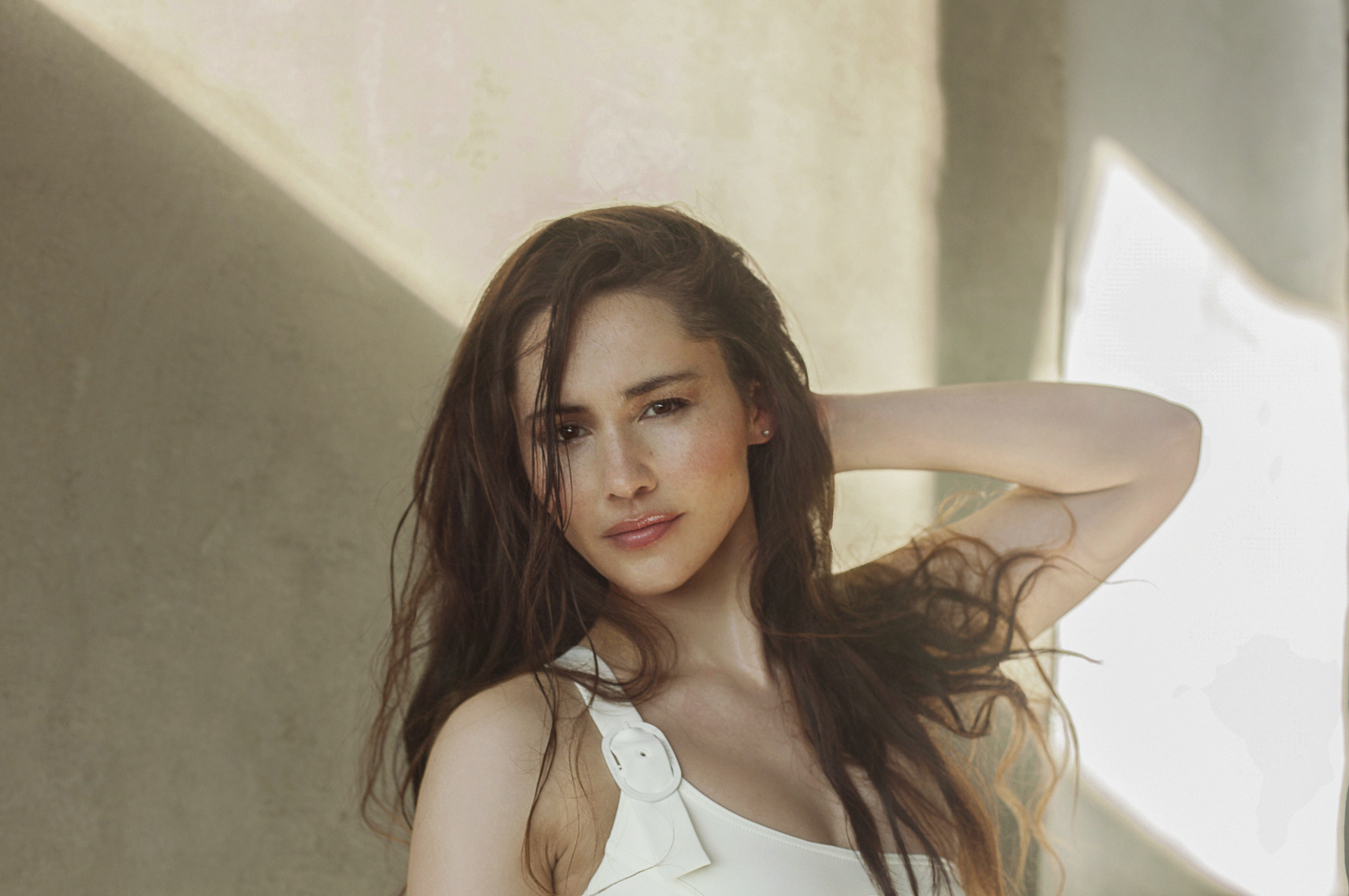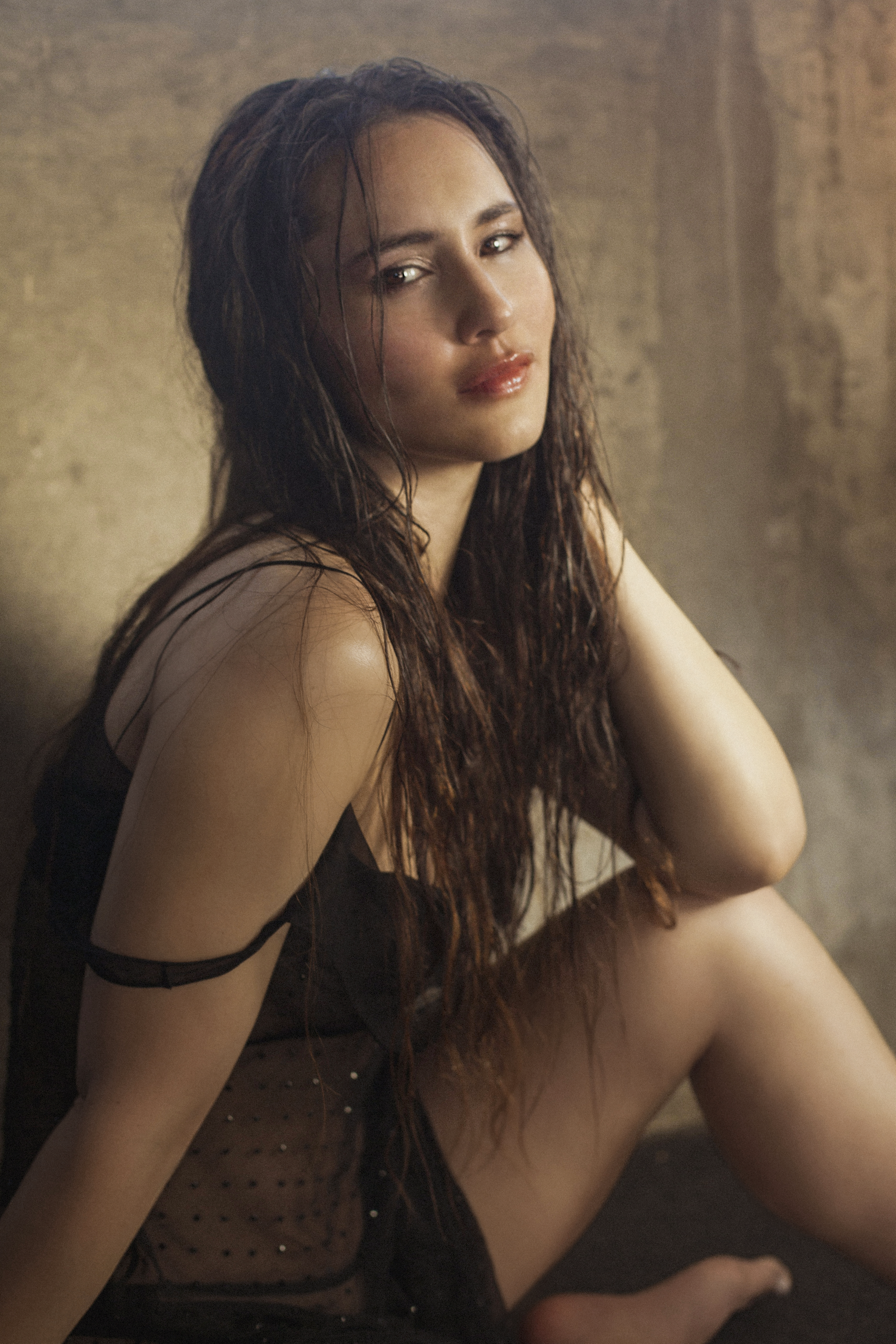 Congratulations on the release of "No Blame" how does it feel?
It feels quite surreal actually. I'm not sure it's fully landed with me that it's materialised. Less than a year ago it was just a thought in my head, and now it's out there.
What's the story behind the song?
The song is about coming to terms with a break up with someone I consider to be my 'twin flame'. It was an amazing relationship but for reasons that I won't go in to right now, we could no longer be together. The sad thing is, there was no wrong doing, no one was to blame – hence the title and meaning behind the song.
You worked with NUUXS, Jake Gosling and Matt Brettling on this what was your favourite part of the process?
To be completely honest the whole thing. I was absolutely in my element. As an ex-dancer, I loved seeing the vibe of the song come to life and I'm still blown away by how you can go into the studio at 12pm with nothing, and walk out at 6pm with a virtually completed song.
You're a singer songwriter with quite a background how did it all begin?
I started dance class at the age of 4 and went to performing arts school as a teen (Italia Conti), where you take vocational classes alongside the academic curriculum. The original dream was to play leads in musicals in the West End, but when I realised how long it would take me to work my way up the ladder I decided I'd try and fast track myself, by building a profile through TV and Film. It's only after booking my current show, that it felt like now might be the time to go back to my musical roots. I'd also quietly said to myself that I would one day put out a single, and I guess I've already surpassed that so anything from here on in is a huge bonus. The only thing that would make it perfect, is tif I get to play the lead in something like Chicago, on Broadway.
What did you listen to growing up?
A lot of 70s disco, Whitney Houston, Kylie, Madonna, Michael Jackson. At Italia Conti you're exposed to a huge array of musical genres so I studied classical music, different musical theatre styles, Motown and in general music through the ages.
You studied at Italia Conti, what was that like?
I was there for five years and it was some of the best times of my life. The school really prepares you for what it's like in the real world, so I wasn't phased one bit when I landed my first musical theatre gig. Our academic classes were very small so we still had a high standard of education. Going from maths, to ballet, to singing, to acting, was kinda living the dream.
You're also an actress, currently in Star Trek: Strange New Worlds…. How's that experience been working on such a huge franchise?
As I'm sure most people are aware, SAG-AFTRA are currently on strike, as are the WGA. Until there is a fair deal negotiated for all, I won't be talking about my work as an actress.
COVID impacted the creative industry in a big way what kept you motivated?
I had one of the best experiences during covid. A TV show I had been writing got optioned by a great production company in the UK, so I used it as an opportunity to learn and continue to create. It was also really nice to just fully relax. Being self-employed is like being a racehorse in the starting stalls, you've got to be ready to go at any second!
The last few years have been a time to reflect what did you learn about yourself?
The best creation comes from love. If you do things for the love of it, without expectations, that's when you get the best results. That's how I met Jake, and how my whole 'Twin Flames' EP came about.
Did you pick up any new skills?
Being a dog mum! I got my little Runa Ewok during the pandemic and learned how to care for her to the best of my ability. A huge part of my life is making sure she's safe, healthy and happy as Larry.
If you could give yourself pre pandemic one piece of advice what would it be?
Everything you dreamed of as a kid will come true. Just be, enjoy, and let the universe take care of the rest.
What are you listening to at the moment?
I'm really into an artist called Grae. She's Canadian, from Toronto. Very smooth silky sounds and I love her vibe and lyrics.
What are you looking forward to next?
I'm looking forward to continuing to let life lead me. I'm looking forward to the AMPTP offering us a serious and fair deal, so we can all go back to work, and I'm excited to see where my music will take me. Maybe an album is next up?