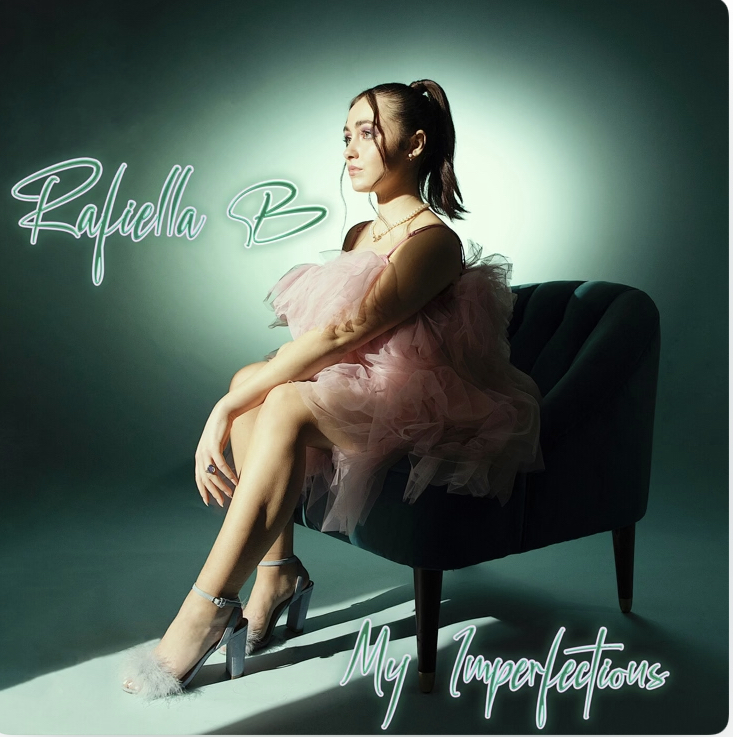 RafiellaB – My Imperfections 
This new single by singer/songwriter by RafiellaB is a jazzy little number and introspective in lyric. It deals with something that is still in my experience a bit of a taboo, and that is mental health. For me songs like this give a voice to those that are unheard and that's always a good thing. 
Having interviewed RafiellaB back in April, this was my favourite song from songs that she sent me, this is her second single, and I must say I'm proud of her for releasing it. 
Let's talk about her voice. Well, she's got soul. There's no denying that. I can hear the echoes of Amy Winehouse, but without the rough edges, you can tell she'd be comfortable with a classic jazz trio or as the soulful voice for a hip hop track. She sings this song and gives everything at the mic, singing straight to you, and letting the vulnerability come through.
The instrumentation here is beautiful, the jazzy chords on the guitar that gives you the intro is gorgeous, brushes on drums, and a timpani at the beginning of each bar in the chorus is a nice touch. Shout out to the bass player doing some nice lines in the second verse, nothing here overpowers the song the message is at the core, just learning to accept the singer's imperfections.
Nice.
I'm excited to see where RafiellaB goes next and I hope to see more of her releases she's not done with us yet. 
So. Who is she? Well, she's from North London, she used singing and songwriting to express herself starting at the age of 16 and she's done this beautifully here, growing up in a household where there was music in in every room. She's at the beginning of her career and I'm looking forward to seeing and hearing more from her.