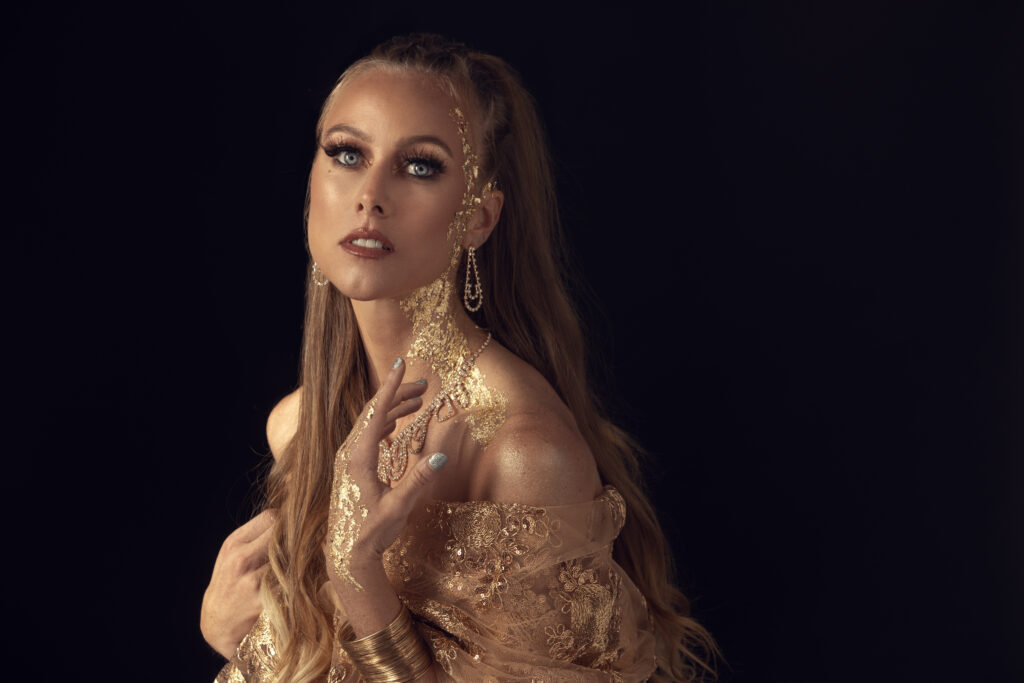 Congratulations on the release of "Scars", how does it feel?
It feels so good because it has been a long time since I released new music… I'm also really proud of this track!
It's the lead single from your EP; what's the story behind the song? 
I wrote it during the pandemic when all of the fires were happening, and things were looking/feeling pretty bleak… it made me start thinking about how all humans have scars, both internal and external, due to life experiences.  This is what unites us, and we have the power to create so much beauty and light once we come out of the darkness.  
You wrote it during the events of 2020.  What was the easiest and hardest part of writing it?
The hardest part of writing it was just being in the middle of those times… we were all isolated, and a lot of things seemed apocalyptic in many ways.  This song just flowed though… the words came out fairly easily for whatever reason.  I think this song just needed to be written.  
The EP is due out this summer.  What's your favorite track from it?
The EP is actually coming out next month (May), which I consider to be spring, and this song is definitely my favorite track.  It's why I chose to release it as a single.  
What's the one memory that sticks out from recording it for you? 
 Doing all of the vocal harmonies was my absolute favorite part… I never have a specific plan for harmonies.  Sam (the producer) always just encourages me to put the headphones on and see what comes out, and it has definitely been working for us.  I remember when we were in the final production stages, listening to all of the harmonies combined with the instrumentation was so beautiful it brought tears to my eyes.
You are an artist from California. How did it all begin for you? 
I'm actually not from California.. I was born and raised in Nashville.  I've been living on the west coast for a long time though, and I've been in California for about 12 years now.  I got started really seriously diving into songwriting when I was living in the bay area, which is where I played my first open mic.  Everything just sort of started to evolve/unfold from there.  
What did you listen to growing up?
I listened to a wide variety of music… everything from classic rock like Led Zeppelin to jazz classics like Billie Hoiday and Miles Davis.  I also enjoy folk music… I love poetic lyrics from artists like Joni Mitchell and Paul Simon.  My biggest musical influence would have to be Tori Amos though… her album Little Earthquakes is what inspired me to dive into my own compositions.  I've also been a huge Radiohead fan ever since high school, so I'm super stoked to pay homage to them with the last track on the EP.
You've performed in various venues since moving to LA; what's been your favorite? 
I think my favorite venues that I've performed at in LA are The Hotel Cafe and Bar Lubitsch.  I love the intimate vibe.  
What's been a memorable moment on stage for you? 
Playing with a cellist at Genghis Cohen was epic… she really added such a beautiful element to my music.  
COVID impacted the creative industry in a big way, but what kept you motivated? 
Even though I wasn't working or performing live, I almost always feel driven to create in some way.  I think that's true of all artists.  
The last three years have been a time to reflect.  What did you learn about yourself? 
I definitely learned to make more time/space for self care and slow down a little bit more.  I used to constantly feel the need to go out to all of the shows and teach at a bunch of different yoga studios in order to find success, but I don't feel that way anymore.  There's also no way that would have been sustainable in the long run, so I'm glad I came to that realization.
Did you pick up any new skills? 
Yes… I gained a lot of new contortion skills because I had so much time to be on my mat and train.  
What are you listening to at the moment? 
Currently, I've been enjoying Billie Eilish, Ella Vos, Charlotte Lawrence, and Rosie Carney.  
What are you looking forward to doing next? 
I'm really excited about my EP release show at Molly Malone's next month… it will be my first time performing  music in a live setting since before the pandemic.  I'll have a band with me as well! I'm also looking forward to performing contortion to Scars and doing a pre-screening of the music video.  A lot of exciting things are happening fairly quickly, and I'm just trying to enjoy each moment as much as possible.  I will probably need a vacation after all of this though… haha.  Definitely planning to travel again in the fall.