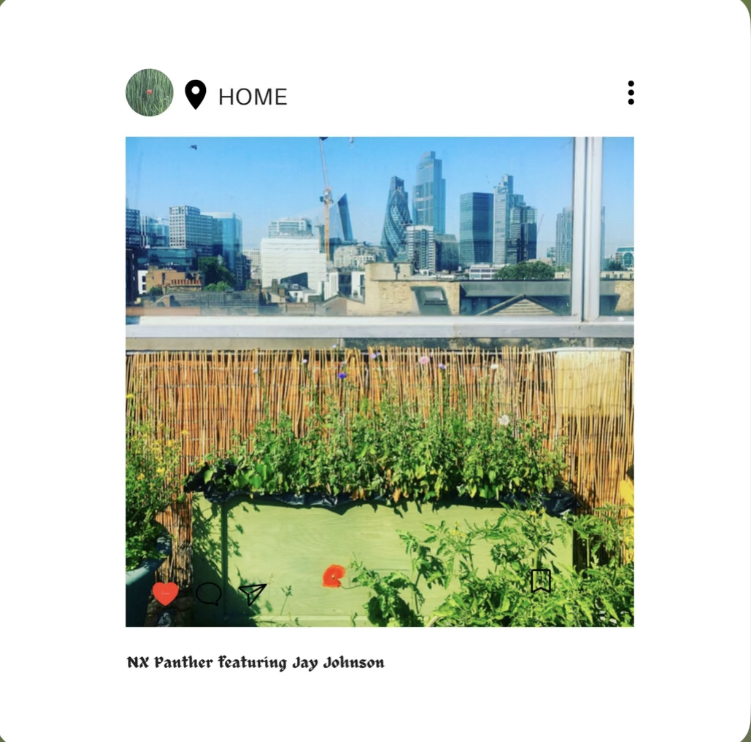 This is a great slice of hip hop from London rapper NX Panther, she mixes chilled strings and drums with a rap and some singing, this is easy to get into. 
The strings at the beginning are padded out nicely I imagine there's some phasing on that, to make it even more rounder in sound. The drums come in heavy handed, that snare drum sounds chunky especially- kudos on that! 
I like the couplet of ninja turtle make any shell my home… 
The way that NX Panther spits her bars it's emotional, and the lyrics reflect that talking about what she's been through in her life. But she's on the up as it is and we will come to that in a bit. 
Jay Johnson is a more than capable duet partner, telling his truth too and the reality of living day to day as a young man in a big city. His verse is short but it's enough to make me want to check him out.
NX Panther started her music career in 2016 spitting grime bars about electronic waste in a video art installation. Born and raised by Ugandan-Asian parents in the English port town of Southampton, going to Art school in Nottingham and Lewisham (South London) has all played a part in her dynamic and versatile sound that refuses one genre.
Jay Johnson is an award-winning musician, songwriter, and producer who moved to London before his teenage years and began making music from a young age. Jay's naturally curious mind led him to start learning the cello. He then taught himself how to play the guitar a few years after. Jay started listening to artists such as Bob Dylan, Paolo Nutini, and Ben Howard from his early teens, and as a result, their influences can often be seen in his original works.
This is NX Panther's second collaboration with producer Hundred Plus since her 2021 freestyle was selected for a Hardest Bars Streetstyles video feature and airplayed on BBC Music Introducing Solent, Dorset and IOW.