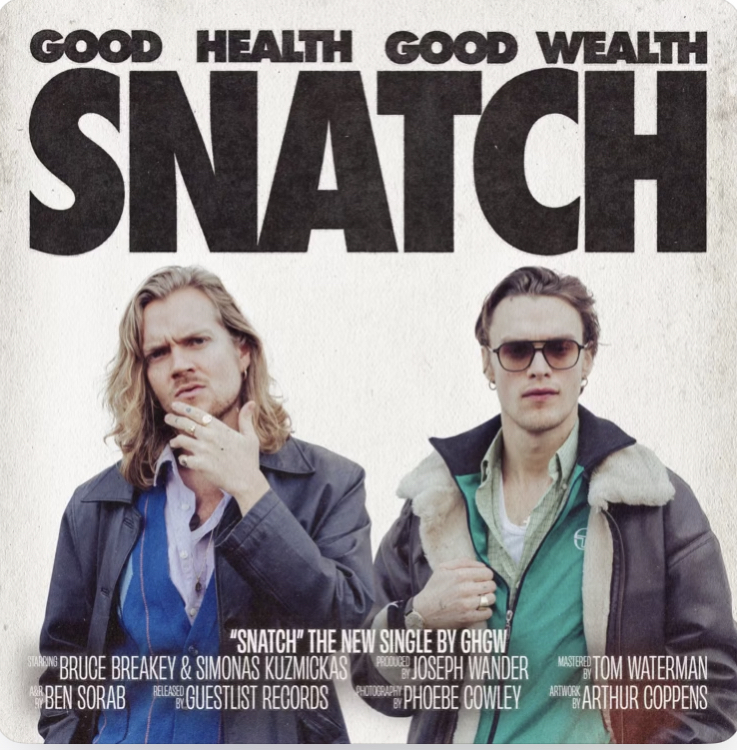 Since I've never seen Snatch a lot of the references here are probably going over my head. However, this was one of the tracks that caught my ear in the full inbox. I love the way that the vocals are delivered in a Danny Dyer style, although I think you need to be sucking on a bee before you can get really guttural and into character…
The little nod to My Girl by Madness hasn't gone unnoticed. This is a well put together song – I love the way it's arranged. This could go down a treat at a dance festival, it is pure genius! 
And it's an ear worm for sure!
They list N.E.R.D. as one of their influences and I can hear that in this, especially in that clean production for sure, and I'm here for it.
Good Health Good Wealth (GHGW) are an Alternative / Indie London-based duo consisting of vocalist, songwriter and producer Bruce Breakey, and guitarist, producer and model Simon Kuzmickas.
Chef's kiss!