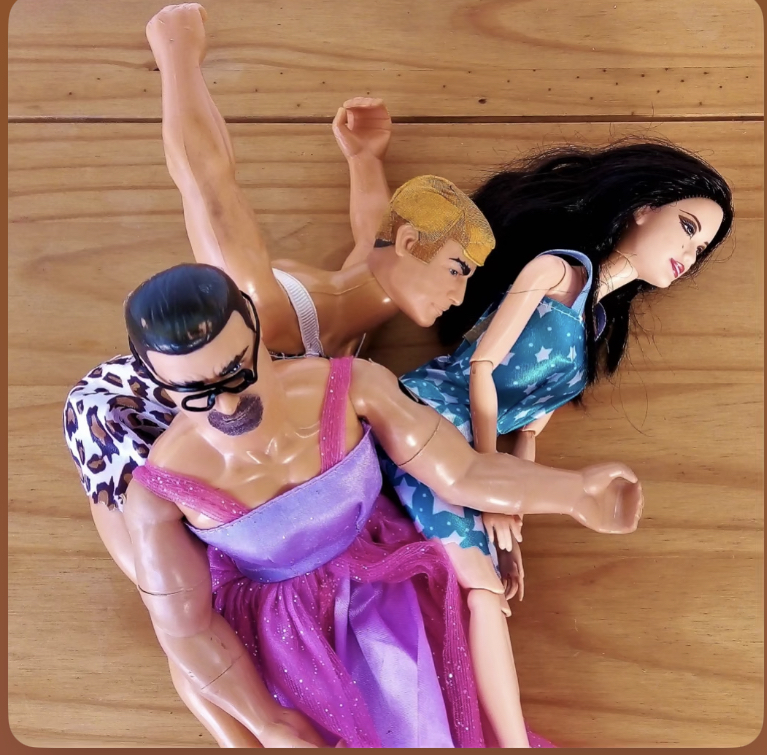 The Happys are back with their brand of wibbly wobbly timey wimey indie pop and it's a corker! 
The roar of distorted guitar in the intro made made me think they'd gone heavy metal, but no, they hadn't it was just them catching us off guard as usual. The chugging riffs are tasty, but what caught my ear is the cryptic lyric: 
"Why do you begin with Y?
Anglepoise
I don't know why why begins with W
Anglepoise."
It's a very short song clocking in at 1.39, and there's a lot in that 1:39, there's an accordion which is at the other end of the spectrum of the distorted guitars. I like the harmonies in this too. 
Oh and I love Granny Smith apples! 
Welcome back Happys. 
This is from their album "A Gathering Of Sorts" released on New Year's Day. 
According to their bio:
Independently unpolished band who like to be happy. Hanging around the Derbyshire/Notts border making music for pleasure. We try not to take things too seriously. Unintentionally retro.