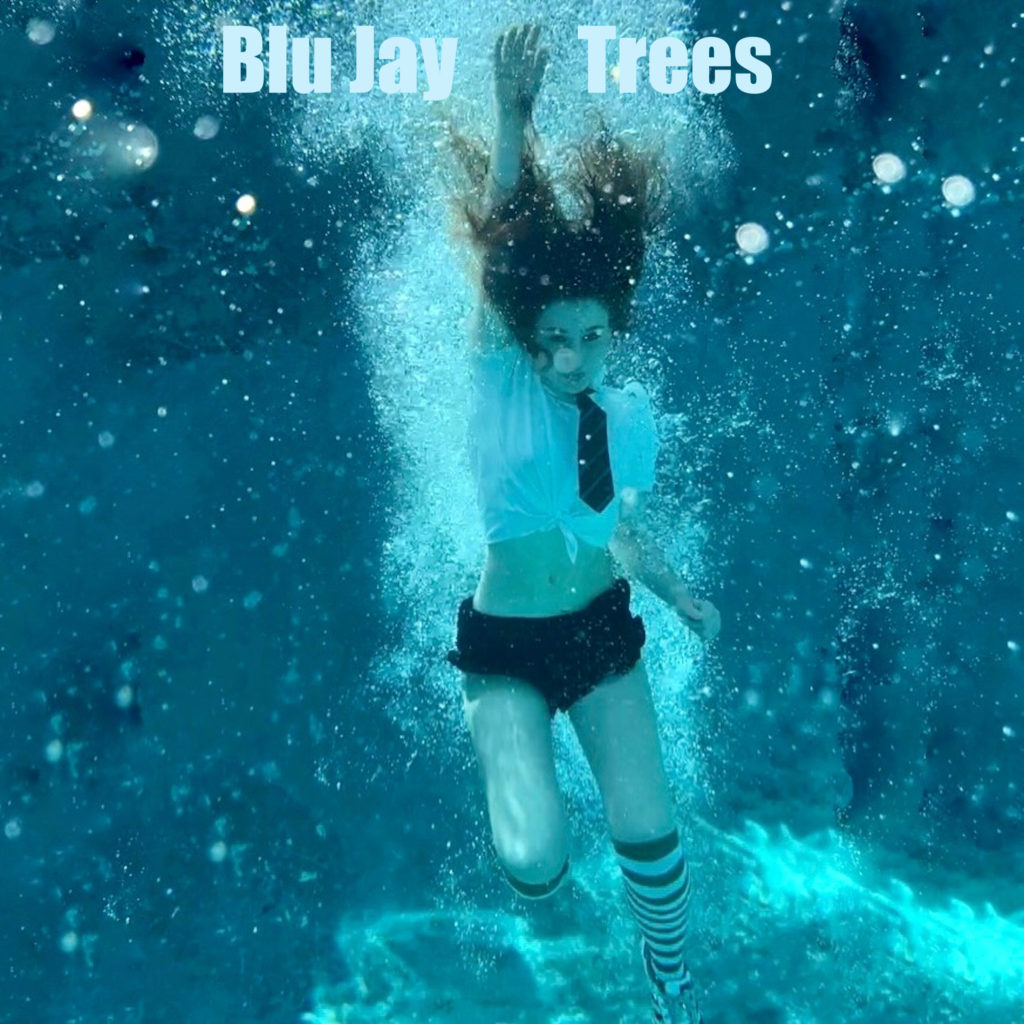 Hello Blu Jay, how are you?
I'm good, very excited to be talking to Platinum Mind. I've really loved reading the artist profiles and I'm so excited to be included.
Congratulations on the release of Trees, how does it feel?
It's always exciting to release a new song, and share it with people. Usually, I'm in my own world so when I share something, there's a lot of apprehension about how it will be received, especially something that is so personal. Once it's out and people start to enjoy it – then it's a really satisfying feeling.
What's the story behind it?
Trees is about someone in your life who you really care about and who you really love, but then if you step back and look at the relationship, you see it is really toxic – and that no matter what you do, you will never be enough. I think it's so important to realize that ultimately it's not up to you to prove to someone else your value, you have to find it yourself.
Describe your sound in three words.
Electric. Indie. Pop.
You're a singer, songwriter, actress and fashion label owner – wow what a cv! from LA, how did it all begin for you?
I started acting at a really young age professionally and I always loved music and singing. When I had my first band and we started to explore writing our own original songs, then I was really inspired. I realized that music could be more than just playing covers and songwriting and producing were things I could actually make a life from. I always loved fashion, my mom is a fashion designer so it was something that was always around me, but when covid started it became a creative outlet for me to paint and make my own clothes.
What did you listen to growing up?
I listened to all kinds of music. I went through different phases. I did ballet when I was little and there was a live piano in the room playing classical music, Chopin, Tchaikovsky, etc, and I thought it was incredible the way you could feel the music. Then I started singing and when I was in my first band around 13 we did a lot of classic rock like Pearl Jam, Sly and the Family Stone, Pink Floyd, the Beatles, and then lots and lots of No Doubt. Then I started discovering my own music and started listening to artists like Lana Del Rey's and Lorde's who were groundbreaking for that time. They were big influences on me. Later I listened to a lot of Talking Heads and I started singing in a school band and we did a lot of classic RB covers – so it's a whole range of different interests.
You're also a fashion label owner. Who are your influences from that world?
I think my biggest influences are the vibe from different decades – particularly the 1960s and 1970's – when street and pop fashion really began to be reflected in clothing. I also think there is a 2000's feel where we take work and everyday clothes and turn them into very personal statement pieces by hand painting over the clothes of our own designs. I love vintage.
You toured New England this year, what was a highlight for you?
The tour was insane. We all piled into a van and drove all over New England. We had a blast – the most memorable experience was probably our Rhode Island show, then after we hadn't eaten or slept in what seemed like ages, we toured around Brown and RISD with our friends from there.
You're also an actress, what was the catalyst for following that path?
My older brother was acting so it seemed natural just to be going on auditions etc. So I started when I was very little and my first project had a lot of incredible actors, like Aaron Paul and Helen Hunt and I had a great time and I kept going.
Do you have a favorite film?
I really like Wes Anderson a lot – so things like Grand Budapest Hotel and Moonrise Kingdom and then Eternal Sunshine of the Spotless Mind.
COVID impacted the creative industry in a big way, what kept you motivated?
It was really frustrating because I couldn't perform and so I actually focused on writing a lot of music and I started the clothing company and painted a lot of clothing.
The last couple of years was a time to reflect on what you learned about yourself?
I have really really focused on music and realized that I was very determined to follow my passion for music above all else.
Did you pick up any new skills?
Yes I did an internship at a recording studio and I learned a tremendous amount about music engineering and recording and I've been able to use that in producing and engineering my own songs.
What are you listening to at the moment?
Tons of stuff. Lots of Fiona Apple, Taylor Swift's new album, 070 Shake, and other artists like Ratrace.
What's next for you?
More music. More releases. More Vlogs. I just started vlogging on YouTube which has been a lot of fun documenting my life and being an indie musician.