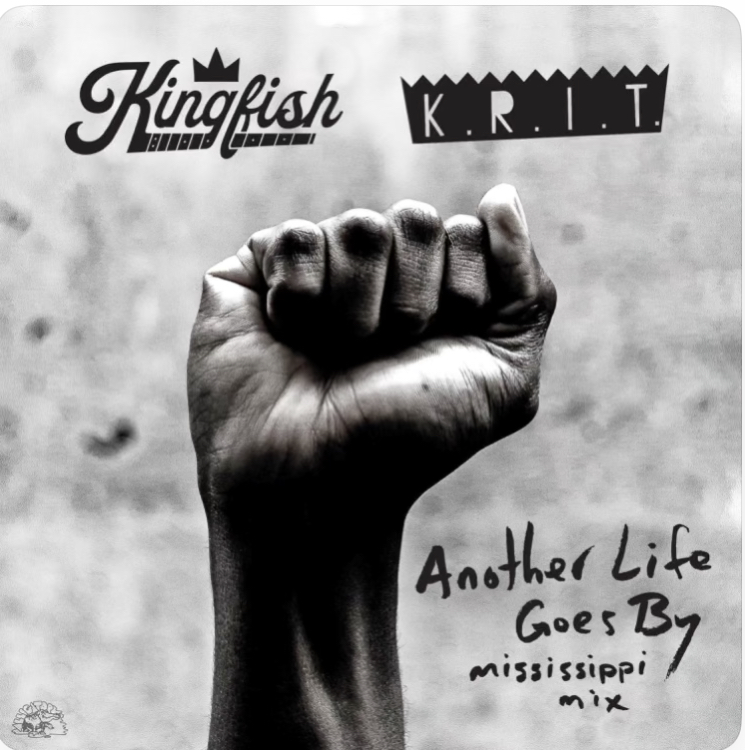 Kingfish is back with another track, a remix of a song from his album "662" – and what a song! 
Over a sparse beat Kingfish wonders where does the hate come from, along with his signature guitar playing giving the real blues flavour. He sounds fantastic here and he doesn't let up. 
The first verse is blunt: 
"Where does hate come from,
And how do we make it stop? 
We got to make some changes, 
Before somebody else gets shot,
We need to pay attention 
To all the helpless cries,
We got to stop the madness 
So another life goes by."
This is a song about the senseless killings, the message is very clear, and Kingfish uses his platform to bring this across. 
Big K.R.I.T. brings his bars, and it leaves blisters from its heat it's angry but he's justifiably so, and together Kingfish and Big K.R.I.T. put out a challenge for the hate and murder to stop. 
I interviewed Kingfish in the early days of the blog and he was so gracious to me and I'm forever grateful to him, it's a joy watching him do his thing now.
According to his Spotify:
Since the release of Kingfish, his Grammy-nominated 2019 Alligator Records debut, and 662, his 2021 Grammy-winning sophomore album, guitarist, vocalist and songwriter Christone "Kingfish" Ingram has become the defining blues voice of his generation. From his hometown of Clarksdale, Mississippi to stages around the world, the 23-year-old has already headlined three U.S. tours, performed at Australia's largest music festival, amazed fans across Europe and the UK, and was selected to open for The Rolling Stones in London's Hyde Park. 
 Upon release, Kingfish and 662 both debuted on the Billboard Blues Chart in the #1 position. He's toured the U.S. and Europe, and was featured on Morning Edition on NPR, performed on "CBS Saturday Morning" and was featured in Rolling Stone. Rolling Stone said "Kingfish is one of the most exciting young guitarists in years, with a sound that encompasses B.B. King, Jimi Hendrix and Prince."