Hello Matt how are you?
Hey! I'm really good thank you!!
Congratulations on the release of "Take It Slow" how does it feel?
Thank you so much! It feels amazing for it to finally be out! It's been such a long time waiting and preparing everything for it so it feels so amazing to finally be able to share something with the world!
What's the story behind she song?
The story of the song is basically about being different. It's about when everyone is telling you to do one thing, and that thing doesn't feel right for you, it's OK not to do it, which is put as taking it slow getting over a girl thats broken my heart.
You even have a gospel choir on it, what was it like recording with them?
It was such an amazing experience being able to record with them, especially because we recorded the whole thing in the church that I go to! It was a real moment of favour from God because we managed to do it all virtually for free which was something that I feel so so lucky and blessed for.
The video looked like fun to make, what was your favourite moment from it?
The video for it was so much fun! We had 3 different locations to shoot, and they were all so so much fun, but my favourite bit about it is that there's so many little inside jokes and hidden meanings in the video, in one of the scenes there's a poster that we've edited so that it's a picture of my dad which is amazing!
Tell us about Matt And The Zeal how did it begin?
So Matt and the Zeal is a solo project that I am just really super excited about, and the whole purpose and meaning behind it is that 1. Its my music, but everyone that enjoys it is part of the Zeal and I really want to build a community with my music and then 2. The word Zeal means "to work towards a goal with great enthusiasm" and so I really want it to be clear that I've got so much passion and enthusiasm for music and God and how they work together!
What did you listen to growing up?
The thing I listened to the most growing up was my parents music, which was basically Christian music! But as I got older I really started loving gospel, hip-hop and Soul music as well!
You have a gospel infused flavour in your music, what inspired this?
This is inspired by my love for God basically! I love gospel music and Christian music! And so I listen to it so much and I'm so inspired and influenced by gospel music because it has so much passion and soul!
You have lived in different parts of the world, what's been your favourite place to stay?
My home is Zimbabwe! That's where I was born and thats where a massive piece of my heart is! Even if I don't get to go there very much anymore!
You live in Manchester, what are your three favourite things about the city?
The people are amazing in this city!! There's always something to do! And I get to wind up Man utd fans – YNWA!!
COVID impacted the creative industry in a big way what kept you motivated?
For me covid was actually really good for my music! Music gave me something to do during the pandemic and I fell back in love with it! So I never really needed to stay motivated because I will always create music just for the love of it!
The last couple of years have been a time to reflect what have you learned about yourself?
I've learnt what I love doing most! Which is making music!
What new skills have you picked up?
I think not so many new skills because I've been really tryna develop skills I already had which has been amazing and I think its been really useful actually, and seen alot of improvement!
What are you listening to at the moment?
I'm absolutely loving Samm Henshaw's album "Untidy Soul" right now! It's so so amazing! The lyrics and songwriting in it are some of the best I've heard in a long time!!
What are you looking forward to next?
More music!!! More releases, more gigs, more videos! I love creating and performing and can't wait to be doing more of it!!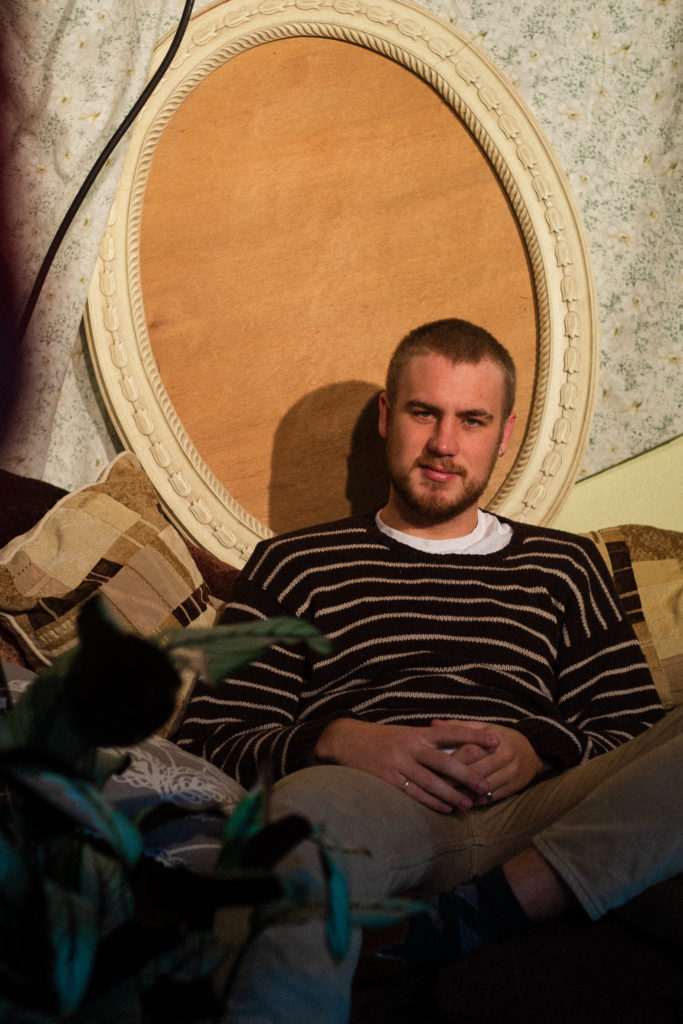 Special thanks to Andy Kettle @ Steaming Kettle PR