Hello Beth, how are you?
Hello! Nice to meet you. I'm feeling great, thanks for asking! 
Congratulations on the release of "Power Of The Wolf" how does it feel?
It's been a journey! I have to admit that it was quite emotional releasing this song as it has been with me for a long time. It marks the culmination of a long creation process and also the start of a new and exciting journey, since it's the first song from my new album 'Fable', which will be incrementally released during the rest of this year and into 2024. 
It's an epic sounding track what's the story behind the song?
Power Of The Wolf an epic cinematic pop song that explored the addictive nature of the things we are told we should pursue in society. It was written over a decade ago with a friend of mine and great music producer – Luca Harb. We wanted to create something that embodied that fearless, wild energy that was the centre of our lives at the time in London. At the time it represented freedom, but through time my relationship with the song has really changed, I look back and realise that I was hiding in that non-stop lifestyle and perhaps "the wolf" wasn't having a positive affect on my life. It's come to represent many things, the masks that we wear to cover our true selves and feelings, as well as all the parts of society that we throw ourselves into out of a feeling of obligation, rather than joy.
The video itself is very powerful, something you created how did you come up with the concept?
Thanks! Each of the twelve songs in the album takes on one of the old twelve elements of nature. A different element inspires each video, Power of the Wolf is inspired by Fire. A wild and unpredictable symbol of energy and transformation. It represents the parallel forces of forces of life and death, creation and destruction. We wanted to create something that embodies the idea of addiction in society, of filling yourself up with things that cause temporary pleasure but don't necessarily serve you in the long term.
It's from your debut album "Fable", how's it been working on that?
I have loved the process. Most of the album was written when I moved back to Scotland between lockdowns, it really inspired me to write as an outlet and to process some things emotionally. I was lucky enough to work with Roy Kerr, a fantastic music producer who has worked with some of my favourite artists (Aurora, London Grammar, Birdy). That collaborative process was really interesting and he helped each song fully come to life. It's left me with a real love for the process of creating a long term project, so much so that I'm already looking forward to the next one! 
What's your favourite track from it?
This whole album is quite a personal journey for me so it is impossible to choose. Each track represents a part of my journey that got me to where I am now. There can be days when I particularly resonate with one song, but there's never a constant favourite and I've really enjoyed working on them all. 
You've overseen every step of the creative process on that, what have you learned during those sessions?
I have learned to trust myself more. There have been so many super talented people that I've collaborated with and it's really important to be able to include others in your process who have expertise in their areas, to take the whole project to places I didn't necessarily imagine. But I think my biggest learning is to make sure I'm helping them channel their work into something that executes my overall vision/feeling for the project from the get go. There have been a few stages in the process where I have had to be a bit brave and pluck up the courage to really impress what I want. When it's your first time doing something, it can be easy to doubt yourself, learning to communicate what I need in spite of that doubt has been my biggest takeaway I think!
You're an artist based in London how did it all begin for you?
I'm based in London at the moment but I'm originally from Perth in Scotland. A lot of these songs have been with me a long time. They came out organically when processing different events in my life. I have always written music, whether it was just sitting on the stairs as a kid making up songs or in my head or later on a battered second hand piano that my parents got for us.
What did you listen to growing up?
I have a very eclectic taste. I love a lot of cinematic music, Yann Tierson, Olafur Arnolds and, of course, Hans Zimmer. As well as creative singer songwriters like Imogen Heap, Tori Amos and Regina Spektor. I also love big vocalists, anything from Amy Lee to Beyonce. 
You're also a vocal coach which is evident in the power of your sound, what are the three tips that you'd give singers?
Listen to your body. If it feels good you are on the right track. If it hurts or feels full of effort, try and adapt what you are doing.
Power comes from the shapes you are creating with your vocal tract, mouth and tongue not from effort. Try adapting the positioning of your tongue, soft-palate or jaw to boost your sound.
Listen to your voice when you speak. You are communicating everyday with your voice. Do you have any little idiosyncrasies or vocal quirks especially when expressing emotion? Try bringing those into your singing. Your authentic voice is already there, we just sometimes switch it off when we sing. 
Post COVID what have you learned about yourself in the last three years?
I have learned about being peaceful and happy. I've got rid of a lot of things in my life that don't serve me and have tried to shed the ideas of what society or people around me think I should be. I've been doing a lot of self-reflection and feel like I moving into my peaceful era!
Did you pick up any new skills?
COVID was the busiest time for me. I was teaching online and everyone wanted singing lessons! However, it has been a stressful time for everyone and I had to learn how to help people relax and learn in spite of that. Singing is so vulnerable and I've learned a more holistic way of teaching that not only looks at the technical side of singing but the emotions and confidence behind it. 
What are you listening to at the moment?
I went through a stage binge listening to Nothing But Thieves. Love Connors voice and the nostalgic feel to their music. 
What's next for you?
Right now, I'm just promoting the singles and the album. I definitely want to do more, I've enjoyed this process so much. I'd love to do some live shows but I'm also open and excited to see where the wind takes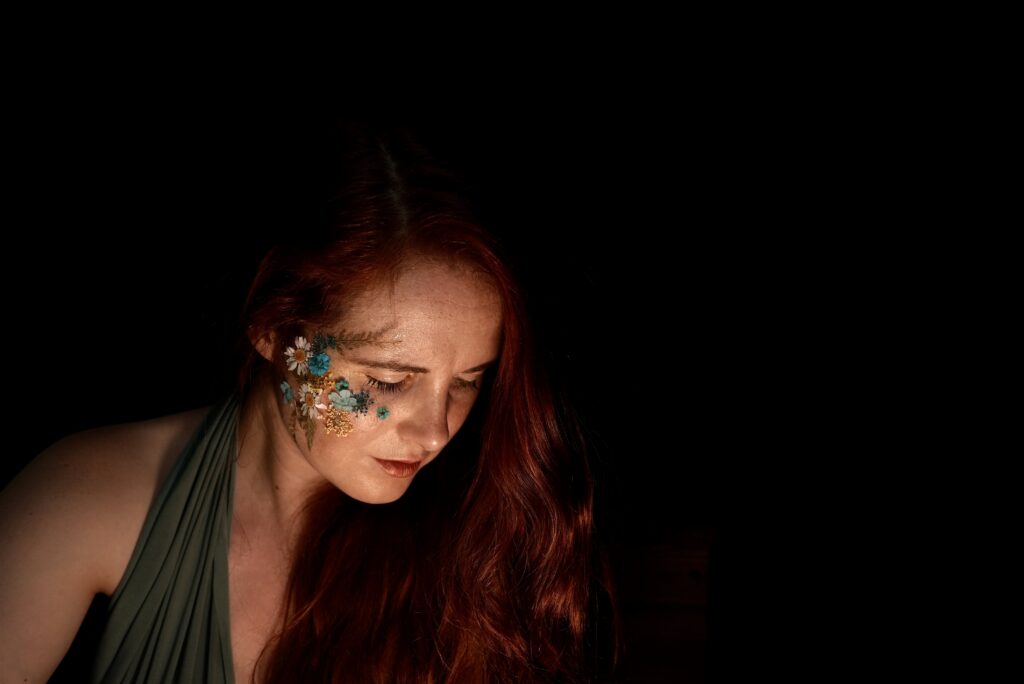 Special thanks to Danielle @Liberty Music PR