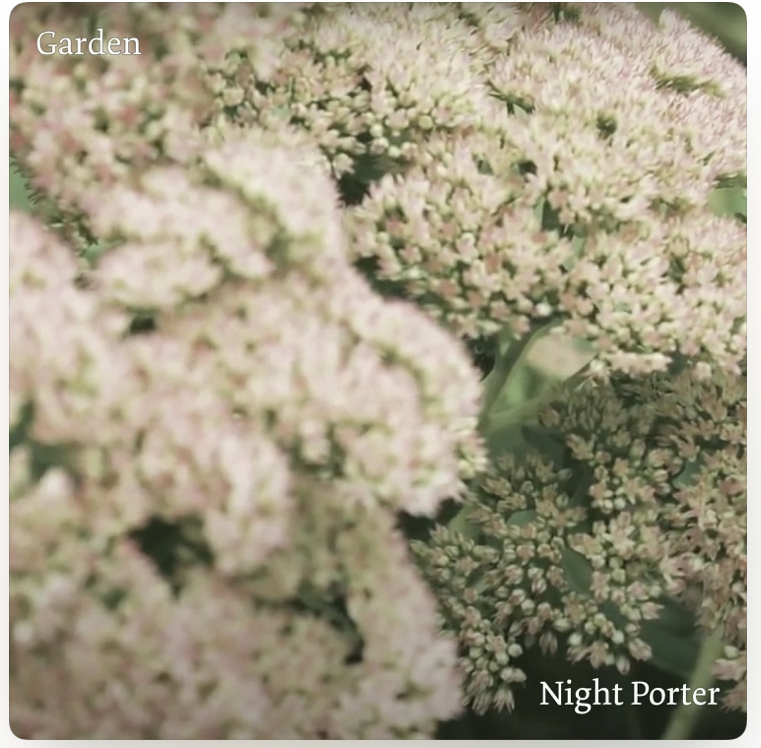 This song is gorgeous. The piano part is full of lovely chords… but it's not this that catches you. It's the chorus. The oohs and the duetted saxophone, is what caught my ear. This is how I'm introduced gently this sunny morning to the new duo Night Porter. 
Technically they aren't new to me, at least Emma Johnson isn't, she came into my life via her stunning album "Worry Not", released last year, with her band Emma Johnson's Gravy Boat. 
This song is a ballad, and the lyrics are poetic, speaking of someone that the writer has lost touch with, and how the garden is not flourishing because they're not there. 
The lack of other instrumentation doesn't hurt this song at all, the fact that it's just vocals, harmony, and sax makes it stand out to me even more. 
I mentioned the chord progression before – it's emotive, and really speaks to me in terms of the way the song is performed. You can really feel something in there.
For me it's jazz fused with folk, it wouldn't surprise me if they are influenced by Kate Bush… I don't know. It's just… that vibe. 
Night Porter are musician/composer Emma Johnson and singer songwriter Nishla Smith, this was part of a commission from Manchester Jazz Festival but they are planning on releasing singles building up to an EP as a way to launch and hopefully build some momentum around new project before putting out more music later in the year.