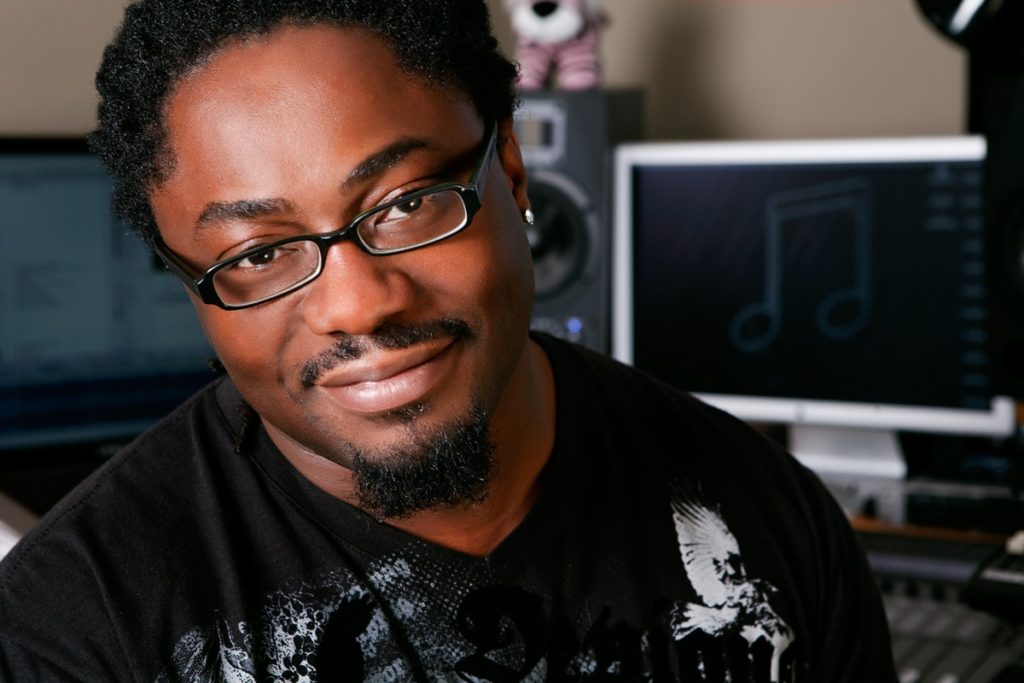 Photo credit: Lucian Capellaro
Dapo, thanks for agreeing to talk to us!
How are you?
Dapo: I am doing great, thank you! Hope you are as well?
All good here thankyou very much for asking!
What did you listen to growing up?
Dapo: Before my Dad became a college professor, he was a musician as well, and as such, had a fantastic, vast and eclectic record collection! Jazz, gospel, R&B, classical, you name it, I was exposed to it all from when I was a baby. 👶🏻
Your breakthrough was working with John Legend on his "Evolver" album. You've worked with some of the biggest artists in the last 18 years. What's been a standout moment for you in your career so far?
Dapo: Every single project I have been honoured to be a part of, has been a journey into self discovery. I've had several "standout" moments, and it usually happens when I get to work with people I've idolised all my life, but they treat me as an equal co creator. That feeling never gets old.
You play a variety of instruments what instrument did you start with, and how long have you been playing?
Dapo: I started with the guitar, and I believe I was 12 years old at the time. Let's just say, I've been playing for a while 😂
What's your writing process?
Dapo: It usually depends on who I'm working with, or what I'm writing for. Most times, it starts on the piano or guitar. I'd usually "freestyle" chord progressions, and hum melodic ideas (sometimes, I've actually sung made up lyrics that ended up in the song). If I like the melodic ideas, then I would write words to those melodies. It's also a lot of fun when a collaborator is involved, because you get more ideas to explore.
You have given back to your community by teaching kid's choir, which is amazing. How important is that to you?
Dapo: I'm a strong believer in giving back. It's not only important for the recipients, but for you as well. I believe it helps to keep you human and keep you in touch with your humanity. It helps you keep your "soul". You'll quickly realise that it's not all about you. There's more to the world than just constantly accumulating things (nothing wrong with that), but as with everything else in life, balance is key.

Your background is playing gospel music. What's your favourite old school gospel jam?
Dapo: Gee! Where do I start? 😂 My favorite gospel group was "Commissioned", especially one of the lead singers, "Fred Hammond". I had so many favorites, but I guess I'll go with the song "Secret Place", from the album "Number 7".
If you could produce any artist from the past who would it be?
Dapo: It would definitely be Michael Jackson!
Is there anything you listen to that would surprise people right now?
Dapo: Yes, I listen to a lot of Metal, especially the group "Animals As Leaders"! Fantastic writing and virtuosity on full blast. I also enjoy listening to the rock group "Mutemath".
What was the last band or artist you saw live?
Dapo: I saw Chick Corea's "Electric Band" live! That was an experience!
What are you working on at the moment?
Dapo: I'm working with some incredible new artists at the moment. It's exhilarating discovering their sound and "voice" with them.
What is next for you?
Dapo: I am working on releasing a solo album, in the not too distant future 🙂
www.twitter.com/dapotorimiro