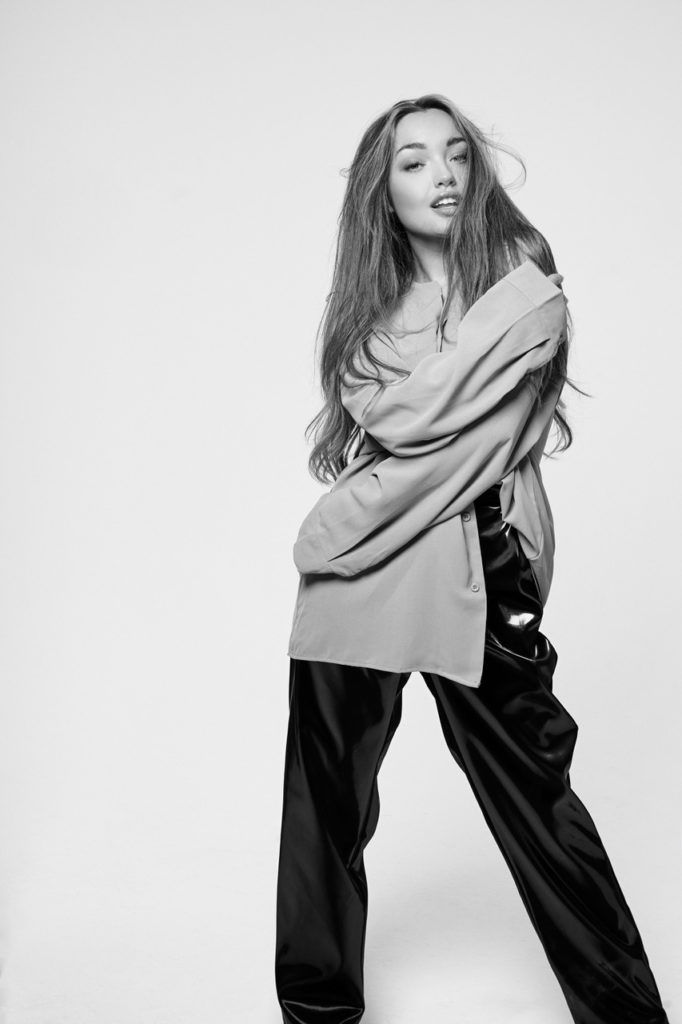 I'm great thank you, I have just celebrated my 18th birthday! (Happy birthday! D.O.)
You're a singer songwriter from Sussex how did it all begin for you?
I began performing at a very young age. At 4 years old I did my first local musical theatre performance which was when I fell in love with it! I then did my first open mic at 8 years old and have carried on ever since then.
What did you listen to growing up?
When I was younger I used to listen to The 1975, Ellie Goulding, James Arthur and Sia.
You've gained the attention of music royalty – Sir Elton John – what was that like?
It didn't feel real! Hearing him say my name and also describe me as brilliant was a huge achievement for me and I am so grateful to have recieved such good response from someone so iconic.
You came on my radar via your brilliant track "Jigsaw", what's the story behind that song?
Jigsaw was the first song I ever wrote when I was 13 and wanting to perform my own material. At the time I was feeling very excluded from certain things in my life and felt it was easiest to express how I felt through a song.
You're a Yamaha Music Ambassador, how does it feel to be backed by such a massive brand?
I feel so grateful to be able to use such amazing musical equipment and be able to be associated with such a huge brand. I now play Yahama keyboard, Electric Guitar, Electro Acoustic and Acoustic, so quite a range of instruments.
What would say has been your favourite gig so far?
My favourite gig so far, would probably have been doing the foodies festival series last summer. After so long without gigs it was great to be able to performing again and to such wonderful crowds all across the country . I'm really looking forward to doing them again in 2022.
COVID has impacted the creative industry in a big way what kept you motivated?
Listening to new artists, I discovered some great acts during that time such as Sam Fender and Nothing But Thieves and being able to take inspiration from them kept me writing and focusing on my music.
2020-2021 was a time to reflect what did you learn about yourself?
How much I love to perform 

Did you pick up any new skills?
I picked up keyboard playing again and am still working on improving but that's also a lot easier now I have my new Yamaha keys.

What are you listening to at the moment?
Lots of Sam Fender and his new album. I was lucky to have seen him live twice as well!!
More singles, many more performances including three festivals I've already got booked which I'm buzzing to play at. More studio sessions, more songwriting, new videos, new photo shoot and hopefully some big news to come.