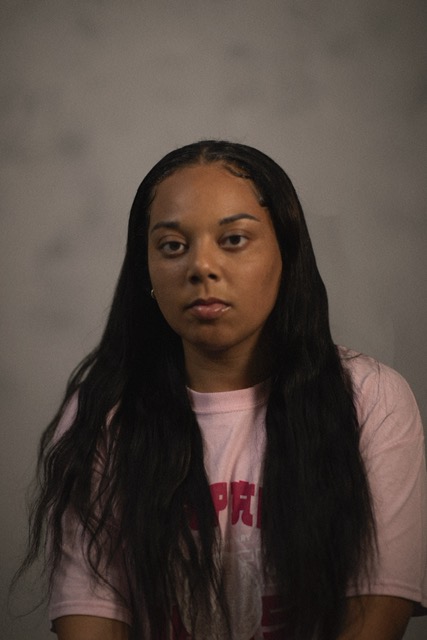 Hello Nyla how are you? 
Hey Derek! I'm great thanks for asking! I've been so busy behind the scenes with new releases and rehearsals I can't wait to show everyone the things I've been working on. How are you?
I'm well! Thanks for asking!
Congratulations on the release of "Home" how does it feel?
Thankyou so much I really appreciate it, it felt really great to get another single out this year just so I could just express where I was now after my singles lost and mean to me I felt like this was a good expression of me.
What's the story behind it?
I was in an all day session at pirate studios with my team genius music and legacy got me in one of the rooms and showed me the beat. I immediately felt it, it was something about the sounds for me. So I just freestyled and now the world has home. I guess you could say it was a release of built up thoughts and feelings
You worked with Legacy Art on this, what did you learn from those sessions? 
I learnt about suppressed emotions and that it's okay to release once in a while and music has always been a way of therapy for me it's a big part of my life so I definitely learnt to control my emotion through music
You are a singer songwriter from London, how did it all begin for you?
I have a Spanish and Caribbean infused upbringing so I have a lot of Spanish culture that I'm influenced by but also growing up in the church, singing with gospel choirs and acoustic Christian music I always have been enriched in the music sound and around 15 I decided to branch out into the secular sound and explore Rnb and neo soul, garage, pop and dance music. Growing up I've always been the sort of person who loves adventure and seeing new culture and sides to life just exploring the world and seeing what the world has to offer.
What were your influences starting out?
I was heavily influenced by the political views of Lauryn hill and the sound the fugees brought to the world and then I was equally influenced by Smokey Robinson, Aretha Franklin and a lot of the Motown and old school Rnb legends of the 70's-90's.
Your sound is very soulful, with gospel influences. This coming from singing in church, what was your favourite gospel song to sing?
My favourite gospel song has to be Alibaster Box – Junita Bynum
You've been featured on BBC Introducing describe how it felt when you heard your song on the radio?
It was a strange day for me because I've grown up listening to my biggest musical inspirations in the radio and hearing there music and then my music is being played alongside some of these amazing artists and it's the most craziest experience
COVID impacted the creative industry in a big way, what kept you motivated?
I found COVID very hard as I don't do well under restrictions but I just found myself meditating a lot more and just trying to to research and write where I could, my motivation was probably my mum, my family and my friends to get through to the other side
Did you pick up any new skills during lockdown? 
I developed a lot of new graphic design skills and opened my own graphic design business
2020 was a time to reflect what did you learn about yourself?
It's okay to be emotional and release emotions healthily and talk about how I'm feeling because it's important for my growth as a person.
What are you listening to at the moment?
I am listening to the house is burning – Isiah Rashad on repeat
What is next for you?
I would like to have more headline shows in the next year, some festival gigs and more radio time!