You are a singer, how did it all begin for you?
I went in for a talent competition at Butlins for a bit of fun and ended up winning.
You have been on tour with the Happy Mondays, how was it?
Probably the best tour we've done, well that I can remember. Most gigs were sold out and the reviews were incredible.
Everyone at the top of their game.
We also toured Australia & New Zealand for the first time which was really beautiful for us and the fans.
You have worked with dance producers, what's your favourite dance track of all time?
I love so many and in all different genres so too hard to choose just one! My favourite Manchester dance track is 'Let Forever Be' – Chemical Brothers, which I also love to sing on occasion.
What singers are getting you excited at the moment?
I love Grian from The Fontaines DC. Great singer, writer, frontman.
Kimberley Davis & Teni Tinks make me go WOW. So incredible live.
How do you like to warm up before singing?
I like to sit quietly. I rarely do warm ups other than a couple of minutes humming and singing a couple of lines.
If you could duet with anyone living or dead who would it be?
Marvin Gaye. My favourite singer of all time. I also would have loved to sing with George Michael & David Bowie.
Living… I hope to duet with Terry Hall from The Specials. I'm working on it.
What's your favourite song to sing?
Colony – Joy Division.
You were in the hub of the Manchester scene with Happy Mondays in the 90s what's a favourite moment of yours from back then?
So many! My first Top Of The Pops, Glastonbury, Rock In Rio. Wembley Stadium as special guests of Oasis and so many more.
What do you like to do to unwind?
I love spending time with my dogs and I love writing melodies and lyrics.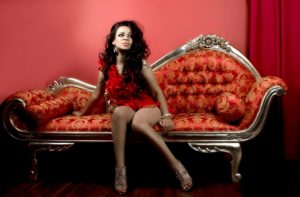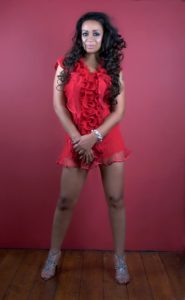 Your voice has been sampled for various dance tracks, how does that feel?
It's a huge compliment and it's still happening. It's been on some huge records and some of the world's greatest DJs/producers have sampled it over the years.
It feels great.
What's been a vital lesson that you've learned in the last 12 months?
I'm still learning, but keeping away from people with bad energy. Life is so much better.
What are you looking forward to most in the next 12 months?
I collaborated with a lot of people last year and I am in the studio doing the same for the next couple of months, so looking forward to lots of releases and of course performing all over the place. Ibiza, Amsterdam….
My first release of the year is called 'The Game' – Jay Potter & Rowetta (Clueless) Out on January 24th.
Listen and preorder here: https://www.traxsource.com/tr…/7010369/the-game-original-mix
Very excited for the release of Gaz Cobain's 'The Amorphous Androgynous' new album which includes a phenomenal track with me & Paul Weller on vocals.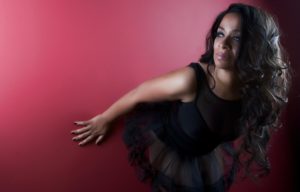 www.twitter.com/rowetta