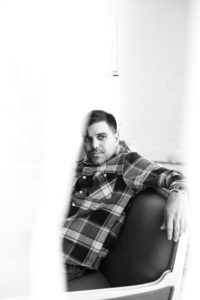 Congratulations on the release of "Worldwide", how does it feel?
Thank you. It feels awesome, it's been quite a long time coming for new music. I'm grateful for the response to "Worldwide" and excited for the whole record to be out.
You are a DJ from Minnesota, how did it begin for you?
I found Hip Hop and it really resonated with me. I was an artist beforehand so I already was dialed in on expressing myself creatively, I explored break dancing and rapping as well but I had the most fun djing, so I decided to focus on that.
What did you listen to growing up?
Metal early on, Metallica, Pantera etc. but I'd say what resonated most growing up was early 90s hip hop and rock. Nirvana, Nas, Wu Tang, Alice In Chains, Hieroglyphics would be some examples.

What made you get into DJing?
I love music and I love the sound of scratching, it's so abstract and different. It's an enjoyable use of time, getting to be creative with all of this wonderful art.
Was there a particular track that made you start scratching?
No, but there was a particular show at legendary Minneapolis venue- First Avenue that sticks out, DJ X-Calibur was cutting it up and it was a clear moment I remember where I decided I wanted to focus more on scratching.


Who were your biggest influences for this?
So many wonderful artists from different genres of music and genres of art, but some that stick out in Hip Hop would be
DJ Premier, Q-Bert, D-Styles, Z-Trip, El-P

You have a new album coming out this year, describe it in three words.
I hope this doesn't come across as arrogant but "worth the wait" comes to mind. I put a huge amount of time into this and I think people who vibe with my sound will certainly enjoy it.
What are your three favourite tracks from it?
Honestly every track is my favorite, it's not a long record but I made sure every one hit me in a way where I felt it was really special and the best I could make it. It's just one thing "Phonograph Phoenix".
What was the biggest challenge and triumph you faced recording it?
It's probably the same thing actually, and that'd be the fact I wrote all the music (no samples sans the scratched vox + chopped up drum breaks)
and had zero features. Many times I almost went with guests because it was so daunting and time consuming to complete, but I never did and I'm grateful I saw the vision through.

Having seen videos of you battling, you scratch at breakneck speed and you use records of multi genres, what has been a favourite moment on stage?
Thank you. My favorite moment is when the crowd and I are all dialed in together, the group energy, the fun, the being in the present, it's a magical place.
Tell us a funny moment that you've had on stage.
One time, I stage dove into a crowd that wasn't large enough and I literally leapt over most of them and landed on the ground.
Covid has affected the creative industry as a whole, what kept you motivated?
When this started I was determined to look back on the time and have something to show for it. Not sure exactly where that came from but thankfully it did, the last year was actually one of
the most productive ever from a writing standpoint for me.

2020 was a time to reflect, what did you learn about yourself?
That, while I can spend a great deal of time alone, I don't want to.

Did you pick up any new skills?
For sure, I got into modular synthesis.

What are you listening to at the moment?
My favorite music genre of the past couple years is definitely Tech House.
What are you looking forward to next?
The record for sure. I'm super stoked on my next video to be released too, I think it's going to turn out really well.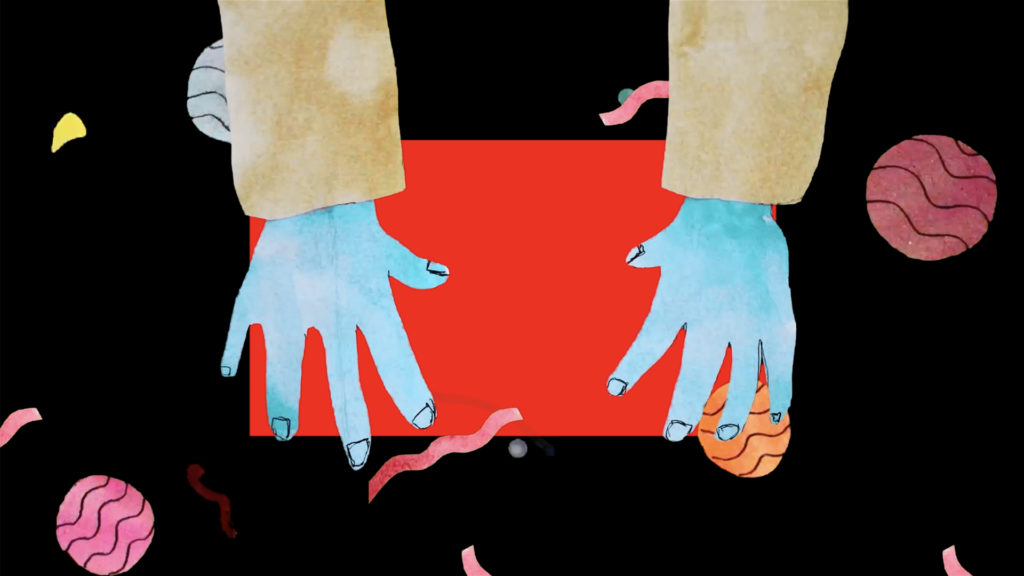 DJ Abilities album "Phoograph Phoenix" will be available on 29th October 2021.
Special thanks to Andy Kettle @ Steaming Kettle PR