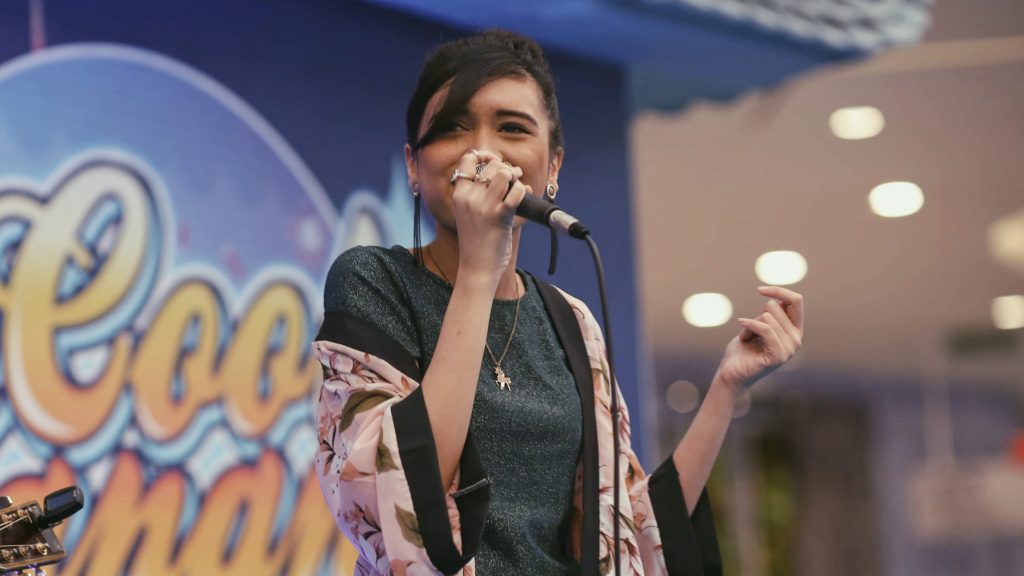 Hello Airinna how are you?
Hi Derek, I'm doing alright, thank you. I hope you are too, happy to be speaking with you!
I'm great thankyou for taking the time to speak with me for the blog!
Congratulations on the release of "Momentary Daydream", describe how you feel about it in three words.
Thank you so much! I've been so anxious to share this song because it's such a personal one. I guess if I could describe how I feel in three words right now it would be… completely at ease!
What's the story behind it?
Momentary Daydream was a song I wrote, inspired by a crush that I had on this guy. The thing about having a crush is that it feels like you have a million butterflies flying inside you when they're near, and you tend to daydream about them when they're not. When that happens to me, it gives me such a happy feeling. But then it occurred to me that these feelings aren't going to last if I keep putting the key to my happiness in someone else's pocket. So I wrote this song as a lesson, that happiness is not to be dependent on a person or anything external, it should come from within.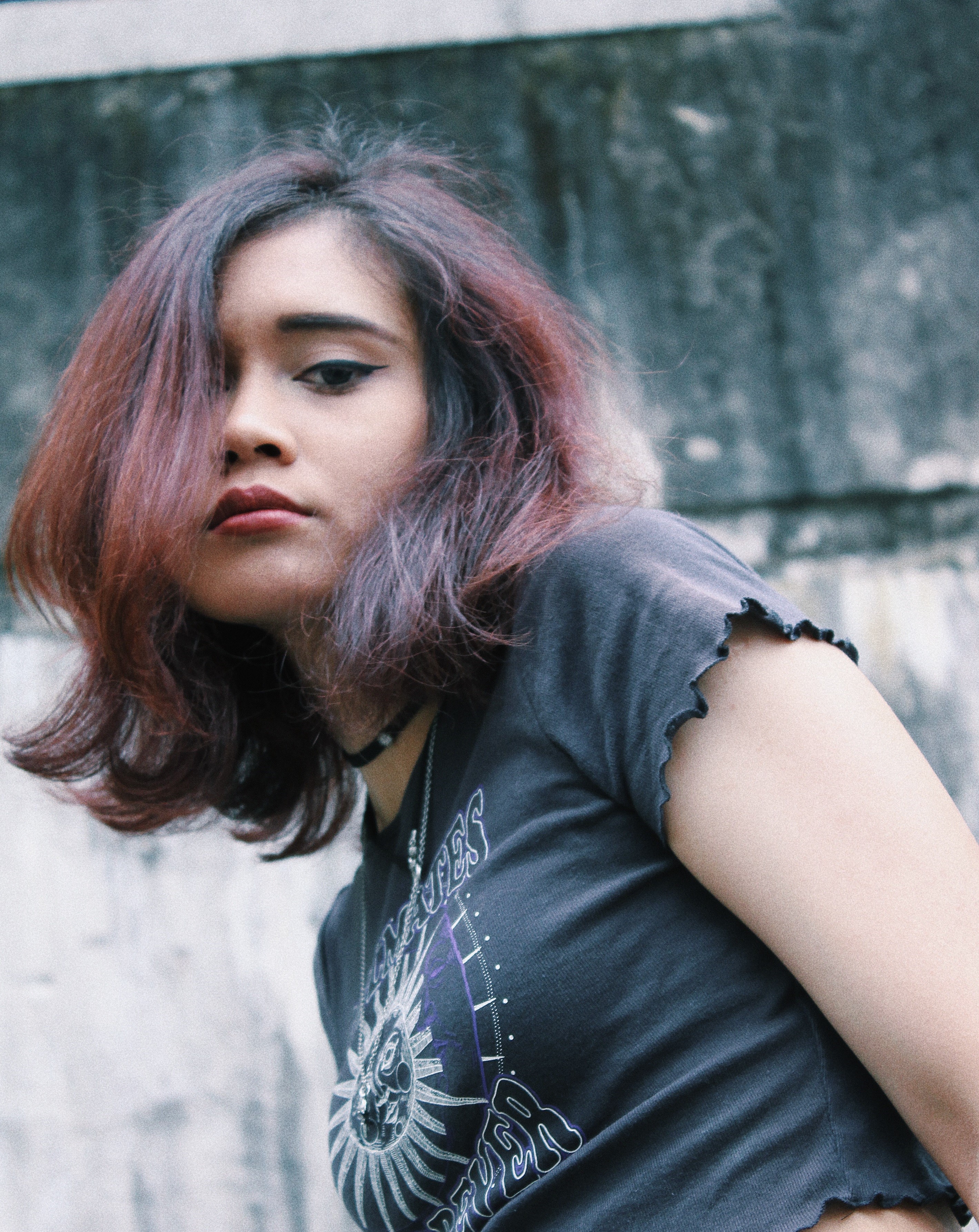 You are a singer/songwriter from Kuala Lumpur how did it all begin for you?
I have always loved singing since I was young. What first introduced me to songwriting was a scene from Hannah Montana: The Movie, where she was sitting in a barn playing her guitar while writing a song. Then I discovered the works of other incredible songwriters like Regina Spektor, Morrissey, and Taylor Swift, and I got inspired by the way they write their songs. That's the moment I knew songwriting is something I'm passionate about and music is what I want to pursue.
What did you listen to growing up?
MTV was one of my favorite channels and I grew up discovering a wide variety of music from the music videos they showed on the channel. But I've got to admit, I was a huge "One Direction" fan! I listened to them almost every single day back then haha
How does a typical writing session begin for you?
I think I am more of a lyrics-first songwriter. For me, having an idea of what I want to write about is always a good start so I know I can connect and communicate with my listeners through my lyrics. I would usually start with the lyrics first when I am writing since most of my inspiration comes from personal experiences. Once I have shaped the lyric idea or part of the song lyric, I will then move to creating the melodies and chord progressions and fitting them around my lyrics. It is always a fun personal process and that is what I love so much about songwriting.
Your music has been featured on several spotify playlists, an honour in itself, how does it feel?
Getting on a Spotify playlist is a great way to grow listeners these days and for an independent artist like me, it totally helps in getting people to discover my music, so it is an awesome feeling when my music gets playlisted.
You are from Kuala Lumpur what are your 3 favourite things about this city?
There's a lot of things that I love about this city, if I had to list 3 of my top favorites it would be the amazing street food, its multicultural community and the beautiful landmarks. One of the most iconic ones would be KLCC. We have beautiful parks and gardens too, which I did feature in the music video for Momentary Daydream. 
2020 has been a time to reflect what did you learn most about yourself in this time?
That is a great question, 2020 was a remarkably tough year for almost everyone. What the pandemic has taught me is to have a hopeful mind and to always look at the positive side of things. When the pandemic hit and all live performances had to be cancelled, I was pretty bummed out. But I'm grateful that with the time I had staying home, I was able to focus more on my writing and spend quality time with my family.
COVID had a major impact on the creative industry what kept you motivated?
I kept a list of things to do so I would always have something to look forward to every day. Also, I've been listening to Simon Sinek and motivational TED Talks a lot, they keep me inspired and motivated too.
What artists in Malaysia are getting you excited at the moment?
At the moment, I'm fascinated by Cassandra Mary's music. She's a brilliant singer-songwriter and music producer. I recently discovered her music from a good friend of mine and I just love the way she writes her lyrics. Another Malaysian indie artist that gets me excited right now is FOAF. I'm obsessed with his track "I Need Some Sleep". I'm a sucker for sad songs and the songs that he writes are so good to cry alone to. I'm excited to hear more music from these two talented artists.
What are you looking forward to doing next?
I'm looking forward to releasing more music this year. I do hope things get better with the world so I get to play more live shows here in Malaysia, and hope to reach more listeners from other countries as well.