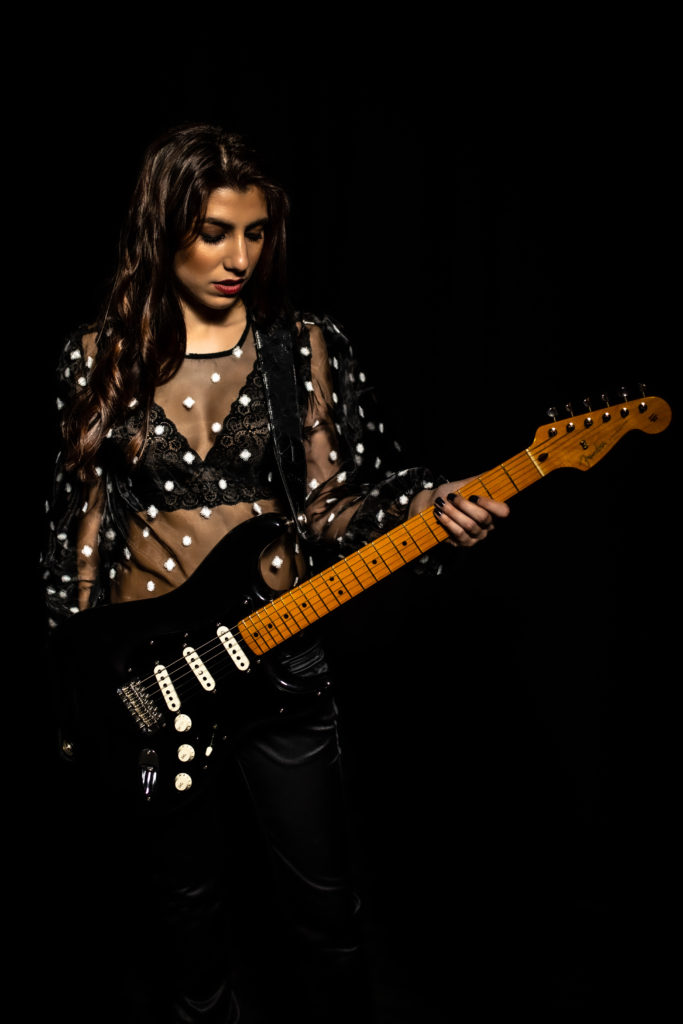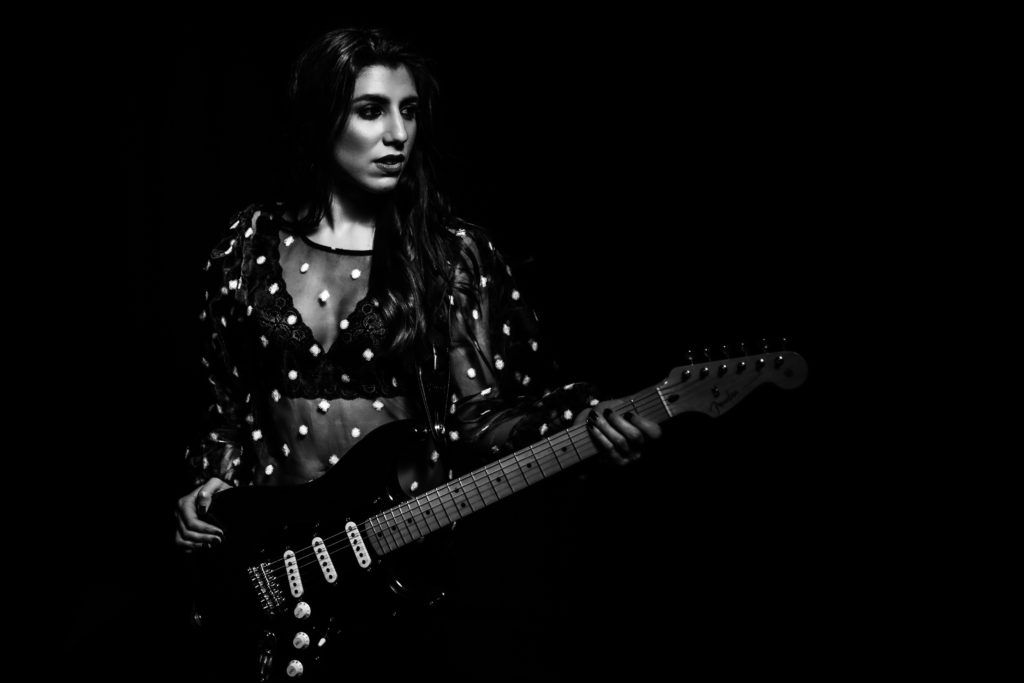 Hello Alba how are you?
Hi Derek, happy to be talking to you. I'm feeling great! I have just been enjoying the sunshine while riding my bicycle around the city, I can't wait for the warmer weather. 
Congratulations on the release of "Child Of The Stars", how does it feel?
Thank you! It feels great that 'Child of the Stars' is finally out in the world and knowing that my fans are liking it. As a songwriter who loves experimenting and taking risks with each release, one is never quite sure how much your fans will connect with your next tune. It's such a joyful (and reassuring) moment when I receive positive reactions from fans and media. That's what keeps me going! 
I'll be honest it's one of my favourite songs of the year, and we are only in March! How did it come about?
That's really kind, it makes me really happy to know you like it so much. Well, I have been a fan of the late Carl Sagan for quite some time. He was an American astrophysicist known for his educational TV series "Cosmos". I was struck by the famous picture of the Earth taken from the Voyager right before it left our solar system. From so far away, our planet is but a tiny little dot in the middle of a sunbeam. Sagan called it "the pale blue dot", because that's exactly what it looks like from so far away. 
I think it is such a powerful image. It puts everything into perspective. From that vantage point, there are no borders, races or divisions, just one minuscule planet in the middle of nowhere, but it's our home. This image sends a very important message: we are all in this together. The music video stars a little girl asking the big questions and finding her own answers after a trip into space and seeing the "pale blue dot" with her own eyes. The music video came out on 26 March, and depicts this space journey through hand-drawn animation.
You're a singer songwriter originally from Spain how did it begin for you?
Whilst growing up in Spain and France, I was classically trained in piano and guitar. My mum played a bit of guitar herself and we loved singing and playing together to The Beatles' songs. When I was ten, my parents bought me my first electric guitar and I started taking modern harmony and singing lessons. I played with a few rock bands during my teenage years, notably Sons of Rock. We toured Spain and performed at iconic festivals such as Rock in Rio Madrid. We also released four studio records, the first one releasing when I was only 16.
What did you listen to growing up?
I've always felt like an 'old spirit', even as a little girl, and I guess you can somewhat hear that in my music. I grew up listening to American and British music from the 50's, 60's and 70's. I loved everything from old-school blues to rock & roll, including jazz, soul, funk and everything in between. Let's just say I would have loved to be a 20 something hippy at Woodstock '69.
You moved to London in 2016 to start a solo career, what's been a stand out moment in that time?
Listening to my tracks on BBC Radio London for the very first time was a biggie for me. It happened early 2021, so that was a great way to kick off the year. 
One of the main reasons I was drawn to the UK is the music scene. After I played my first UK tour, I made a great connection with UK audiences. I was playing a mixed set of covers and originals, but found that the audiences would rather listen to my originals, which was refreshing. I really appreciate the friendships I've come to establish with UK musicians and producers over the past few years and just love how vibrant the scene is.
Pre COVID you've performed in some prestigious venues, what's been your favourite?
It's hard to pick just one. In London, The Dublin Castle, The Spice of Life and Ronnie Scott's stand out for me as wonderful experiences. Outside of London, I had a blast playing at Lancaster Music Festival and The Cavern Club in Liverpool. As a Beatles fan, performing there was a dream come true.  
2020 has been a time to reflect, what did you learn most about yourself?
I tried to stay productive and positive, which is hard when you are stuck between four walls. I took the opportunity to upgrade some of my home studio gear and learn more about production. I also read a lot of books and watched lots of tv shows, and learned new cooking recipes.
You are a guitarist, who are your 3 favourite guitarists of all time?
That's a hard question. Can I pick more than three? Guitarists that have had a big influence on me and shaped my sound in one way or another, I can name Jimi Hendrix, Eric Clapton and Santana. But it would be unfair to leave out John Mayer, Mark Knopfler or B.B. King from this list. I would also like to mention Sister Rosetta Tharpe as a big inspiration for me, being one of the first women in history rocking the electric guitar way before others like Chuck Berry did. I would also like to mention a few prominent female players such as Bonnie Raitt, Orianthi, Susan Tedeschi, and recently H.E.R., who are helping to pave the way for women in the male-dominated world of guitar.
COVID has affected the creative industry deeply, what has kept you motivated?
Knowing that music has never been more necessary than when COVID hit. I think the pandemic evidenced the need for music, culture and the arts in people's lives. Listening to music, reading books and watching movies is what kept most of us sane since lockdown started.
What artists are getting you excited at the moment?
I love what artists like Tom Misch, Lianne La Havas, H.E.R., edbl, Tori Kelly, Jacob Collier and Lawrence are putting out there. They are all extremely talented and a great source of inspiration for me. I have actually had the pleasure of collaborating with one of these artists recently, and I hope to give you the news later this year.
If you could put together your dream line up for a jam session, who would be in it?
Steve Jordan on drums, Eric Clapton on guitar, Stevie Wonder on piano, McCartney on bass, and Tina Turner on vocals. It would be quite a thing, wouldn't it? I think I would just sit in a corner and have a drink while I get mesmerised. 
What's next for you?
My video for Child of the Stars just released so I'm focusing on getting the word out there about it at the moment. I had to postpone some gigs to 2022, but I'm hoping that I can start performing again later this year. I'm working on new music that will also be releasing in 2021, so keep your eyes peeled and follow me on my socials.
www.musicbyalba.com
www.facebook.com/musicbyalba
www.twitter.com/musicbyalba
www.instagram.com/musicbyalba
www.soundcloud.com/musicbyalba
www.youtube.com/musicbyalba