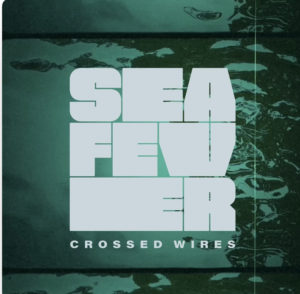 Iwan Gronow is back.
And he's not alone.
He's got a band.
And what a band!
The band is interstellar.
Iwan Gronow (Haven, Johnny Marr) Vocals/Guitar Bethany Cassidy (Section 25) Vocals/synths Tom Chapman – (New Order) bass/guitars, synths/programming Phil Cunningham (New Order) Guitars Elliot Barlow – DrumsStephen Morris (New Order) Guest Drums
Their debut single is called "Crossed Wires". It's a crossover of alternative rock with synthesisers going off, and a catchy chorus which is what attracted me to the song originally. Let's break it down, there's a soundscape of an intro I'm listening to this on headphones right now, and everything's panning around me… The tom intro with synths floating around and building up and then comes the drop… guitars playing a great riff counter mingled with arpeggiated synths. I like the harmonies and how the vocals are sung as a call and response… And there's whispered vocals in there too! It's like for me there's so much hidden with this track, and it just gets better and better with every listen. I could write so much about this but I can't wait to see what else Sea Fever has up their sleeves.
Call out to Sea Fever. One word.
MOOOOOOOOOOOOORE!
"Crossed Wires" is available on all platforms.