https://youtu.be/tJs39Sgorak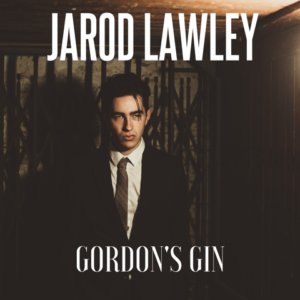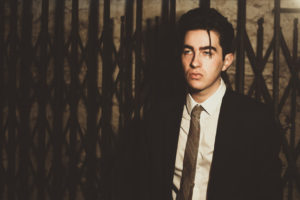 Hello Jarod how are you?
Thanks for having me feature on Platinum Mind. I'm very well in rainy south London
You describe your sound as nostalgia haunt. What does that mean to you?
I describe my sound that way because I've always felt a longing for a different time, and a nostalgia for eras that I never even lived through. The way I create my music involves a lot of guitar effects, strings, and my voice is quite a deep baritone. When I started sharing my music with people, haunting was a word that came up a lot.
Your new single "Gordon's Gin" is out. What was the inspiration for that?
The song is about a man, Gordon, and his sister, Claudia, who are character's in Penelope Lively's novel Moon Tiger. It's the story of how their relationship develops as they grow older and become distant as they get in relationships, get married etc. They both find that no other relationship makes them feel as loved as the bond they have together.
Your music is influenced by an 80s vibe os alt rock, what did you listen to growing up?
So as a kid and early teenager, I was really into heavy metal, Black Sabbath, Megadeth, Iron Maiden, and I played in a band like that – screaming and everything! Then when I was 15 I discovered The Cure, and started listening to a lot of English post-punk bands like Magazine, Echo and The Bunnymen, Joy Division and The Smiths. I'm not quite sure Gordon's Gin came from, but I was definitely inspired by Johnny Marr's guitar playing. He is my all time favourite guitarist- probably because my guitar teacher when I was a kid played in a Smith's tribute band, so he taught me all their songs!
The video is also made of classic films, what's your favourite classic film?
That's a tricky question! I think for the styling I would have to say The Big Combo. My other recommendations are Kiss Me Deadly, Spellbound, and The Stranger.
You have live shows coming up, how's preparation for that going?
The advantage of being a solo act is that I can practice and rehearse all the time, so I'm really enjoying the shows and sharing the stage with some great other acts. I'm putting a lot of thought and effort into the visuals now, as I did with the video. My next gig will be in London's Dalston, full details here https://www.facebook.com/events/1622970631139288/. I also host a weekly night called The New Face at Tufnell Park's Northern Soul Bar. There I showcase artists my favourite artists under 25 in the capital and do a headline set myself. And it's free!
What artists are you listening to at the moment?
As I write this I'm listening to Foals- this year I've discovered some cool new artists like Charlotte Adigery, Meduza, and Planningtorock. As always I keep going back to Lana del Rey and Arctic Monkeys- they're my all time favourites.
What's the plan for the rest of the year?
My plan now is to keep releasing singles and videos- one every month. My next one I think EPs are outdated and I just want to get new music out there! I'll also be playing live lots in London and hoping to reach venues across the UK. To keep updated about about my latest music and happenings, follow my Instagram, Facebook, or sign up to my mailing list.
Watch the video for Gordon's Gin or stream it on:
https://open.spotify.com/artist/6KoFxqc6fJk4dzmjFLgtPY
https://youtu.be/1h4mgzqcCU4