Hello Matt, how are you?
I am doing ok thanks Del, I hope you are too. I'm working hard to keep well. Thanks for getting me back for another interview. I really appreciate it.
It has been over a year since we last chatted about IDST. A lot has happened. What has stood out for you?
Yes, indeed. It is all going by so fast, as Ferris Bueller said: "If you don't stop to look around once in awhile you could miss it"
I think for me the things that stood out the most was the love and support I got from the IDST book & exhibition.
It's quite a brave thing to put yourself out there as an artist in a gallery environment and say hey everyone come and have a look at my work I'm a photographer.
But to also say to everyone – hey I do these photos and films which I really hope you like but also I have a mental illness and my life is a struggle is quite another ball game altogether. It worked, but it was nerve wracking.
I took some hits doing so though by being so open about it all. But it was worth it.
I am so proud to have raised close to £10,000 for the Maudsley Charity, CALM and SANE charities the work they all do really does impact people's lives.
The amount of family and friends that came to the private view on a cold winter's night and bought a book is something I'll never forget.
And to hear feedback about my photographs – images that span 20 years and are all just personal work for fun – was humbling. I am deeply grateful to my supporters.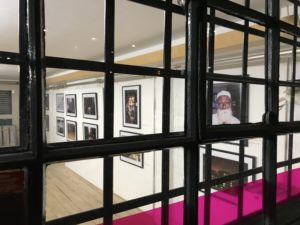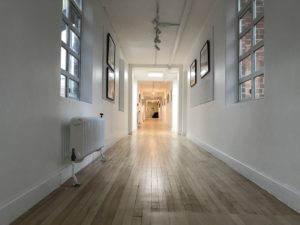 You are currently on the next phase of your project, tell us about "Everyone+Everything".
IDST is my legacy, you know? My bucket list. It's taken many years to get to this point where I feel I have a plan for my creative urges. I am just so excited about where it will all take me, I can't say too much about the future of IDST but believe me it will be really cool.
For this next project I wanted to do something that will touch even more people's lives.
everyone+everything is going to be a festival for like-minded people. It's a celebration of all that is good in this fragile world and has an aim to help raise positive mental health awareness and to continue the fight of the stigma of mental illness.
I am slightly shifting the focus on this project to talk about suicide awareness in particular as the stats are shocking. It needs to change, and if I can have a tiny impact on someone's outlook before they reach crisis – Then my project has been a success.
Mental illness is an invisible illness and is a disability – You can't see it, so it gets left behind, but it is very much there.
everyone+everything will include work from many disciplines from photography, music, graphic design, health and more over a 3 month programme of events and there will also be permanent work at the venue.
I want the space to be a safe, open, creative hub & a space to chill out, work and get inspired.
My source of inspiration was a documentary called Beautiful Losers – it's about a small art gallery in New York and a bunch of artists/skaters creating exciting work together under one roof for themselves and how they then got discovered and became very successful creatives from just doing work that they wanted to do naturally.
This became my mantra and inspiration behind everyone+everything.
Right now I am setting it all up and slowly getting ready to apply for funding and sponsorship. This will be the hardest part. but I'm confident I will secure funding and then it's all hands on deck.
https://vimeo.com/327578336
In curating this what do you think has made the most impact on you?
On the plus side, I have over 40 people pencilled in to become part of this festival, and they all are diverse, interesting exciting and talented. I can't wait to see it all become real. They will make the project come alive. I have so much love for them to be honest. Some are established and some are new which is perfect, and come from as far as Australia, New York, Barcelona and of course London.
To also have the 3 charities (Maudsley Charity, CALM & Sane) on board again is fantastic too. I couldn't have asked for more at this concept stage of the project.
I think the downside has to be struggling to get much support from the films and posts about it all, I get it there is so much content out there and I'm still finding my voice and getting noticed with the project. It takes a lot of time and effort to do all this work for free, as well as be a good father and working full time – so it hurts when nothing seems to be really having an impact right now but I will keep going Del. There is lots to do with very little time. It's all good mate.
https://vimeo.com/328604526
Your photography has inspired many people to get creative, what do you think about that?
Has it? I don't know about that mate. But if it has then thats just simply amazing. I think being creative is a gift and if you don't share your gifts with the world then that is fine but don't moan about your life not working out for you, but if you do share your work – you will reap the benefits tenfold.
I really do what I do to amuse myself, I am not really a very clever person I just see and think things that sometimes make me want to keep what I have seen or thought about forever. Does that make sense?
I finally now say I am an artist, not a commercial creative and it just fires me up no end to think this way now. I don't have to conform to anything. It's endless, you know?
A DJ friend of mine said to me once, if you can have an impact on just one person with something that you have made, then you have done what you set out to do – because that one person may then tell another and then another and then another…and so on.
You have been remastering your old cassette tapes – are there any particular gems that you have rediscovered?
Yes as you know we share a couple of big things in common – Star Wars and Music.
Music will always be part of my work, for either inspiration, to escape my thoughts or to be part of my projects.
I recently uncovered a box of tapes in my parents house and have been going through them slowly and digitally remastering them all to preserve them for a new generation via Vimeo at the moment. It is all for fun.
It has been great to hear them again its like a music history lesson, I have loads more to do in the coming months – but so far a couple that stood out was a DJ set from the late Frankie Knuckles at Trade in Turnmills London from 2001, and also DJ Shadow Live at Homelands festival from '99.
https://traintrackstapearchive.tumblr.com
You have used video for the next round of promotion for IDST, and you also did the voiceover for one. How did it feel putting that together?
It's great that I can do all the promotion material without having to out source it to a designer. I taught myself Adobe programmes back in 92/93 where I first used a Mac in art college. I still remember using Photoshop and Illustrator for the first time it was a game changer in how I made my work. I worked in TV and freelanced as a designer for many years so it all just feels good to be able to have an idea and excute it myself. I enjoy it and thats the key. I have a few more short films to make for the everyone+everything's promotional material – I knew from research that if I was to be taken seriously for funding and sponsorship then the project has to look amazing from the get go.
It's all building up to something, much like a DJ would take you on a journey in a 2 hour set.
The video you mentioned was always going to be the hardest one to make and share, I had to really explain what everyone+everything is all about so it has a meaning and context. It is a risk to be so open about the subject that is spoken about in the film and I definitely felt a change in how people spoke to me or looked at me but like anything the dust settles and people move on… except I don't as I have this condition forever. I used my own voice as I wanted the viewer to hear what I had to say as though they were speaking with me face to face about it all.
To say the words "I have made 3 attempts to end my own life" out loud and to play it back was an upsetting thing to hear as I really have never said it so clearly before. It was emotional.
It's all about breaking down the barriers of mental health problems, make some noise about it all and fight for what is right.
I don't know why I feel I need to say all this as I am generally a very private person – it is just a safer way to self harm, you know? Thats the idea.
https://vimeo.com/334508980
What are you looking forward to most in the next year?
I have a goal of everyone+everything to be launched next summer – 2020 – it may not happen exactly then but it is a good amount of time to get it done – if it takes longer that is fine too.
What I am really looking to is getting funded and sponsored and then working with all the amazing like-minded people to make everyone+everything become a reality.
https://vimeo.com/336633785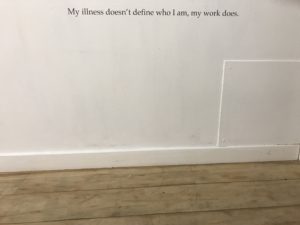 FB @everyonepluseverything
Twitter @mattstrongLDN
Insta @everyonepluseverything
Tumblr – everyonepluseverything.tumblr.com
Email everyonepluseverything@gmail.com