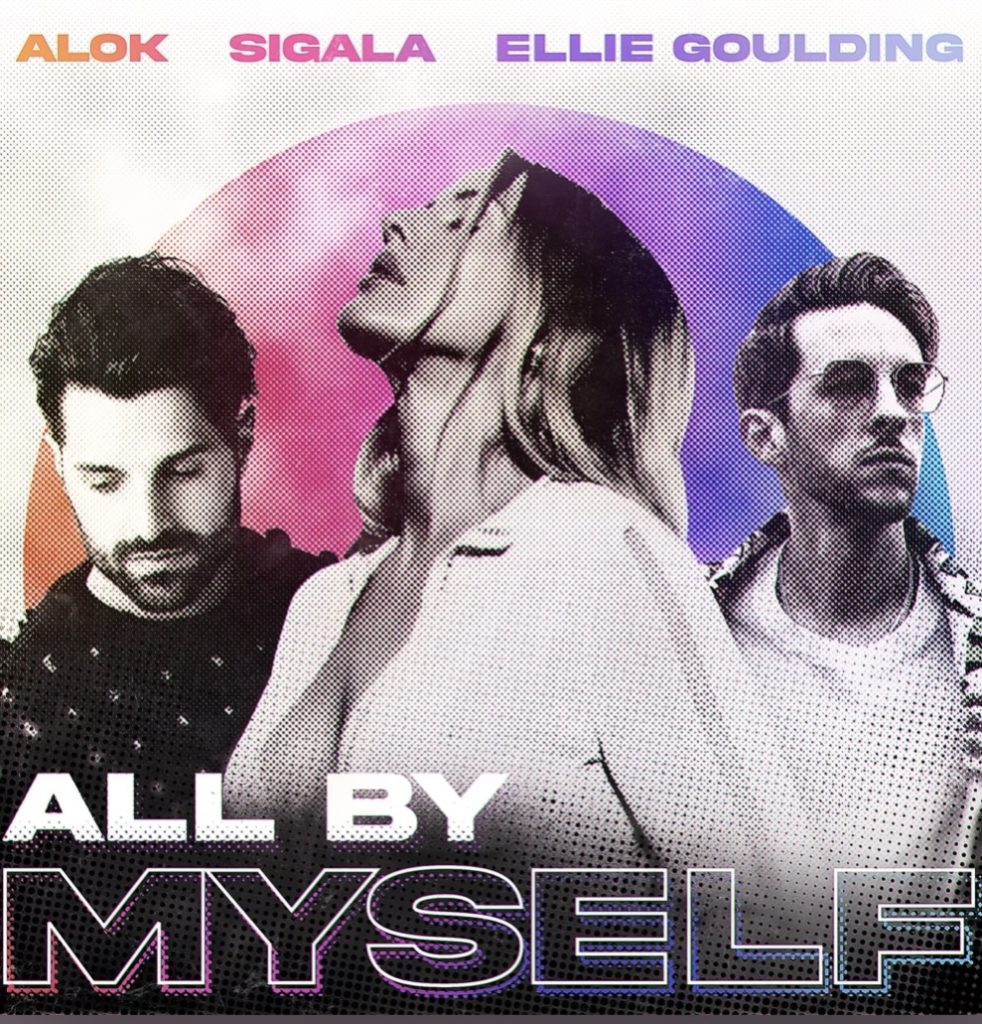 When I get sent a track by a PR company or record plugger – in this case Cathy from 44Faced (Shout out to Cathy!) I try not to look at the assets straight away. I listen to the track so I can hear the artists without making any judgements – so when I saw that this was a collaboration I was intrigued, but what got me was the intro to this, it was an ear worm for me in the 80s of course because… 
Well, it's Depeche Mode. 
If you are cleared to use a sample you need to make it count and…
Boy did they! 
So we have some heavy hitters here, Ellie Goulding, Alok and Sigala – this could set dance floors and festivals on fire, this song is all about standing up on your own two feet – no one to support you because you've found that to do it yourself works better no one to turn against you. My favourite lyric in this is:
"They turned the best of me
Into my insecurities
They shout so loud
No parties with fake friends
I never wanna blend into the crowd
No more going places I don't belong
They're gonna say I'm selfish but I'm just strong
I'm doing it, doing it
All By Myself I'm movin'it, movin'it
All By Myself."
Get this playing. 
Get it playing LOUD. 
Special thanks to Cathy @ 44faced