Kwame, Nicola, and Andrea, thank you for agreeing to talk to us!
Tell us about Ultimate Seminar.
The Ultimate Seminar was originally created in 1997, known then as The Urban Music Seminar (1997-2005). It was Kwame's brainchild, he could see the lack of gateways available to young people who wanted access into the music business – together we (Kwame, Andrea and NIcola) all felt the need to build these events once again. After a break we reformed to create, Cre8ing Vision in 2009 with a newly named, 'The Ultimate Seminar'. We could clearly see that there was still a need for a seminar of this kind, we knew that we needed to build a place where the next generation of creatives would be able to go and hear from leading influencers and gain real honest authentic advice and grow their own network with like minded people. What was hugely important to us, was that we wanted young people to access information for FREE so everyone could attend and gain the same education no matter their circumstances. We are proud to say that we do this because we are truly passionate about our work and when you see success stories and people building their own career because of the Ultimate Seminar, it inspires us too and it's clearly needed but most of all, it works!

In the years it's been running, what's been your favourite moment?
Andrea: I don't have one favourite moment but my fave moments are always at the end of the seminar when the attendees come down and talk to us and thank us and you can see their genuine passion – it always validates why we do what we do
Nicki: I love the feedback and progression that happens every year from our attendees. It solidifies that we are providing the correct information and helping people to achieve their goals in areas they were facing barriers to entry
Kwame: The panels are always electric-Jo Charrington speaking was incredible – in 15 years ,14 platinum albums -an incredible A/R record -One Early memory from back in the day was Brian from East 17 telling a packed Seminar to beware of giving their publishing away too early – he admitted onstage that he had sold his for £1.00 to his manager at the time-it kicked off -crowd went nuts( in a good way-they felt for him)
You have several panels during the day, from emerging talent, to people who are in the business e of the industry what is your favourite panel?
Kwame: I love the knowing your business panel – and in particular Chris Cooke – who is just an electrifying speaker when it come to industry matters he makes the hairs on the back of my neck stand up-he is a force of nature
Nicki – The business panel is extremely important that are a lot of gems of information that are critical to know about. This is probably my favourite panel as it answers those important questions that you would normally have to pay £250 and hour to sit with someone to get answers
What artists are getting you excited at the moment?
Andrea: I love R&B so I'm loving Mahalia, Jorga Smith, H.E.R, Ella Mai, Jvmes Vickery and the growing uk R&B scene
Nicki: Kamille, Jvmes Vickery, Alicia Harley and the growing uk R&B scene
Kwame: Blue Lab Beats/Caitlyn Scarlett/Ezra Collective/Project Karnak/Claye/The Collier/George Ogilvie/Jodie Abacus/Hydromag/Sarah Walk/Ruby Francis
What's next for Ultimate Seminar and what would be the ultimate dream?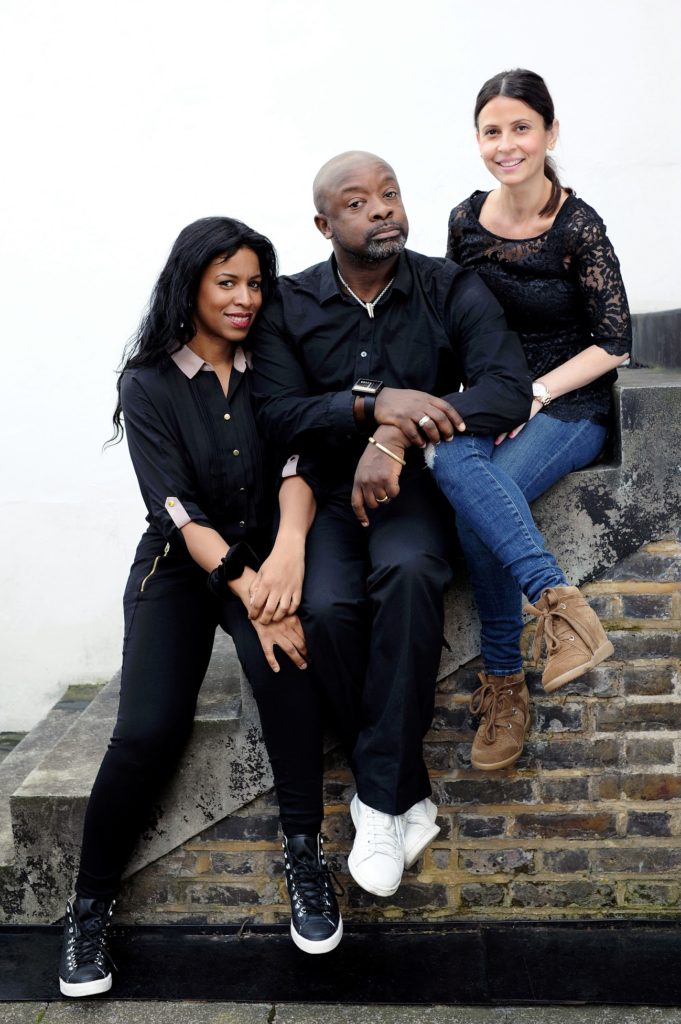 The Ultimate further education college – one that specialises in alternative education and using music to help people in both business and creative industries.