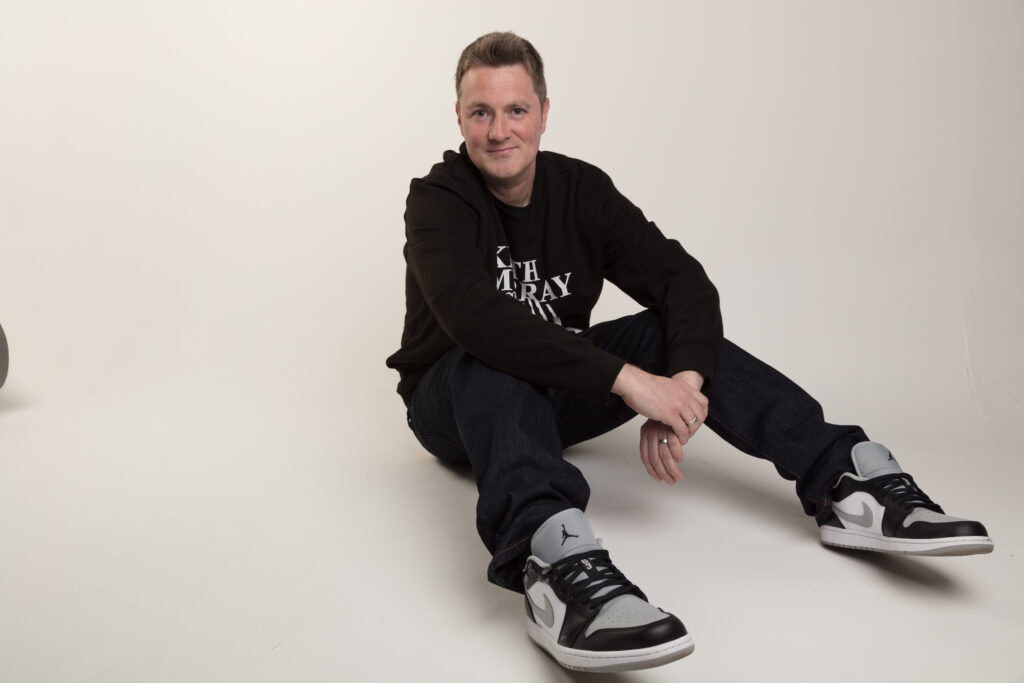 Hello B.K.W.H how are you?
I'm good thank you! A mixture of excitement, optimism and slight nervousness….Which I think is fairly normal for a single campaign.
Congratulations on the release of "Can't Beat The Weekend" how does it feel?
It feels great! The reception has been amazing. People really seem to be into the single. We have got a lot of early radio support from the R&B and Soul community and it has been slowly creeping up the pre-order list on iTunes.
It's incredibly catchy, what's the story behind it?
Thank you so much. Well it all began when my last single 'Everyday' hit number 2 on the R&B charts behind 'Blinded By The Lights' and my friend DJ Souldchild made a comment that "You just can't beat The Weeknd" which sparked the initial idea for the song. In the last three years I have had three, number 2 records on the R&B charts and each time The Weeknd has kept me from being NUMBER ONE! I called Jimmy Antony (my producer) and told him that I had an idea for this song. He wanted to do something a bit different, more soulful than our last two singles together (the UK Top 40 hits 'You're That Kind of Girl' and 'Be There') and he always has my 100% support, we have a good winning streak together. I am on the lyrics and vocals with Jimmy on the Production and Talk Box.
What was the easiest and most challenging part of recording it?
When I start the recording process, I usually like to have a demo day at Wave Break which is my local studio in Walton. The studio and engineer Paul Hepworth is incredibly gifted and has great sound interpretation. The hard part is the first 2 hours working out melody and note formation. I really hate to listen to the dry vocal performance. I can be incredibly critical of myself.
The best part and the easiest is the next studio session when I am comfortable with the song and have worked it out in my head. I can usually lay the full song down in 20 minutes on the second day.
It's also been remixed by DJ Soulchild what was your initial thought on hearing that remix for the first time?
Well the remix is in the mixing/mastering stage right now but the demo is phenomenal and I am incredibly happy with it. To have someone as talented and as gifted as DJ Souldchild on the project is a blessing.
You've also got an AI video to support it, what was it like putting it together?
I was not too involved with the video to be honest. Due to scheduling issues it was not going to be possible for me to feature personally in the video so the label went with a more animated/AI GTA themed video. The reception so far has been very warm but I cannot take too much credit for the video.
You're a singer songwriter from London, how did it all begin for you?
It began in Teesside in the North East of England. I was born in Aberdeen, lived in Clonmel and my parents finally settled on the River Tees. From an incredibly early age I showed a definite passion for music. The family legend insists it was my first ever record (which was bought for me) Candy Girl by New Edition which started my fascination with singing. I remember buying the Bobby Brown 'Don't Be Cruel' album (still very young) and reading the liner notes and wanting to write like Babyface and produce like Teddy Riley. I earned my way and paid my dues as a teenager opening for the likes of East 17, The Backstreet Boys, N'Sync and Alexander O'Neal and when I got my chance to come to London to study music and get a deal, I never looked back. I packed my bags and knew that the City life was right for me.
What did you listen to growing up?
Although my parents named me Jon-Paul (birth name) after John Paul Jones in Led Zeppelin and being exposed to Rock and Blues early, it was R&B, Soul and Rap which captured my heart. I have been a die hard New Edition fan from as early as I remember. I remember being a child and buying LL Cool J, Public Enemy and Babyface cassettes. In the 90's I was obsessed with the male R&B groups, Boyz II Men, Jodeci, Bell Big Devoe, Shai, Portrait. Too many to mention. Lots of Hip Hop too, De La Soul, Tribe Called Quest, Lords of the Underground, Keith Murray….
Your bio is impressive – "Sometime Official UK chart botherer -Two UK Top 40 hits and numerous R&B top 10's." On a scale of 1-10 how mind blowing has the journey been so far?
Well the UK Top 40 hits blew my mind and were completely unexpected. I was lucky enough to have some relatively big R&B charting songs but when you see your name on the UK Top 40 list, that is something very different. I would say that the journey started at a 6, getting a record deal early and performing with Alexander O'Neal and Horace Brown, then dropped to a 4/5 when my career went a little bit quiet but now it is at a solid 9.
Post pandemic, what have you learned about yourself in the last three years?
I have learned to be more patient. Be more adaptable, more fluid. Don't take things too personal and be grateful for everyday.
Did you pick up any new skills?
I'm not sure If I picked up any new skills but I think that I was ale to get some clarity on who I am, where I want to be and how I should move forward in my life. I became very introspective during Covid. Not to get upset or frustrated with the lack of freedom but how to incorporate it to make me better, stronger.
What are you listening to at the moment?
Right now I am listening to a whole different spectrum of music, from 'Welcome to the DCC' by Nothing But Thieves which is kinda rockesque to new R&B music from Alex Vaughn and Leon Thomas. I also like some of the new singer songwriters like Morgan Wallen.
If you could collaborate with anyone who would it be?
I think in a duet situation, it would be SWV, Caron Wheeler, Easter Bennett from Eternal. I love soulful voices. From a writing and production capacity, it would be Tank and Babyface but I am super lucky as my favourite producer is Jimmy Antony and I get to work with him a lot. He produced my latest single 'Can't Beat The Weekend'.
What's next for you?
Finally getting the album out. I believe my schedule is 'Can't Beat The Weekend' to be followed in October by the album, remix album in March 2024 and follow up album September 2024. Its going to be very busy but a good busy!